dream school
"I don't know who I would be without his books", he said after his death Edmund Niziurskic Krzysztof Varga, and probably many readers could repeat these words in unison. No one could write about school as well as Niziurski, so accurately convey the dilemmas of young people, and look at problems (to many adults trivial), which were a matter of life and death for many teenagers at the time. First loves, usually at the cost of suffering, learning difficulties, persecutors from other classes, clinging teachers … And yet you wanted to go to school from his novels. On Monday after school it was possible to shoot a film with Cymeon Maksymalny, on Tuesday, between mathematics and history, to find a way to find teachers with Ciamcia and Zasępa, on Wednesday after the bell with Cykorz to try to find out what the seventh initiation is, on Thursday morning to meet Okulla with Frog, and on Friday afternoon to explain to Okist that a school friendship doesn't last forever, and heartbreak hurts, but that will pass with time. Well, on weekends, when there are no classes and the homework is done in the morning… you can run through the park in Niekłaj and – depending on your preferences – join Pirates, Colonists or Green Lizards (admission only for ladies ). After this reading, the confrontation with reality turned out to be very painful.
And after school…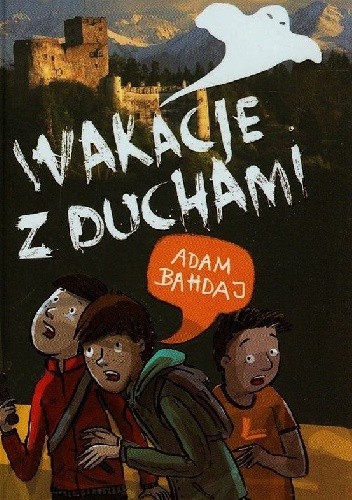 Although Niziurski's books are not set in specific realities (usually it is difficult to pinpoint specific years, and places are often made up), Adam Bahdaj he often ordered his heroes to face the rigors of post-war realities, social problems and poverty, and adults who could rarely be trusted. Despite this, his characters are able to create their own world in the most hostile environment and enjoy everyday life. For example, Paragon, Manżaro and Perełka put all their energy into football training in devastated Warsaw to take down their opponents and win the match ("Until the Break 0:1"). However, if the matches do not stir your great emotions, you do not know what is so fascinating about kicking a ball, and for you when burnt is the best cutlet kept too long in the pan, you can always go on vacation to the forest ranger's cabin by the lake, appoint a club detective and try to discover what's haunted in a nearby castle ("Holidays with Ghosts"). Well, unless you don't like spending your holidays in one place – then you'll be hitchhiked (for one smile!) across Poland by Poldek and Duduś.
More impressions?
Doesn't the fight with Okulla scare you? Aren't you afraid of ghosts? In that case, the best solution for you is to get Mr. Samochodzik, our Polish Indiana Jones. Here you have as much choice of adventures and colors as you want, although the goal is usually quite similar. Together with the main character and a group of scouts, you will search for museum collections hidden during the war ("Mr. Car and the Island of Villains") or the treasures of the Templars ("Mr. Car and the Templars") or stolen images ("Mr. Car and Fantomas") or old icons ("Mr. Car and the Mystery of Secrets") or… and so on. The series made such an impression on Polish authors that some of them decided to continue the fate of the heroes who died by . were created Nienackic. And its popularity is not declining at all. Recently, Netflix announced that it plans to adapt Tomasz's adventures based on the novel "Mr. Car and the Templars". Who will play the lead role has not yet been announced; in the previous adaptation of the same title, broadcast in 1972, Stanisław Mikulski was Mr. Samochodzik.
It's not the end…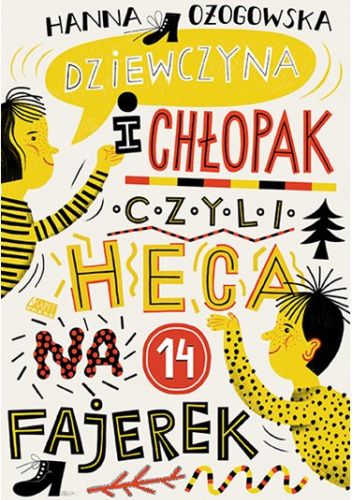 If the weather in summer is not favorable, you can always join the teenagers, who are not bothered by the rainstorm, in search of a thief of works of art ("Long rainy week" Jerzy Broszkiewicz). Or spend a holiday in an idyllic village and participate in the reconstruction of the Battle of Grunwald ("Girl and boy, or heca for 14 pipes" Hanna Ologowska). Or go to an exploration camp in the Świętokrzyskie Mountains, sing by the fire and find real friends ("Black Feet" Seweryna Szmaglewska). And after the holidays… well, face the school reality, two more and school bullies who have to rub their noses ("Heca with the Bald" Janina Zającówna).
And which heroes from "our yard" did you spend your childhood with? Which writers do you remember so far, and which books still make you smile?