Detailed information about this interesting project appeared in an article published in the journal "Prosthesis". It shows that scientists have long wondered what to replace for the solution developed in the nineteenth century, which is based on the use of the so-called Bowden cables. This device allows you to easily transfer tensile forces, making it ideal for making prostheses for the upper limbs.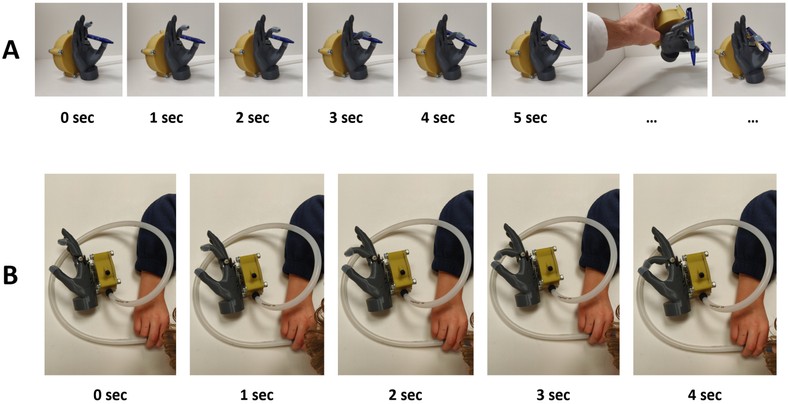 Photo: University of Oxford
Breath-assisted hand prosthesis

Of course there are different prosthesis options, but Little progress has been made in developing new solutions to control direct-connect substitutes to the body (body-powered prostheses) compared to advanced externally powered prostheses. Until now, the prosthetic hands used were simply not suitable for many people, including children and adolescents who are still growing. The breath-powered device should change this – as Jeroen Bergmann, professor in the Faculty of Engineering at the University of Oxford, puts it:
How does this device work? By regulating your breathing, users power a small, purpose-built Tesla turbinewhich can control the movement of the finger prosthesis. The volume of air required to power the device can be reached by small children and the gear in the device determines the gripping speed. This allowed the elimination of cables and harnesses, thus reducing the weight of such a prosthesis.

Photo: University of Oxford
Tesla Turbine

It is also worth mentioning about minimum expenditure and work to be spent on the maintenance of such a prosthesisnot to mention a much easier stage of user training, at least compared to other hand replacements of this type.
To improve the design, scientists from the University of Oxford teamed up with LimbBo, the UK's leading foundation for children with limb deficiency. During the tests, Mobility India, an NGO based in Bengaluru, India, was called upon to assist. A spokesperson for this association added:
Vikranth H. Nagaraja, a researcher at the University of Oxford, estimates that: about 40 million people in the world do not have at least one limband "most of them do not have access to any kind of prosthetic care" because of the high prices of prostheses. Scientists at a British university hope their research will help such people.
Expand your scientific knowledge and start experimenting – check out the best microscope deals: