2022-07-20
9:15 am


Sponsored Material

Apple is a juicy sweetness, an orgy of flavors and aromas. While we wait for apple tree branches to bend under the weight of red and gold fruits, we can enjoy sensual pleasures and frolic, music and eating apple delights. The Food & Music Apple Festival, known as the APPLE SWAWOLE FESTIVAL, had its first edition in Toruń this year. For the next one, he invites Giżycko and Sandomierz.
When apple trees are covered with an extraordinary abundance of fragrant white flowers, the most important time for Polish fruit growers – apple trees – begins. It lasts until September, when ripe, fragrant and juicy apples fill the crates and baskets. Jabłonki is the moment when the public can have carefree fun at the Food & Music Apple Festival, or the SWAWOLE APPLE FESTIVAL.
The festival has been taking place since 2020. The aim of this musical, cultural and culinary event was to make Polish apples world famous. However, it has become something much bigger and more important – a festival of our Slavic lifestyle, Polish hospitality, Polish flavors, smells, rhythms, celebration of Polish culture, nature and excesses.
Starless, Bluszcz, Vito Bambino and Retrosfera performed at the APPLE SWAWOLE FESTIVAL in Toruń. The audience, waiting for the concerts, devoted themselves to the pleasures of the palate. Delicious sweet and savory dishes await in the Appetizing Zone, among others Kiełbułka, Jabcuchy, Frytałki, Wofr'że'och and delicious drinks made from apples. There were not only natural juices and ciders, but also incl. natural energy based on apple juice. My mouth is dripping at the thought! It was also possible to participate in wreath weaving workshops, apple blossom and handicraft demonstrations. Just before 6 p.m. a large gathering took place in the Old Town Square near the monument to Copernicus. From here started a great parade towards the moat and the concert stage. Slavic drummers beat hypnotic rhythms and Jabłonki danced for them – Slavic beauties dressed in airy dresses and wreaths on their heads.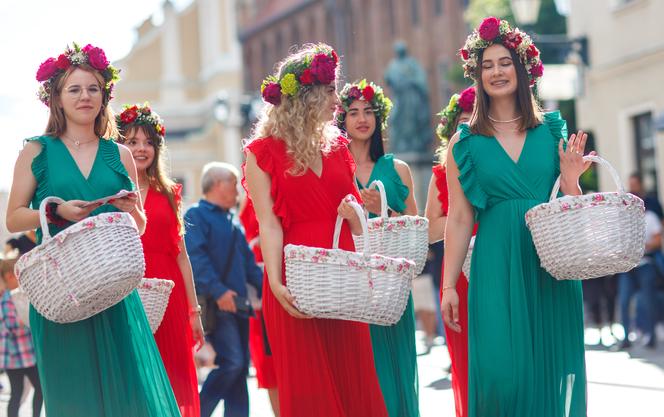 It was not for nothing that the organizers chose the picturesque, but also mysterious Toruń for the inauguration of the festival. It is a city with a remarkable and very long history. The settlement on the Amber Route was conquered by the Prussian tribes, and these in turn by the Teutonic Knights. The strict order fiercely propagated Slavic beliefs and customs. However, Toruń was on the border of three geographic regions and, as a border town, was a place where many cultures came together. Slavic customs from abroad, which could easily cross the Vistula River, not only survived, but were even carefully cared for by Toruń townspeople.
Slavic wreaths, magical omens used by girls in hiding, gave them such charm that one of Toruń's town women enchanted the most beautiful Knight of the Order.
Toruń's townspeople today also have their own ways of captivating tourists, so it's best to admire Toruń at night, for example, visiting the ruins of the castle under the light of a torch.
The next editions of the SWAWOLE APPLE FESTIVAL will take place in other highly picturesque Polish cities: Giżycko – to which we invite you on July 23 and August 6 in Sandomierz. This playful outdoor party is accompanied by concerts by NATALIA SZROEDER, VITO BAMBINO, MEEK, OH WHY ?, STARLESS, BLUSZCZ, RETROSFERA, SMOKE, ORCHESTERS ON A BIG BIKE, PATRICK THE PAN and LUNA.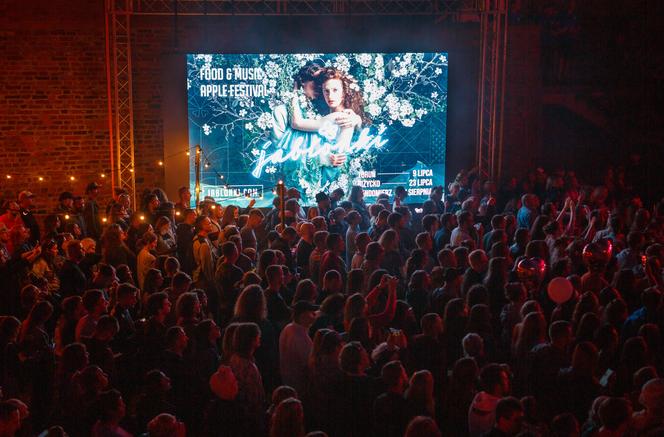 This summer we playfully enjoy Anna Jantar's song "I want to dance with you all night" performed by Natalia Szroeder and Igo. You can listen to it and watch the music video on the YouTube channel.
The festival program can be found on the website www.jablonki.com