A summer undercoat has to fulfill several functions, but the main task is to ensure the comfort of the person using it. We've selected the best summer foundations for all skin types and occasions.
A summer undercoat is not an excess, but a reasonable cost item. First of all, because the condition of our skin also depends on the weather and especially the temperature. And with the increase of the latter, the production of sebum intensifies. It is like that because in the summer the skin is oilier and the pores become more visible.
It is also known that on a strongly "oiled" skin moisture retention is worse, so when choosing a summer foundation it is worth looking for a product that it is not only durable but also reduces sebum production or at least absorbs its excess.
Why does the foundation rub off?
As we said, the summer foundation is supposed to be permanent, ie staying on the face despite adverse weather conditions and how the skin reacts to it. The foundation rubs off when it contains substances that form a film on the skin's surface – it can be both emollients and high molecular weight hyaluronic acid.
These types of substances can be found in clarifying or moisturizing fluids, which are usually recommended for people with dry or mature skin. They can work well in the fall and winter for combination skin owners, but those of us with oily skin won't be happy with them no matter the season. Because not only do we shine through it unaesthetic, but quickly wipe these types of foundations off our face.
Which base for the summer?
As we said, a summer foundation should mainly contain mattifying substances. That is why it is good to look at its composition when choosing a specific product fabrics that absorb sweat and sebum. In the case of foundations, the most common are talc (talc) and silica (silica).
It is also worth paying attention to the consistency of the cosmetic and looking for a summer foundation that would more runny than creamy, smoothing but not leaving a sticky film on the skin's surface. We also recommend that you look at the skin care cosmetics used in the summer. Again, it pays to change the season and opt for lighter formulas and ingredients that regulate sebum secretion (eg niacinamide). Sometimes, especially on extremely hot days, it is good to limit the amount of skin care products and not to apply a moisturizing cream to the face after using the serum, but to use SPF 50 cream immediately.
Which summer foundation for combination skin?
Combination skin can cause real problems. In this regard, that is it is oily in the T-zone (on the forehead, nose and chin) and normal towards the dry cheeksit is difficult to find a cosmetic – both nurturing and beautifying – that would meet their different needs.
Owners of combination skin prefer to opt for a summer foundation avoid highly mattifying products. There is a risk that this type of cosmetic will cause dryness and irritation of the skin on the cheeks. One solution is to apply a mattifying foundation to the T-zone and then mix it a bit with your daily moisturizing serum. This "enriched" mattifying foundation can be safely applied to the skin of the cheeks. You can also look for a product that has a fairly light consistency and does not contain highly absorbent substances.
The best foundations for combination skin
The perfect summer foundation for those with combination skin should be the concentrated serum in the foundation L'Oreal Paris True Match Nude. This cosmetic has a fairly liquid, light consistency and its composition includes moisturizing sodium hyaluronate and glycerin, moisturizing and antioxidant vitamin E and blackberry juice that improves the elasticity of the skin and delays aging. L'Oreal Paris True Match Nude Foundation it also contains Moroccan ghassoul clay, which cleanses and degreases the skin without drying it out.
Another summer foundation that combination skin owners should be happy with is Nars pure glow. This liquid cosmetic also contains glycerin that moisturizes the skin and antioxidant vitamin E. However, among the ingredients we can also find two substances that make this foundation especially attractive for people with not only mixed, but also problematic complexions. Turmeric root extract from Nars Sheer Glow foundation ingredient list has anti-inflammatory and antibacterial properties and soothes redness of the skin. On the other hand, white peony extract protects the skin from photoaging and is used to treat acne and atopic dermatitis.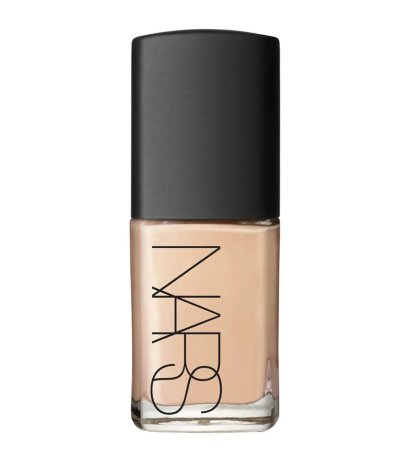 Which summer foundation for oily skin?
When choosing a summer foundation for oily skin, it is best to choose product with mattifying properties. Skin that is oily on a daily basis will produce even more sebum due to the heat. Whichever summer foundation you choose, it is also good to take good care of oily skin. In daytime cosmetics, let's look at niacinamide sebum that regulates the secretion of sebum or Asiatic pennywort extract. Let's use cosmetics at night that reduce seborrhea and prevent the formation of blackheads – for example, salicylic acid or azelaic acid.
The best summer foundations for oily skin
Maybelline suits me! Perfect as a summer foundation for women with oily skin. In addition to a number of substances that give it sufficient durability and adhesion, this semi-liquid cosmetic also contains silica, which absorbs sweat and sebum, has anti-seborrheic and astringent properties and makes the skin optically smooth. Another key ingredient of this foundation for those with oily skin is corundum (aluminium oxide), which not only absorbs excess sebum, but also has an astringent effect, reducing the appearance of skin pores and extending the shelf life of the liquid.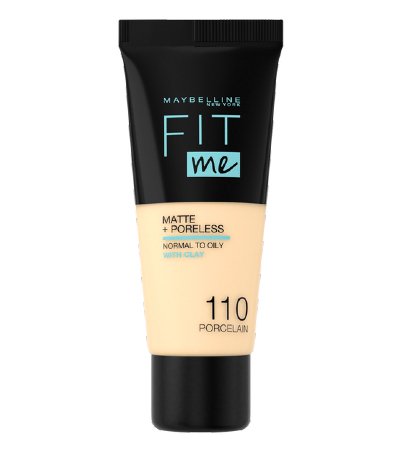 Another summer matte foundation worth recommending is: Fenty Beauty Pro Filt'r Soft Matte Longwear Foundation. Talc, which absorbs excess sebum and sweat, ranks third on the ingredient list of this cosmetic. Pro Filt'r Soft Matte Longwear Foundation It also contains mattifying silica, moisturizing glycerin and three plant extracts that care for the skin. Papaya extract has a smoothing, protective, antibacterial and anti-wrinkle effect. Pineapple extract is an antioxidant and has a smoothing and anti-inflammatory effect. And guarana seed extract firms the skin, improves color and protects against free radicals.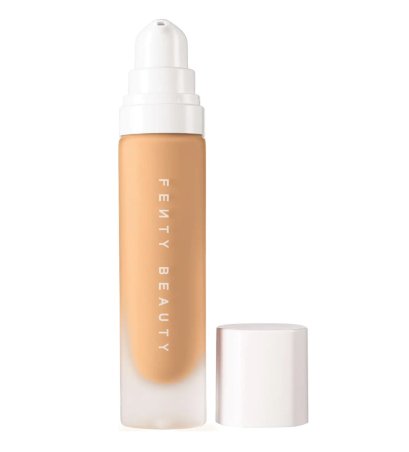 Which foundation for summer coverage?
We regard covering foundations as the final solution we are looking for in exceptional situations. Why? First of all, because you can usually see them on the skin – there is no doubt that a person has used these cosmetics. Thanks to this type of product, all the characteristics of our skin "disappear" (eg charming freckles), and in recent years there has been a strong trend in make-up to maintain the most natural look. Traditional full coverage foundations don't work well at high temperatures, as they tend to have a richer consistency and may not handle the increased production of sebum or sweat. But The products we choose do quite well in summer and we can recommend them for special events such as a wedding (yours or someone else's).
The best covering foundations for the summer
The first of the opaque summer foundations we recommend is a classic and one of the most well-known products in this category. Estée Lauder Double Wear Stay In Place SPF 10 – as the producers declare – it provides average coverage, but fans of this product assure that (if used correctly) guarantees a perfect complexion for hours. The composition also contains an antioxidant, which also strengthens the epidermal barrier and thus prevents the skin from drying out. People with combination and oily skin should be satisfied with this summer foundation.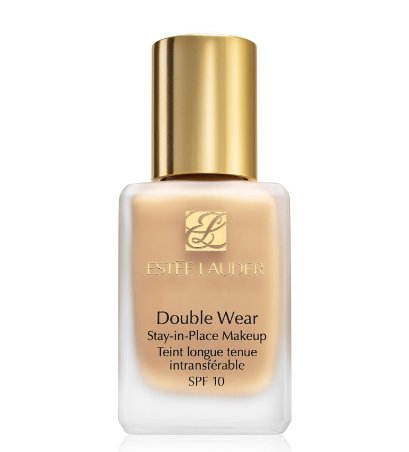 Charlotte Tilbury Airbrush Flawless Foundation is indicated as the most serious competitor to the iconic Double Wear foundation. This cosmetic is surprisingly good at hiding shallow wrinkles and – like the Estée Lauder product – it reduces the appearance of pores. Due to its composition, we recommend this foundation especially for people with mature or dry skin. Why? Because Airbrush Flawless Foundation contains propanediol, which traps water in the stratum corneum and prevents it from evaporating, and Phaeodactylum Tricornotum microalgae extract, which prevents photoaging of the skin, it soothes and moisturizes the skin.