A Korean metropolis, the sunny coast of Italy, or perhaps frozen Iceland – we pick the best movies from Netflix, HBO Max, Disney+ and Apple TV that will take you on a world trip.
Roman Holiday (Apple TV): la dolce vita
We start our journey in Italy. Princess Anna (Audrey Hepburn) comes here to take a break from court life. There he meets journalist Joe Bradley (Gregory Peck), with whom he goes on an adventurous (and very stylish) vespa tour through Rome. A must for a summer display.
"Sweet & Sour" (Netflix): At a Distance
We move to Korea, where a couple in love faces the challenges of a long-distance relationship. Their struggle becomes a pretext for a humorous critique of corporate culture and a sightseeing trip through Korean metropolises. "Sweet & Sour" will definitely be appreciated by fans of another romantic comedy on Netflix – "Love & Gelato".
Before Sunrise (HBO Max): Intellectual Journeys
On the train to Vienna, young Jesse (Ethan Hawke) meets Celine (Julia Delpy). The strangers have such an interesting conversation that, contrary to their original plans, they decide to get off together in the Austrian capital. Lost in conversation, they wander through the streets of the Music City and fall in love more and more. The first part of the Richard Linklater trilogy is not only a wonderful story about soulmates, but also a film trip through the holiday country of Vienna.
"The Secret Life of Walter Mitty" (Disney +): Looking for Yourself
From sunny Vienna we go to icy Iceland, which is the main character of "The Secret Life of Walter Mitty". The picturesque landscape of the island plays a special role in Ben Stiller's tragicomedy. The protagonist of the film travels through the land of ice and fire, balancing between dream and reality. The goal of his fantastic journey is to get to know himself.
Thelma and Louise (Apple TV): Best Cinema
A quick jump across the ocean. Desperate friends (Susan Sarandon and Geena Davis) roam Texas trying to escape justice. Their destination is Mexico, the asylum of American bandits. A determined detective follows them. Thelma and Louise is classic road cinema at its best.
"Atlantic Ocean" (Netflix): Big Water
The film Mati Diop, awarded in Cannes, takes the viewer to modern Senegal. Ada (Mame Bineta Sane) meets Souleiman (Traore) secretly from her mother, who thinks this isn't the game for her. The boy dreams of moving to Europe, where he can earn more money and support his family. When he returns to Dakar, he seems completely changed. Ada decides to find out what happened at sea that night.
"Coco" (Disney +): (For) worlds
The two Oscar-winning production follows the fate of 12-year-old Miguel, who dreams of becoming a musician like his idol, Ernesto de la Cruz. Unfortunately, his family has been banned from playing instruments for generations. A determined boy sets out on an unusual journey to discover the sources of this ban. To this end, he ventures into the magical world of Mexican stories and legends. "Coco" is just one of the many magical animations available on the platform – "Vaiana", "Up" and "Luca" also deserve attention.
"Interstellar" (HBO Max): Traveling the Future
Space travel is predicted to become a major branch of tourism before the end of this decade. While it may sound unbelievable today, the real vision of traveling beyond Earth's orbit seems like a dream come true that we've been able to see on screen since the birth of cinema. This motif can already be found in "A Journey to the Moon" by Georges Méliès. A more recent example is the movie "Interstellar," which follows a group of researchers who discover a way to travel farther than they have been able to do so far.
---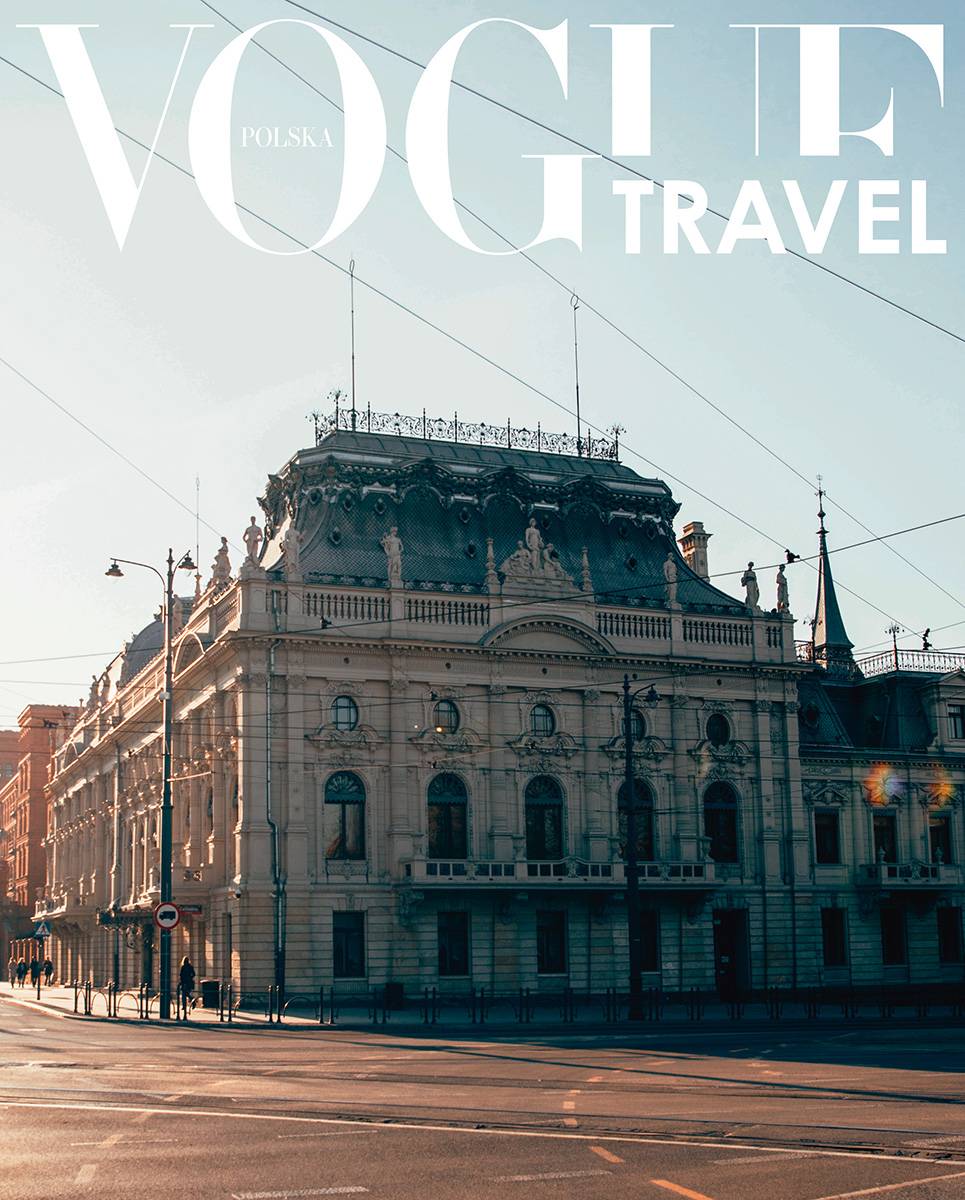 "Travel" is the main theme of the July-August issue of "Vogue Polska". More inspiration can be found in the summer edition of the magazine with the addition "Vogue Polska Travel". You can buy it in press salons, online with convenient home delivery and in shape e-editions.