Life in Germany: Regional Cuisine in Germany. From white sausage to Spreewald cucumber. Discover the delicacies of regional German cuisine.
Regional Cuisine in Germany
The German cuisine offers dishes for every taste. From the coast of the North Sea to the Alps, Germany has many traditional recipes that have been passed down from generation to generation over the centuries.
READ: Germany's Favorite Food: 5 Treats Germans Can't Live Without
From hearty homemade meals to tempting sweets and pastries, many of these quintessential recipes are easy to prepare and often require only a few ingredients. An example is the famous Frankfurter green sauce, which Goethe has recognized as his favorite dish. The Swabian maultaschen immediately transports you to a charming southern German inn, and the Turin rostbratwurst is 600 years of culinary heritage.
Baden-Wurttemberg
Swabian dumplings (Schwäbische Maultaschen): There are many legends about the Maultaschen uprising in Swabia. One of them says that the Cistercians of the monastery Maulbronn (hence the name Maultaschen) did not want to give up meat during the fast. So they hid them in a cake before the eyes of the Lord. For this reason, Maultaschen is also called "Herrgottsb'scheißerle" by the locals.
Bavaria
White sausage (Weißwurst) with pretzels: This is certainly one of the most famous Bavarian specialties. The sausage is made from veal and pork with the addition of onion and fresh parsley. It is common to eat a sausage without using a knife and fork, alternately sucking up the filling at both ends. The dish is served in the morning. It tastes best with sweet mustard and a crispy pretzel.
Berlin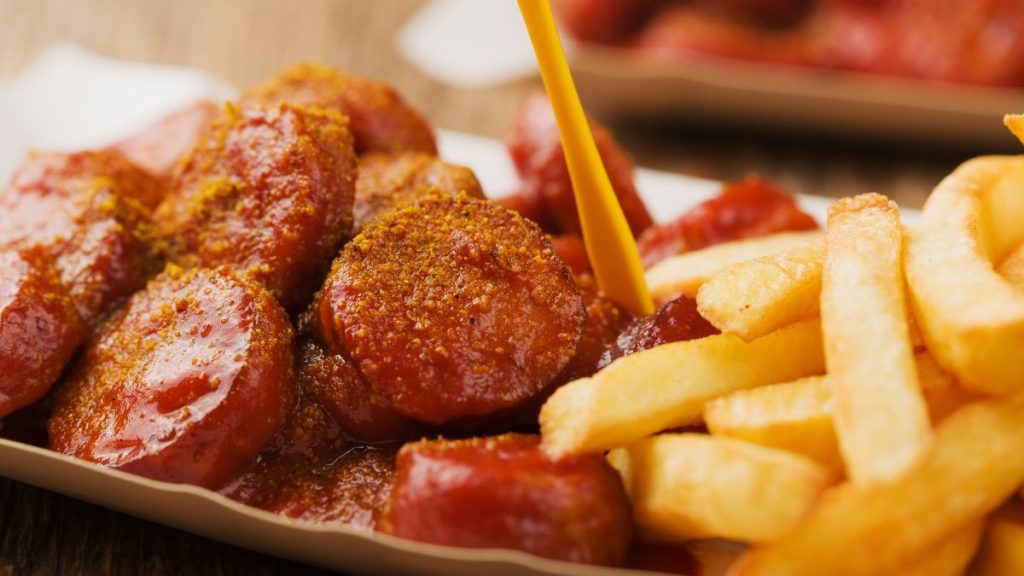 currywurst: Despite its diverse and international cuisine, Germany also has clear food priorities: for almost 30 years, the most popular dish in German canteens has been currywurst (currywurst) with fries.
READ: 5 German delicacies you must try in the summer
Currywurst was invented in Berlin in 1949. Because sausage casings were a rarity in post-war Germany, the Spandau-made casing without a casing ("Spandauer ohne Pelle") became famous in combination with curry ketchup sauce. In March 2020, "Berliner currywurst without tripe" was registered by the German Patent and Trademark Office as a Geographical Indication. This means that it can only be produced in Berlin.
Brandenburg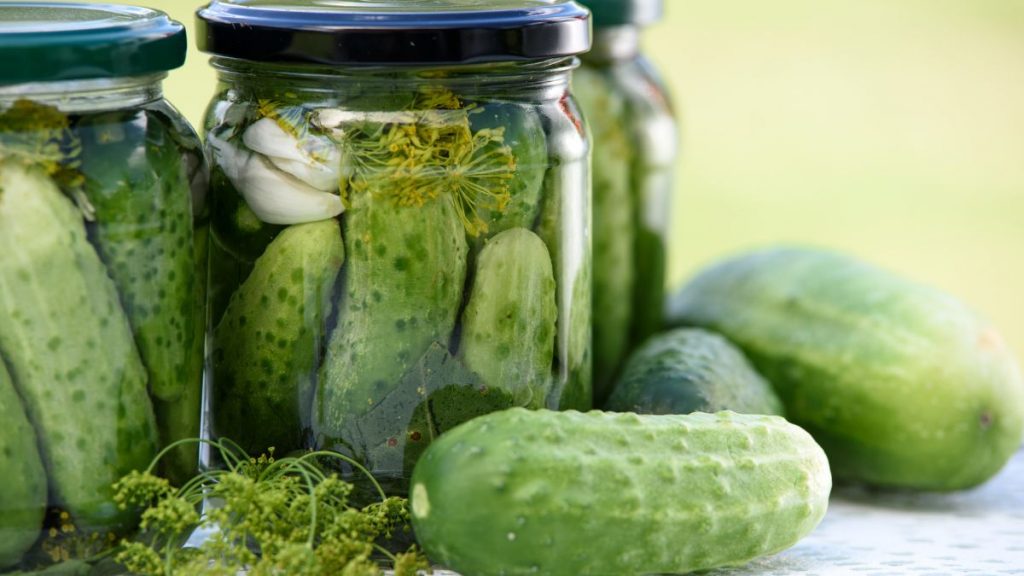 Spreewald cucumbers: The cucumber is an integral part of the Spreewald region. the crunchy pickles are known all over the world. In all of Germany, the Spreewald cucumber is only second to Lower Bavaria in terms of cucumber cultivation, while the Spreewald cucumber has acquired cult status. Therefore "Spreewald cucumber" is an EU protected term and cannot be used for other pickled cucumbers.
Bremen
Kale with "Pinkel" sausage: Kale (Grunkohl) is a vegetable that is especially popular with the locals Bremenwho call it brown cabbage. Grünkohl with Pinkel it is not an easily digestible dish, which is why it is eaten in the winter months.
Hamburg
Labskaus: Labskaus is a typical northern German dish that is considered a special treat today. In the past, sailors on board ships did not have access to fresh food. The mash of corned beef, beetroot, onions and potatoes stayed fresh for a long time. There are many legends and stories about this dish. The world's largest Labskaus party takes place every year on the North Sea in Wilhelmshaven.
Hesse
Green Sauce (Grüne Soße): It consists of seven spices and can be tasted in any traditional Frankfurt tavern: "Grie Sauce". Frankfurters eat it with potatoes and schnitzel or hard-boiled eggs. The basis are herbs: chives, borage, red chervil, garden chervil, sorrel, parsley and watercress. The sauce was said to be Johann Wolfgang Goethe's favorite dish.
Mecklenburg Przymorzea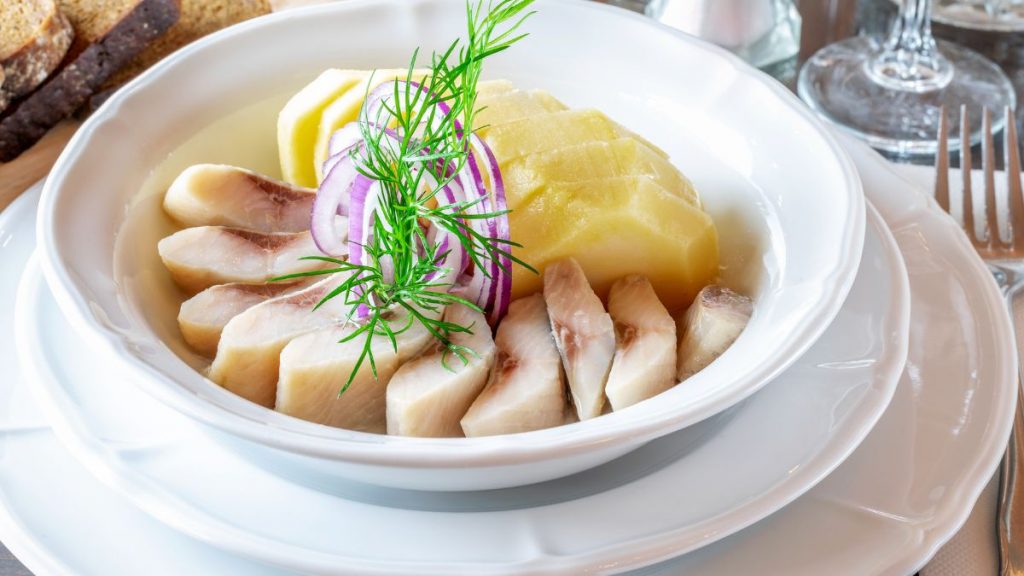 Matjas herring fillets come from the Netherlands. In the 16th century, they also gained popularity in Germany. Matjas is a herring that is caught from May to July. By then the fish had already eaten quite a bit of fat, which makes the matjas fillets particularly tender.
Lower Saxony
Smoked eel "Smoortaal": It has become a popular delicacy, especially in smoked form (Smoortaal). The inhabitants of Lower Saxony eat eel in different ways: with bread and butter, or with toppings such as pasta or potato salad.
North Rhine-Westphalia
Himmel and d: In this dish heaven and earth merge into one dish. The heavenly aspect of this dish relates to applesauce. The earth, on the other hand, is symbolized by potato – the main ingredient of the dish. In North Rhine-Westphalia it is served with fried black pudding or liver and roasted onions.
Rhineland-Palatinate
Stuffed pork stomach (Pfälzer Saumagen): It is a mix of potatoes, pork, bacon and sausage wrapped in a pork stomach. Although it doesn't sound appealing, it's delicious. First it is boiled for 3 hours. Then served as thin fried slices with mashed potatoes and sauerkraut.
Saarland
Dibbelabbes: There are many names for this pot pie in the Saarland. The Saarlanders fry a mixture of grated potatoes, vegetables and bacon, constantly turning the ingredients in the pan. Then the mass goes to the stove. This nutritious treat is served with applesauce or endive salad.
Saxony
Dresden Christmas Cake (Dresdner Christstollen): Buttery, sweet and filled with raisins, candied orange and lemon zest, Dresdner Christstollen is one of the most popular German Christmas pastries alongside gingerbread.
Saxony-Anhalt
Harz cheese: small, round, slightly greasy and very aromatic. It contains less than one percent fat and is extremely spicy.
Schleswig-Holstein
Pears, beans and bacon: The typical northern German combination of sweet and spicy in Schleswig-Holstein is also called "Broken sööt".
Thuringia
Grilled Turin sausages: Measures about 15 to 20 cm long, is cut medium and has a diameter of 2 cm. Since 2003 it has been under the Protected Geographical Indication of the European Commission.
source: Deutschland.de, PolskiObserwator.de