On July 19, among other things, in the Sejm will be held Health Commission at 17. This concerns the first reading of the cabinet proposal to amend the law on the professions of nurses and midwives
The draft adapts the Polish law to the provisions of the European Union. These include the issue of the freedom of nurses and midwives to provide services and the recognition of their minimum training requirements
In addition, the Sejm will also hold a meeting of the Senior Policy Committee and the Permanent Subcommittee on Mental Health that day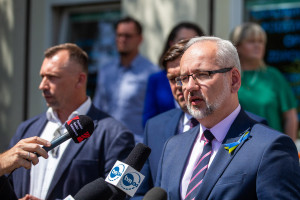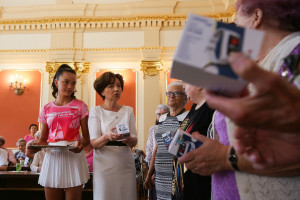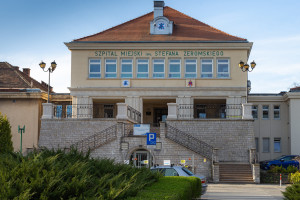 On July 19, the Health Commission in the Sejm and a draft law on the professions of nurses and midwives
On Tuesday, July 19, the Sejm will hold a meeting of the Health Commission. This involves the first reading of the cabinet proposal to amend the Act on the profession of nurse and midwife and a number of other laws.
What specific changes does the bill foresee?
Changes have been made to the provisions on the provision of temporary and occasional cross-border services by nurses and midwives who are nationals of the countries of the European Union. This concerns the abolition of the obligation for these nurses or midwives to – in the declaration of the intention to practice the profession temporarily and incidentally – provide information about the place and time of the exercise of the profession in the district chamber of nurses and midwives, appropriate to the place of practice of the profession.
The letter of intent to practice the profession temporarily and occasionally can also be submitted to any district nurses and midwives' chambers. Until now it had to be done in the district chamber of nurses and midwives with jurisdiction over the place of the profession
Changes have been made to the minimum training requirements for midwives as part of the automatic recognition of documents confirming the qualifications of midwives.
The specific acquired rights of EU midwives, including midwives trained in the territory of the former German Democratic Republic, were regulated.
The body that keeps a register of nurses and midwives acting temporarily and occasionally in Poland will change – from district councils of nurses and midwives to the Supreme Council of Nurses and Midwives. The amendment makes it possible to collect the data of all persons who practice the profession in this form in one register.
It is possible to resign from the National Physiotherapy Examination and the National Medical Rescue Examination. Both emergency medical and physical therapy studies are conducted in a unified manner – based on educational standards and end with the diploma exam. It is therefore not necessary to take an additional knowledge verification exam. By abolishing these exams, access to the profession of physiotherapist and paramedic will become faster and the entry of physiotherapists and paramedics into the labor market will be considerably accelerated.
Provisions will be introduced to enable the evaluation of clinical trials of medicinal products, including their ethical evaluation, until the entry into force of the Act on Clinical Trials of Medicinal Products for Human Use, and enable veterinary use.
In addition, a standing Subcommittee on Mental Health and a Senior Policy Committee were announced in the Sejm on July 19. Below we publish a detailed agenda of meetings related to health topics.
July 19 in the Sejm:
time. 15:00 – Standing Subcommittee on Mental Health (consideration of information on the prevention and treatment of eating disorders in children and adolescents);
time. 17:00 – Health Commission (first reading of the government bill amending the law on the profession of nurse and midwife and certain other laws)
time. 18:00 – Senior Policy Committee (Consideration of the Minister of Health's information on the health of the elderly during the pandemic; access to health care)