"A sensible man cannot forgo disastrous pleasures," he writes in "Between Meals. Appetite for Paris" AJ Liebling, the famous New Yorker journalist, for whom joie de vivre was more than a lifestyle. He describes the antebellum city of love, recalls anecdotes about past daily life and describes the best French cuisine and restaurants.
"The Proustian madeleine has become a legend. […] Proust ate a cookie, the taste brought back memories, a book was written [..] Just think what Proust has created out of such modest excitement and how much the world has lost to his weak appetite. On a dozen Gardiners Island oysters, a bowl of clam chowder, a few scallops, three fried crabs, a few handfuls of fresh corn, swordfish fillet, a few lobsters and Long Island duck, he could write a masterpiece," writes AJ Liebling. One of the most famous American journalists in "Between meal. Appetite for Paris" takes readers on a journey to pre-war Paris, evoking the sweetness of fresh grapes, the juiciness of the traditional plate de côte de boeuf (beef ribs), the freshness of local seafood and the peculiar smell of the best local cheeses. Liebling took full advantage of life. "He wrote as he ate – abundantly and with pleasure," emphasizes the publisher and translator of his book, Anna Arno. He sank into the words he typed on the typewriter, often ignoring the dawning dusk outside the window.
AJ Liebling: "To write well about food, you have to have a good appetite"
He perceived reality with all the senses, even in the most difficult subjects, added a little lightness and described everyday pleasures. Also, as a war correspondent, he could not refuse to add information in the report about which crustaceans are meatier and which are distinguished by their aromas. It was he who created the light but brilliant tone of the "New Yorker" for which he worked since 1935. He was one of the characters on which Wes Anderson portrayed Arthur Howitzer (played by Bill Murray) in "French Courier from Liberty, Kansas Evening Sun".
That Liebling liked to eat flows from all sides of the book. He claimed that "to write well about food, you have to have a good appetite" […] The second condition assumed you do your consumption training when you can afford the bill, but you don't have enough to make you indifferent to its amount. […] Someone who was rich as a teenager was basically doomed to remain a dilettante at the table. Not because all millionaires are fools, but because nothing forces them to experiment. Learning to eat, like psychoanalysis, can only benefit the client if he is aware of the costs."
Liebling grew up on Manhattan's prestigious Upper East Side, and his well-placed family of European immigrants fulfilled the American dream. The fact is, however, that when he traveled to France in the 1920s to continue his studies at the Sorbonne, his father offered him limited pocket money. "It happened in the years 1926-1927. I was, as it were, a student of the Sorbonne, and I used my circumstances to discover what interested me. Food quickly became one of the main subjects of my studies.
Although he grew up in the United States, he was drawn to European sentimentality. He understood and noticed the differences between the American and French sensibilities perfectly. He was fond of old operettas, which, like him, were attended by elderly couples and grandchildren. "This living theatrical retrospective is something that has never been available in New York except for movie reviews. New York City theater has always rejected the past. In Paris 'the past flowed parallel to the present'. Watching the performances, he thought of Henri de Toulouse-Lautrec and how these performances must have influenced him 25 years earlier.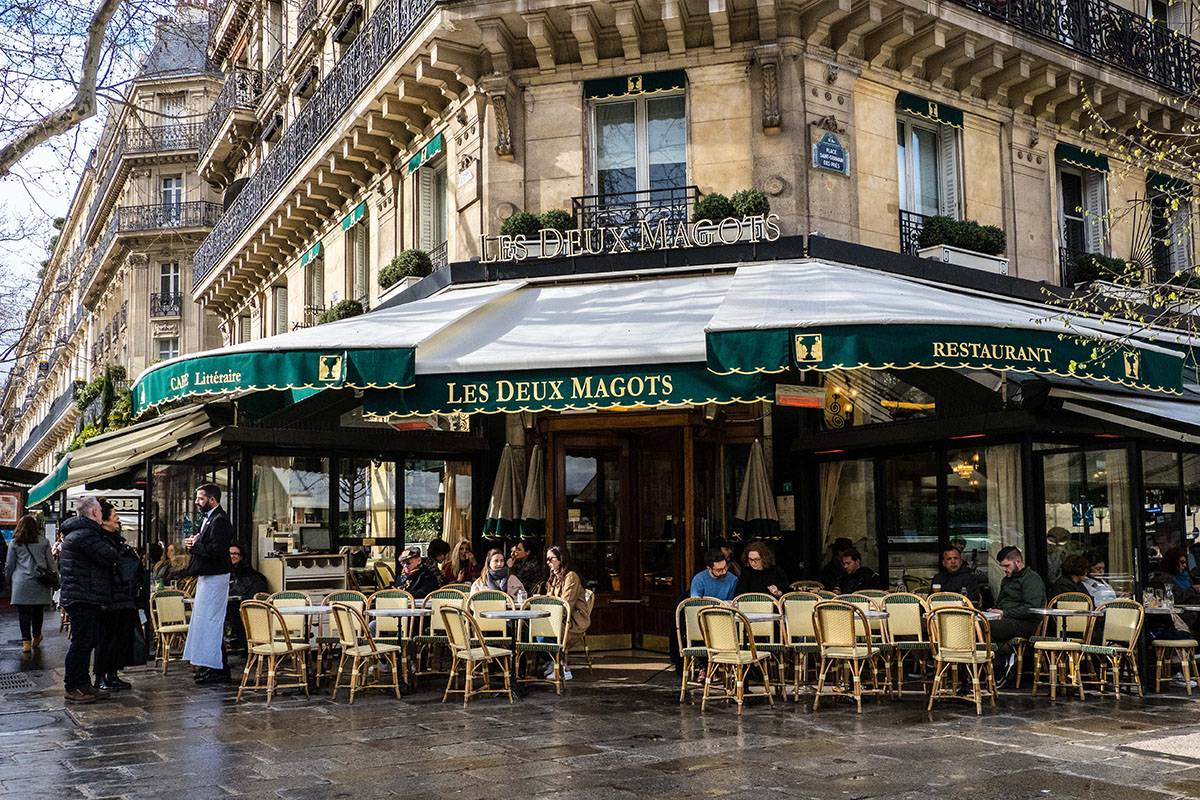 Liebling recommended restaurants where priests and prostitutes eat
Liebling tells the history of French culture with stories of Parisian restaurants and food. "In Alexandre Dumas' Great Culinary Dictionary, the father wrote, "The superiority of French cuisine lies first and foremost in the excellence of the French broth. Its uniqueness stems from a kind of intuition that I believe is endowed not with our chefs, but with our women of the people". […] As Dumas says, really good Pot Au Feu one had to take a fresh cut of beef – "twelve to fifteen pounds of roast beef" – and cook it for seven hours in the stock that had been churning for seven hours the previous day. […] He complains that already in his time, he wrote this in 1869, the haste began to spoil the kitchen, "emphasizes the author of "Between Meals", while noting at the same time that such inattention grew bigger and bigger over time, what was badly damaged by one of the best cuisines in the world. "When we look at the millions of food and wine pairings we can try, it's easy to understand that life is too short to stick to dogmas," writes Liebling, as he humorously advises the reader on dining in Paris: "If you come across a restaurant where you often see priests eating with priests or whores with whores, you know for sure that it is the right place. These are two groups of people who like good food and a meal that fits the bill, but when you see a priest eating with a layman, you are not so sure of the value for money.
Author of the book "Between Meals. Appetite for Paris "was not a fan of dieting"
"There are people for whom wine is just a sauce with percentages, though they may have a taste sensitive to meat or pastries," Liebling wonders. For him, it was an integral part of the celebration of the meals. He knew wines very well, but he called the paradise elixir calvados. "Every Norman knows that the biblical apple has a symbolic meaning; stands for distilled cider that will make any woman's head spin. He took a bottle of calvados for interviews. He believed that he was the best at solving the language of interlocutors.
It annoyed him that the 1920s became the decade of flappers or tomboys, as it was associated with the fashion for grueling diets. She writes with sentiment about the actress Lillian Russell, popular in the last century, who "with shapes did not encourage her followers to post". "The popular Lillian Russell dessert, named after her, is half a melon filled with almost a liter of ice cream. If a dish today were named after a famous actress, it would consist of four luminal tablets and half a glass of slimming shake." He wasn't a fan of the "essentially flat silhouette simulated by a breast lift when Balenciaga designs." asking for it'.
He did not like to deny himself pleasure. As Anna Arno emphasizes, "it ran the whole width of the sidewalk, but at the same time had grace and could be flirty. He had a lot of romance, he was introduced to the mystery of erotic art by Parisian prostitutes". He took full advantage of life, which is no doubt evident in 'Between meals. Appetite for Paris" – a journey back in time to a city made up of anecdotes about past daily life.
---
"Between meals. Appetite for Paris ", AJ Liebling, translated by Anna Arno, Próby publishing house