The Chamber recalls that the law on family support and the foster care system has restricted the admission to institutions of children under 7 years of age since 2015 and from 2020 – under 10 years. The deadline for adapting orphanages to meet the requirement to set the maximum number of 14 children living in the facility expired on December 31, 2020. Thus, local government units running orphanages had eight years to convert them to meet the requirement. standards. Most hesitated and left the transformation until the last moment.
According to the Supreme Court, there were 1,166 care and training centers in Poland at the end of 2019, including 720 socialization and 24 specialist therapeutic facilities. There were 16 thousand people in institutional foster care. 668 children. At the end of 2020, the total number of facilities has increased by 27, of which the number of socialization-type facilities has increased by 31 and the number of specialist therapeutic facilities has decreased by two. In turn, there were 639 fewer children in institutional foster care.
NIK audit includes care and education centers in Warmia and Mazury, as well as in eastern and southern Poland. Each child received 24-hour care and basic needs were met, but the performance of care and parenting tasks did not meet the legal principles.
Children without a psychologist and therapist

The regulations indicate that it is necessary to offer children individual help in dealing with their own and other people's emotions. Meanwhile, in as many as 8 controlled socialization institutions, the burden was not covered by specialized activities adapted to their needs, either in the orphanages themselves or outside of them. In one specialized and therapeutic institution, legal and statutory duties were not performed, largely depriving the cost of comprehensive assistance tailored to the needs diagnosed.
Only three institutions provided children with the help of psychologists, educators and therapists, and the children from 10 orphanages were referred for therapy to outside entities – where, however, they were not assured of on-going support to the same degree as in the case of specialists employed by the settings.
In 9 orphanages there were no mandatory sheets of psychological examinations and observations, and in 8 – forms for participation in classes with a psychologist. As a result, the children were not adequately diagnosed with regard to their psychological needs. In 7 orphanages there were no pedagogical research and observation sheets, and in 6 – no cards for participation in classes with a pedagogue (due to the fact that such specialists did not work in institutions, long absences from work or performing other activities, mainly to replace educators in the performance of their duties).
Participation cards for the therapist's activities have been drawn up in only 5 orphanages. No maps were drawn up for the remaining 16 due to the lack of therapists.
Psychophysical diagnoses and child support plans were incorrectly prepared, which should provide a reliable basis for individualized care and educational activities. Some of the diagnoses were incorrectly prepared by unauthorized persons on distant dates (even up to 1021 days after taking the child).
Self promotion



A unique opportunity
Annual access to content rp.pl for half price
BUY NOW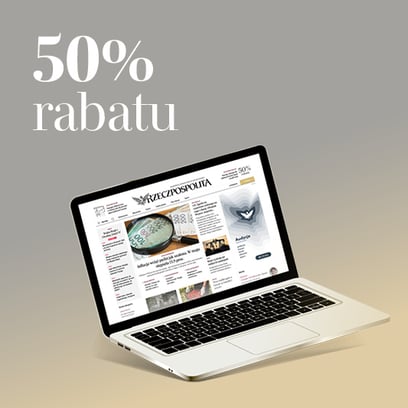 The aid plans, which describe the needs of children and which are legally established immediately after the diagnosis, were drawn up with considerable delay (up to 189 days after the diagnosis) or with incomprehensible progress (in 8 orphanages). . , even six months before the diagnosis was made).
In most of the supervised socialization centers (not prepared to provide specialist care) there were a total of 76 children with a disability certificate, although by law such pupils must be placed in specialized therapeutic facilities, using appropriate teaching methods and therapies . This happened, among other things, because of the insufficient number of specialized and therapeutic facilities, the lack of vacancies or the need not to separate siblings.
The reform has yielded nothing

The foster care reform was intended to promote the development of family care and a reduction in the number of institutions. It happened differently, as many counties chose the path of formally dividing houses into smaller ones as a way of meeting standards, without changing current practices. Under the Family and Foster Care Support Act, from 1 January 2021, the number of children residing in the reception and education facility may not exceed 14. This requirement was met in only 6 facilities. In the other cases, the number of children placed was no less than 16 higher than the admissible.
Twelve branches were divided into smaller ones, with the newly established branches located in the same buildings as the existing ones. This led to a situation where up to five outlets with shared rooms were operating in one location. Only three orphanages were each located in separate buildings, ie in accordance with the law.
In most audited establishments, the legal minimum age for charges was not respected. Children as young as a month or even a week old were placed in it, resulting in the need to provide them with more care and, consequently, the level of care and educational activities performed relative to the other children. Only three orphanages admitted only children older than 10 years. In 15 institutions, younger children were admitted with older siblings (legal condition), and in three – without meeting this condition.
Violence by employees

Only in 8 inspected establishments did the employees meet all legal requirements, both with regard to education and the possibility to work with children. People who worked in 3 institutions as director, educator, therapist and childcare provider did not have the required training.
In 10 facilities, there was a lack of documents confirming, among other things, failure to identify workers with a valid penalty for an intentional offense or lack of contraindications to work. In 10 orphanages, the details of employees in the Sex Offenders Registration were also not verified.
In 8 institutions, too few educators were employed, resulting in too high a fee for participation in care and education activities (even by 12 children above the legal limit). This was not conducive to effective care for each child, especially at night. In the case of longer absences, educators were replaced by people who were not authorized to carry out care and education activities.
In 3 orphanages there was unacceptable and reprehensible behavior of employees (inappropriate, violent actions, mental and physical abuse of children). In one of the cases, legal proceedings were pending, in the other a report was made to the public prosecutor.
Only a few health and educational institutions implemented reintegration programs with the active and conscious participation of biological parents, who provided them with support and pedagogical, therapeutic or psychological guidance. Parents were rarely motivated to take action to change their life situation. In the other institutions they limited themselves only to maintaining contact between children and their biological families. Parents were occasionally mobilized to participate in important events in their children's lives.
All facilities complied with the rules of conduct applicable to the COVID-19 epidemic. Each of the orphanages cooperated with voivode and sanitation services, management bodies, PCPR and health clinics. All of them received sufficient material and financial support to counter the effects of the COVID-19 epidemic, enabling learning to be organized in a remote system. In institutions, except for one, the aid received was used as intended.
Conclusions for all decision makers

The NIK asked the Minister of Family, Labor and Social Policy, Marlena Maląg, to promote good practices in the implementation of effective reintegration measures and to take measures to prevent the increase in the number of specialized and therapeutic care and education institutions. support.
The Chamber has also made requests to the founding bodies of health and education institutions, as well as to their managers, for, among other things, compliance with the limit of children referred to these institutions, compliance with regulations regarding the age of children placed in orphanages, and an increase in the number of specialist and therapeutic care and educational institutions.

Applications for facility managers include hiring people who meet all requirements and diligently develop psychophysical diagnoses and guarantee the right to protection of children.