On July 8, the Ministry of Health published on the RCL website a draft Regulation of the Minister of Health amending the Regulation on the list of medical devices issued on request
The limit of subsidies from public funds for hearing aids has been increased – for children from PLN 2,000 to PLN 3,000, and for adults from PLN 1,000 to PLN 1,500
Reimbursement and classification of wheelchairs are extensively arranged
There are many indications that the new scheme will come into effect in December this year. Therefore, the first significant effects will be felt in early 2023 – announced on July 5, Deputy Minister of Health Maciej Miłkowski during the debate on the health market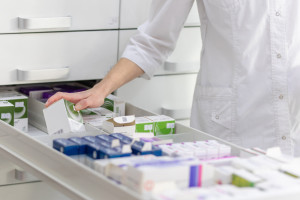 Reimbursement of medical devices. Patients will feel the changes in 2023
On July 8, the Ministry of Health for public consultations, announced for many days and expected by patients, published a draft regulation of the Minister of Health amending the regulation on the list of medical devices issued on request.
– The aim of the proposed change is: increasing patient availability for these medical devicesas well as making the applicable regulations more detailed to eliminate interpretation problems – informs the Ministry of Health
– Planned changes in several areas will lead to an increase in NHF expenditure. Currently, hearing aids are products with the highest patient subsidies, with an average of 4-5 thousand. zloty. Therefore, we propose an important change in this regard – the deputy head of the Ministry of Health Maciej Miłkowski announced on July 5 during the editorial debate of Rynek Zdrowia.
The draft includes an increase in the limit of subsidies from public funds for air conduction hearing aids – for children from 2,000 PLN to 3000 PLNand for adults from PLN 1000 to 1500 PLN
– The level of spending by the National Health Fund will also increase significantly in other areas of medical devices. There are many indications that the new scheme will come into effect in December this year. Therefore, the first significant effects will be felt in early 2023 – announced Maciej Miłkowski.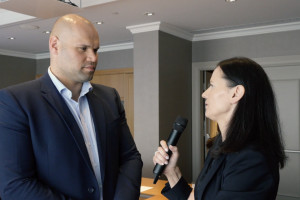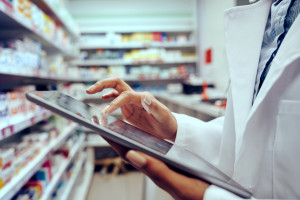 List of medical devices for which the government subsidy is increased
Below you will find the main changes to the draft list of medical devices provided on request.
Fee changes have been made flat bed products (including compression garments – ed.) specified in No. 69 and 70 of the Annex to the Regulation, with detailed limits depending on the product model, as well as serial and custom production.
The limit has been increased in the range spectacle lenses correction for near and far distances above 6.25 diopters, and the patient's own share of the limit was reduced to 10%. with their purchase. The limit has been increased for item no. 79 (up to PLN 200) and 80-83 (up to PLN 400).
The limit has been increased hearing aids on air conductionboth for children and adults (increase of the limit for children from PLN 2,000 to PLN 3,000, for adults from PLN 1,000 to PLN 1,500).
In case of bone conduction device, the limit was raised from PLN 1,800 to PLN 3,000 – for children and adults. In addition, the personal contribution for hearing aid systems has been reduced by 50 percent. up to 30%
Changes have been made to allow a refund for both tracheostomy tubes with a spare filling (the limit of PLN 150 remains) and silicone (the limit of PLN 235), as well as the number of items available to patients is increased depending on the type of tube. A minimum share of 10% has been introduced for adult patients.
Reimbursement extended infusion sets for a personal insulin pump o indication: type 3 diabetes, and a provision has been introduced allowing the reimbursement of sets for drainless pumps, which was not possible due to the structure of the provisions in force to date.
The refund rules are united urine collection bags, and also a separate category of straps for fixing urine collection bags has been introduced with a maximum of PLN 25 each, once every 6 months, for the following indication: diseases requiring bladder catheterization; diseases requiring the use of external catheters; bladder drainage; nephrostomy.
There have been significant changes in scope return stoma bags (lp. 99), the reimbursement of which has hitherto not included unit limits, but general limits, which can be freely used by patients. In addition, a separate fee has been introduced for ostomy bags in the two-piece system, as well as products for removing and closing ostomy bags.
The category has been made more specific absorbent products subject to reimbursement, and an additional limit of PLN 2.3 was introduced, starting at 30 percent. own contribution absorbent products area 930 g In the case of the limit of PLN 1, the minimum absorbency was increased to 450 g.
The reimbursement limit is on CPAP (respirator) was divided into a mask and a camera, meaning masks wear out faster than cameras (replacement limit every 6 months for the mask and every 5 years for the camera).
In case of products for patients with cystic fibrosis and primary dyskinesia cilia replacement frequency is increased. In addition, the limit for nebulizers has been reduced to PLN 70 and the limit for pneumatic inhalers (No. 103) to PLN 250. The limit for individual respiratory physiotherapy equipment – drainage devices generating elevated or variable expiratory pressure (Item 105) has been increased to PLN 450 .
It is extensively regulated wheelchair refund. The categories are described in detail, as are the indications. The classification is made according to the type of trolleys (standard, active and special, in which category the electric trolley was classified).
Limits on standard carts have been maintained, the same in the case of almost all special trolleys categorized so far (except for stabilizing trolleys, whose limit was lowered to 2,000 PLN due to the analysis of market prices indicating prices below the limit).
They are significantly increased limits for active wheelchairs – PLN 2,000 or PLN 4,500 – depending on the weight of the trolley (this category is also precisely described in weight), as well as for electric trolleys (5,000 PLN).
Access to refunds has been extended insulin tanks do personal insulin pump up to 5 units for patients with type 3 diabetes mellitus (item 134).
The indications for ordering have been extended sensors for the Flash Glucose Monitoring System (Flash Glucose Monitoring – FGM) about:
– Women with diabetes during pregnancy and the maternity period who need intensive insulin therapy;
– Blind people with diabetes who are treated with insulin;
– People over 18 years of age with diabetes who need intensive insulin therapy.
The conditions for continuation of the contract have been introduced for the latter group:
– Assessment of glycemic control at least every 6 months;
– TIR (time in range) in the range of 70-180 mg/dL > 70% time or an HbA1c below 7.5 percent. or other individually defined therapeutic goals in conjunction with the physician.
The full text of the draft regulation can be downloaded below the text.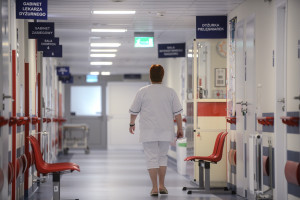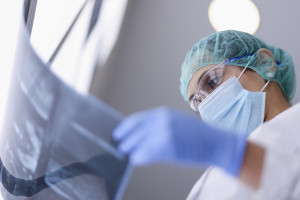 TO DOWNLOAD