The Government Legislation Center has published a draft resolution of the Council of Ministers on the approval of the multi-annual program entitled National Program for Cardiovascular Diseases for 2022-2032
It is a response to the current and predicted increase in the incidence of cardiovascular disease (CVD) and the resulting effects in the form of high mortality
The program is a comprehensive national cardiology strategy. It is a reform of Polish cardiology, cardiac surgery, vascular surgery, angiology, neurology and other related fields related to the Cardiac Survey.
For its implementation, the government foresees PLN 24 million in the state budget this year and another PLN 270 million per year in 2023-2032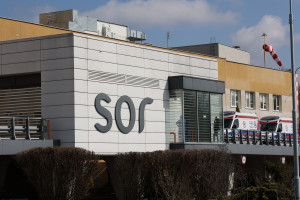 National Program for Cardiovascular Disease. Assumptions, areas of activity, financing
A draft resolution of the Council of Ministers on the establishment of the National Cardiovascular Disease Program for the years 2022-2032 has been submitted for public consultation.
As we read in the motivation of the resolution, the program is a response to the current and projected increase in the incidence of cardiovascular disease (CVD) and the resulting effects in the form of high mortality, deterioration of the quality of life of patients and significant financial burden associated with the treatment of these diseases.
The project initiator also recalls that on December 31, 2021, the implementation of the POLKARD program for the prevention and treatment of cardiovascular diseases for 2017-2021 has been completed. The National Program for Cardiovascular Diseases for the years 2022-2032, introduced by a resolution, should become a comprehensive national cardiology strategy.
It is a reform of Polish cardiology, cardiac surgery, vascular surgery, angiology, neurology and other related fields related to the Cardiac Survey. Its activities will focus on five main areas essential for achieving synergies and improving epidemiological indicators.
It will cover investments in the areas related to:
patients,
medical staff,
education, prevention and lifestyle,
science and innovation,
cardiac care system.
The government foresees its implementation in this year's state budget PLN 24 million and more PLN 270 million yearly in years 2023-2032. The resolution also provides for the possibility of financing activities undertaken under the program from other sources.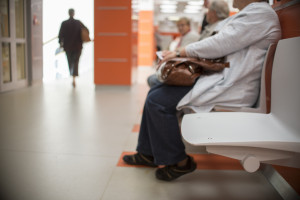 Cardiac Excellence Centers are established
One of the main tasks of the strategy is to reduce the main cardiovascular risk factors more effectively than before. Among other things, as part of the program special centers for prophylaxis and preventive treatment, also called Cardiac Excellence Centers (CDK).
One of the tasks of the centers will be the implementation and support of educational activities
in the field of primary and secondary prevention of CHUK, conducted by public institutions and non-governmental organizations, as well as conducting screening tests, especially for the early detection of genetically determined heart disease.
The program also aims to reduce regional disparities in morbidity and mortality from CHUK associated with the availability of health services and to improve the organization of research in cardiology and to expand the potential of research and innovative projects in areas such as: increase identifying the populations most at risk of developing MDD, the major causes of the development of MDD, and developing diagnostic and therapeutic solutions.
The draft resolution was the subject of two consultations with the National Council of Cardiology, in which they participated as experts, including representatives of the scientific and medical community.
Comments on the motion for a resolution may be submitted by: seven days from the date of publication. The resolution shall enter into force on the day following its publication.