Ecology is a special science through which we learn how nature works. Interaction between organisms and the environment, interrelationships, dependencies. What is the role of man in all of this? What is changing the world before our eyes? It is worth knowing the secrets of ecology, as well as information about environmental protection, to appreciate the beauty and protect our planet. We decided to discuss a few books where scientific authorities, social activists and experts in this field, as well as outstanding writers, who tell the truth about nature through beautiful fiction, have their voices heard.
Secrets of the Natural World – "Life on our planet. My story, your future"
How has our world changed in recent decades? What is the greatest threat to the natural environment today? How to protect endangered species? Where can you find hidden treasures of nature? This is what he's talking about David Attenborough – the world's most famous naturalist and legendary documentary maker, and one of the most recognizable voices on television. Life on our planet. My story, your future" is a special book that offers a very important lesson for the future. British author with innate sensitivity and erudition talks about how the world we live in has changed beyond recognition. Attenborough witnessed a man destroy his home. The progressive destruction of the planet's biodiversity is the true tragedy of our time, and the evidence is everywhere. However, there are ways to change. Knowledge and wisdom are written in this book, passion and sensitivity are felt. The secrets of the natural world must be protected, as Sir David Attenborough argues.
For the sake of the future – "To be saved. Conversations about animals, nature and the future of our planet"
How do we shape our world? Flora and fauna are extraordinary beauty, which, however, can be delicate and transient. How to protect our natural heritage? What can we do? "For help. Conversations about animals, nature and the future of our planet" this is a special proposal he developed Marcin Dorocinskic – theater and film actor, activist, social activist. In this book, Dorociński decided to talk to people who have devoted their lives to researching and saving the endangered nature. Listening to the stories of authorities and experts on the subject, he draws conclusions for analysis for readers. Because the heroes of the book are people who absolutely don't care: a wolf habit researcher and an expert on climate change, caretakers at a center that treats injured hedgehogs, specialists in bison and bats, heads of shelters and asylum seekers. A very reflective story in the interest of the future.
Incomprehensible dependencies in the beauty of the world – "Foliage"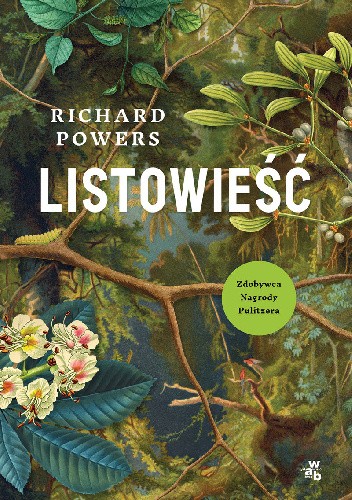 There are life phenomena that are difficult to define unambiguously. Nature has its own rules – and although it leaves us room for interpretation, it retains a mysterious beauty that is sometimes difficult to understand. However, it is worth looking for stories. "Foliage" is a story of activism and resistance, written with panache and passion, while simultaneously dazzling description and ode to the natural world. The author of this book is Richard Powers, winner of the 2019 Pulitzer Prize for "Listowieść". The American novelist takes us on an extraordinary journey to show that there is a parallel world next to us – huge, slow, interconnected, resourceful, wonderfully inventive and almost invisible to us. Richard Powers tells the story of a handful of people who learn to see this world and are swept into the vortex of impending doom.
Metamorphoses of Nature, Mysterious Forest Structure – "The Secret Life of Trees"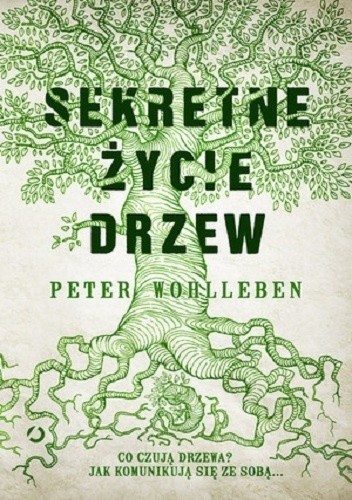 A large and complex ecosystem. Peculiar culture – natural civilization. What is a forest? How to determine his power? It's easy to get lost in it, not easy to find. But therein lies its wild beauty and strength. Great things happen in the forest. For there are trees that communicate with each other, trees that care for their offspring with devotion and cherish their old and sick neighbors, trees that experience sensations, feelings and memories. Such a view is at least proposed by the forester Peter Wohlleben – book author "The Secret Life of Trees"† The writer spins fascinating stories about the amazing abilities of trees. He cites the results of the latest scientific research and shares his observations of the daily work in the forest. It opens up a secret world we don't know. The mysterious structure of the forest invites a different kind of reality, discovered through symbolic transformations and the metamorphosis of everyday life.
Mind and heart, or "The new climate war. How to save our planet "?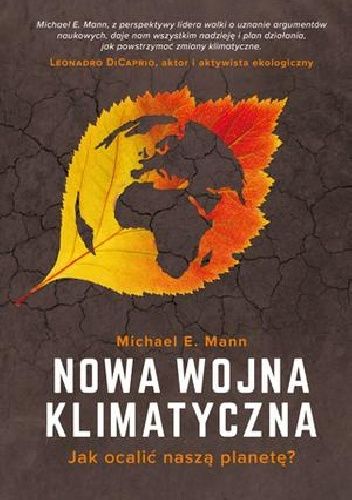 When analyzing the world of nature, we come across alarming data and statistics that should provoke us to ask new questions. About the source of threats. How to deal with the dangers? The fauna and flora disappear almost every day, but at the same time it is determined to be reborn. "A new climate war. How to save our planet?" is a special book in which an expert on the subject – a scientist and journalist – instructs us to be careful. Here Michael E. Mann, a climatologist and recognized authority on the subject, exposes an inconvenient truth: Fossil fuel companies have made us all responsible for saving the planet in their disinformation campaign. So, in a way, the author provokes people to search for the truth. What is important and interesting, however, Mann does not stop at a pessimistic diagnosis, but shows how to get out of the situation. He draws up a clear action plan and identifies individual threats: industrial polluters, politicians associated with them financially, facade organizations, as well as celebrities who have joined the disinformation campaign.
See What's Imperceptible – "Sticks, Stems"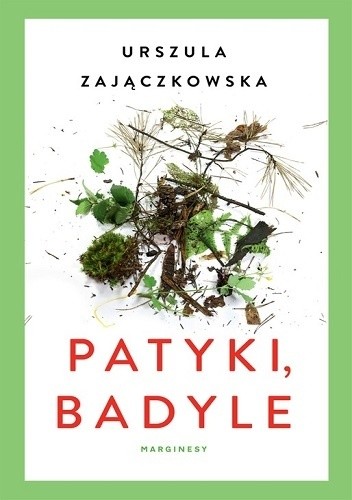 Sometimes we see the beauty of nature, although we wonder how to properly define such a phenomenon. What is the secret of botany? How to skillfully describe the indescribable? Do you see what is unattainable? Urszula Zajaczkowska is a botanist, poet, visual artist and musician who decided to think about it. Book "Sticks, Stems" is a particularly ambiguous account of a researcher who follows only the paths of nature. The title is characterized as a boundary between Newton's physics and poetics, it is mathematics and philosophy, and above all genuine tenderness for living green creatures. What are manifestations of plant life? How to express them within the limits of language? How do mint and pumpkin shoots move? Is it influenced by the moon? What does the wind do to the tops of trees? Where does this rush to survive under all circumstances come from? When and how do they die? The author asks these questions and invites us to a humanistic reflection on the world in which we exist.
Secrets of health and ecology, that is nature in harmony with human life
We have presented the most interesting books that can be guides about ecology. But it's not all. Because we will find titles that relate to the proposed topic in a less obvious and equally important way. It is worth presenting a book in this context "Replace chemistry with food" – in twenty chapters Julita Batorthe author of the publication, gives advice on how to avoid harmful foods, as well as which dishes to use in the kitchen, how to smuggle valuable products into dishes.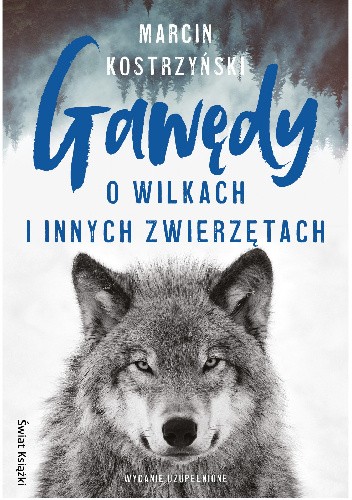 What is death when faced with the hunt? How do you change the rules of relentless play? What can we do to learn more about the lives of our lesser brothers? He invites us to such a reflection Marcin Kostrzynskicthe author "Stories about wolves and other animals"† Raised in a family of hunters, he couldn't imagine a life without hunting until he realized the euphoria after a shot was the joy of murder. Sometimes funny, hopeless, humanistic stories in which the author shows the beauty and understanding of nature while at the same time calling on the preservation of our common heritage.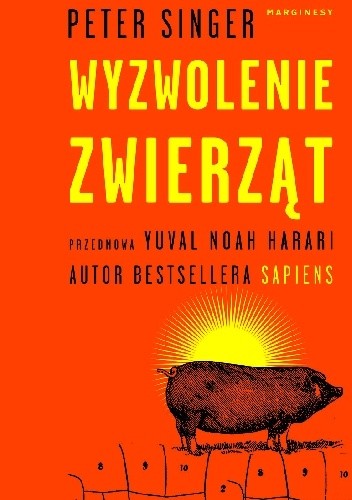 It is also an important publication "Liberation of Animals" Peter Singer† The most influential contemporary living philosopher, hailed by the American "Times" as one of the 100 most influential people in the world. His "Animal Liberation" is a book of sorts for anyone close to animal rights and for anyone familiar with the suffering of our lesser brothers. What does man's tyranny toward animals look like? How to change the rules and regulations of relentless play? Here is a book for reflection, reflection and seeking answers.
Secrets of nature – looking for answers written in books
In the literature we can find invaluable lessons about humanity and the fauna and flora that enable us to live. Both in clean letters and in reports, scientific works, poetry and journalism. The secrets of nature can be incomprehensible, just like the phenomenon of nature as such. As we search for answers written in books, we also find reflections on man. And do you know valuable books about ecology, nature and environmental protection?