There it is – summer in all its glory! Long, warm days accompany us every day, and so – we feel like something tasty, light and refreshing. At the same time, we stay in shape, so the desserts should be healthy and low in calories. But where should you look for such a thing? Of course in our favorite fit patisserie – Fit Cake!
Cakes perfect for the summer
Light and airy cakes are perfect as a snack with coffee or lemonade. The ones with fruit will refresh us perfectly on a hot day, but the classics, like the universal and beloved cheesecake, will work just as well. In Fit Cake you will not only find the traditional, but also the different variants. Today I will share with you my opinion on 3 selected by me: halva flavor, with the addition of avocado and lime, and a new place – Basque cheesecake.
CALF CHEESE (KETO)
Macro per serving: 381 calories; B: 25g B: 9g T: 27g
Composition: Chicken eggs, low-fat quark, peanut butter, tahini, cream 30%, coconut flour, Himalayan salt, erythritol (keto, no added sugars, no gluten).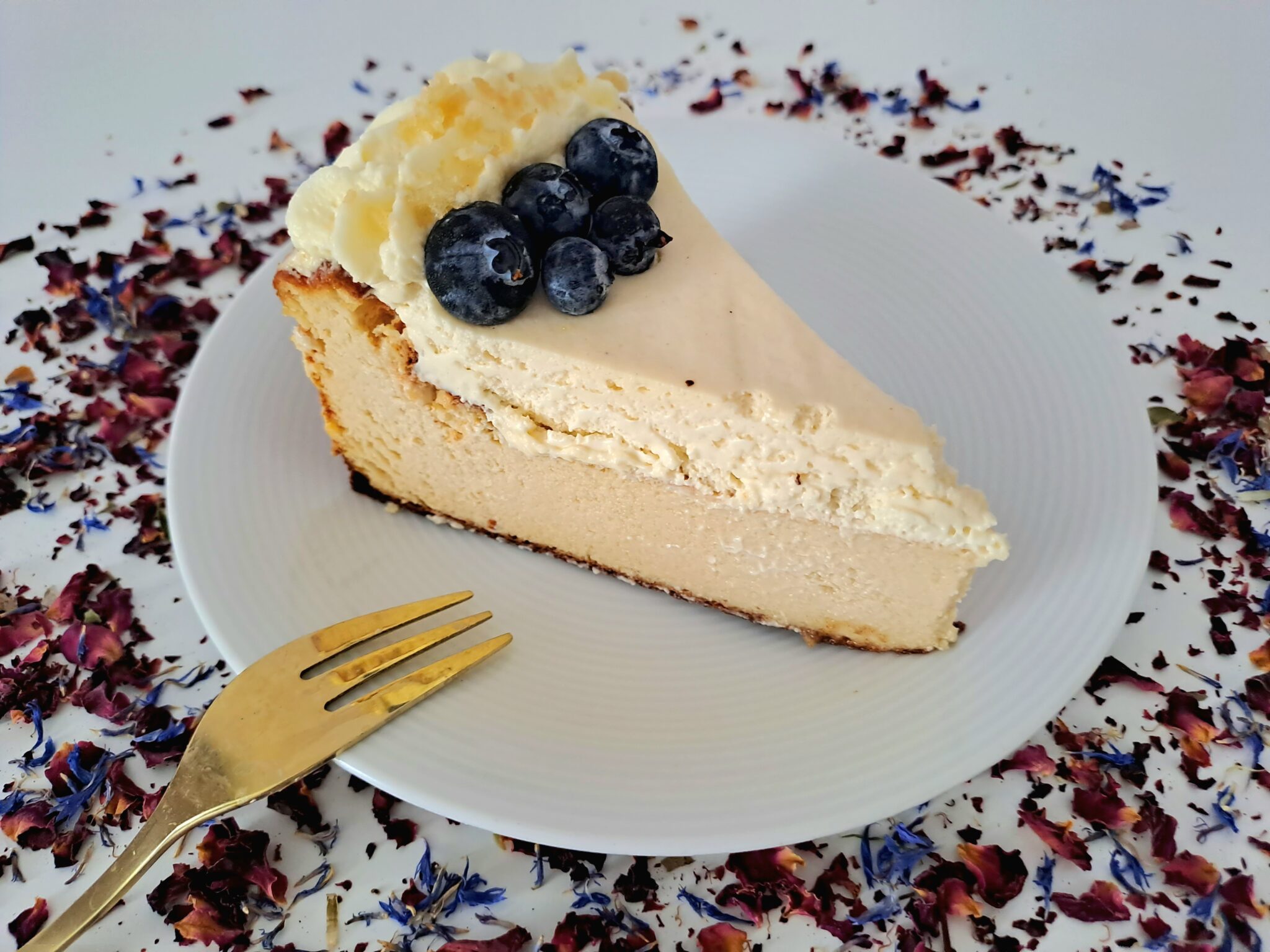 Not everyone is a fan of the delicacy of halva, but despite everything, it has many admirers and I belong to this group. On a thin, neutral dough is a hearty portion of a compact cheese mass with a pronounced halva taste, or rather its healthy substitute, namely tahini. It has a light and fluffy mass, which is also dominated by the title delicacy with a striking hint of nuts. It is very sweet and at the same time a little salty, which it owes to Himalayan salt. Both layers perfectly penetrate each other and enhance the taste of halva. The top is decorated with juicy, beautiful blueberries. The whole is saturated and unusual.
VEGAN CHEESECAKE WITH AVOCADO AND LIME
Macro per serving: 327 calories; B: 8g B: 13g T: 27g
Composition: Avocado, coconut milk, dates, peanuts, coconut flakes, lime, coconut flour, coconut oil, erythritol (vegan, no added sugars, no gluten, no lactose, no eggs).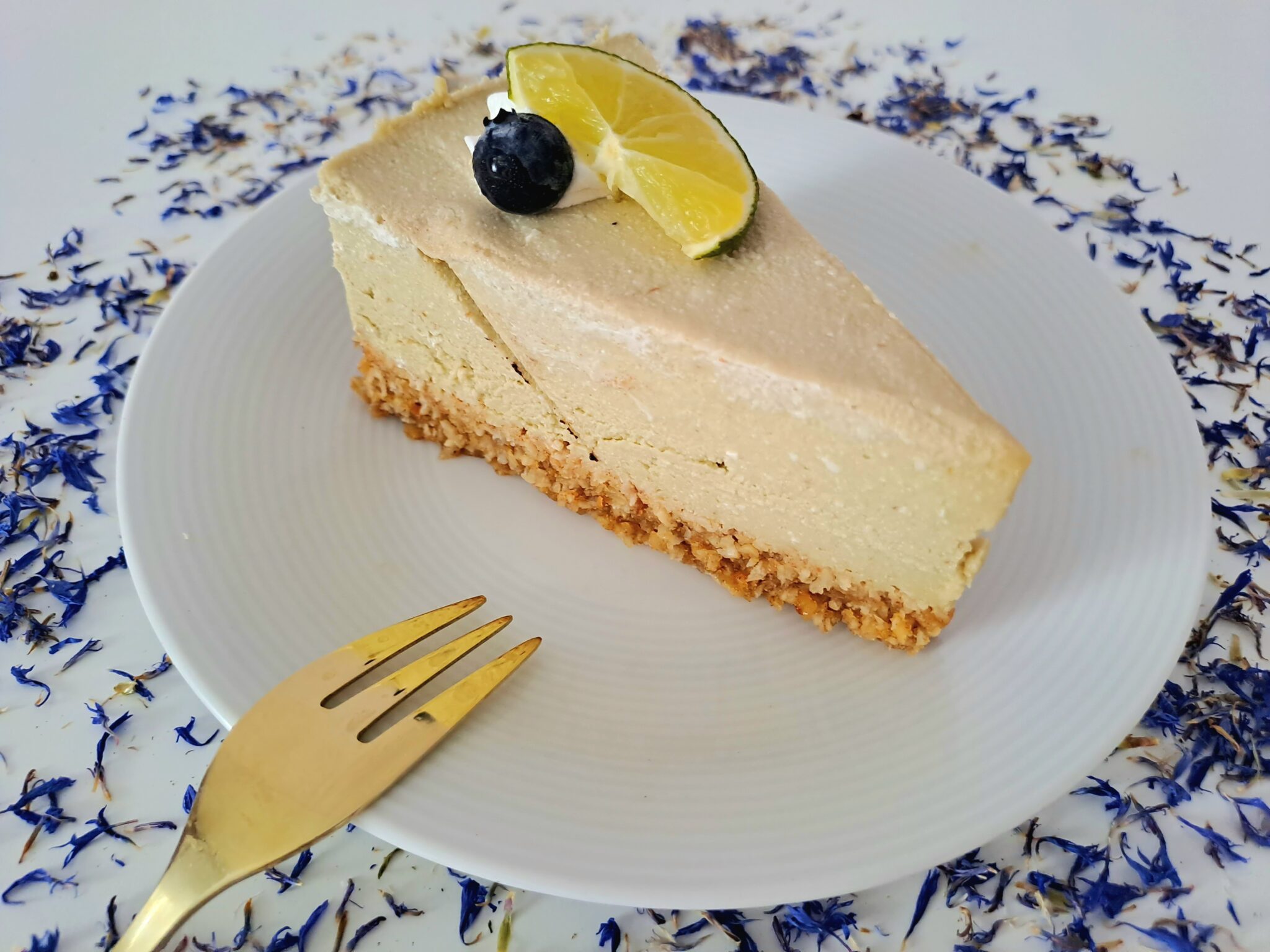 This is the most unusual cheesecake I've ever eaten. The look itself is very intriguing and refreshing, let alone the taste! The cheese mass has the consistency of a solid part of coconut milk. It is compact and very juicy, with a sweet and sour taste. You can feel a hint of avocado, but very subtle – the lime breaks through more. Crispy and crunchy bottom thanks to coconut flakes and peanut pieces. The whole is perfectly put together, a very filling and light dessert at the same time.
Basque cheesecake
Macro per serving: 490 kcl; B: 11g W: 5g T: 47g
Composition: cream cheese, chicken eggs, cream 30%, mascarpone, erytrol, Himalayan salt.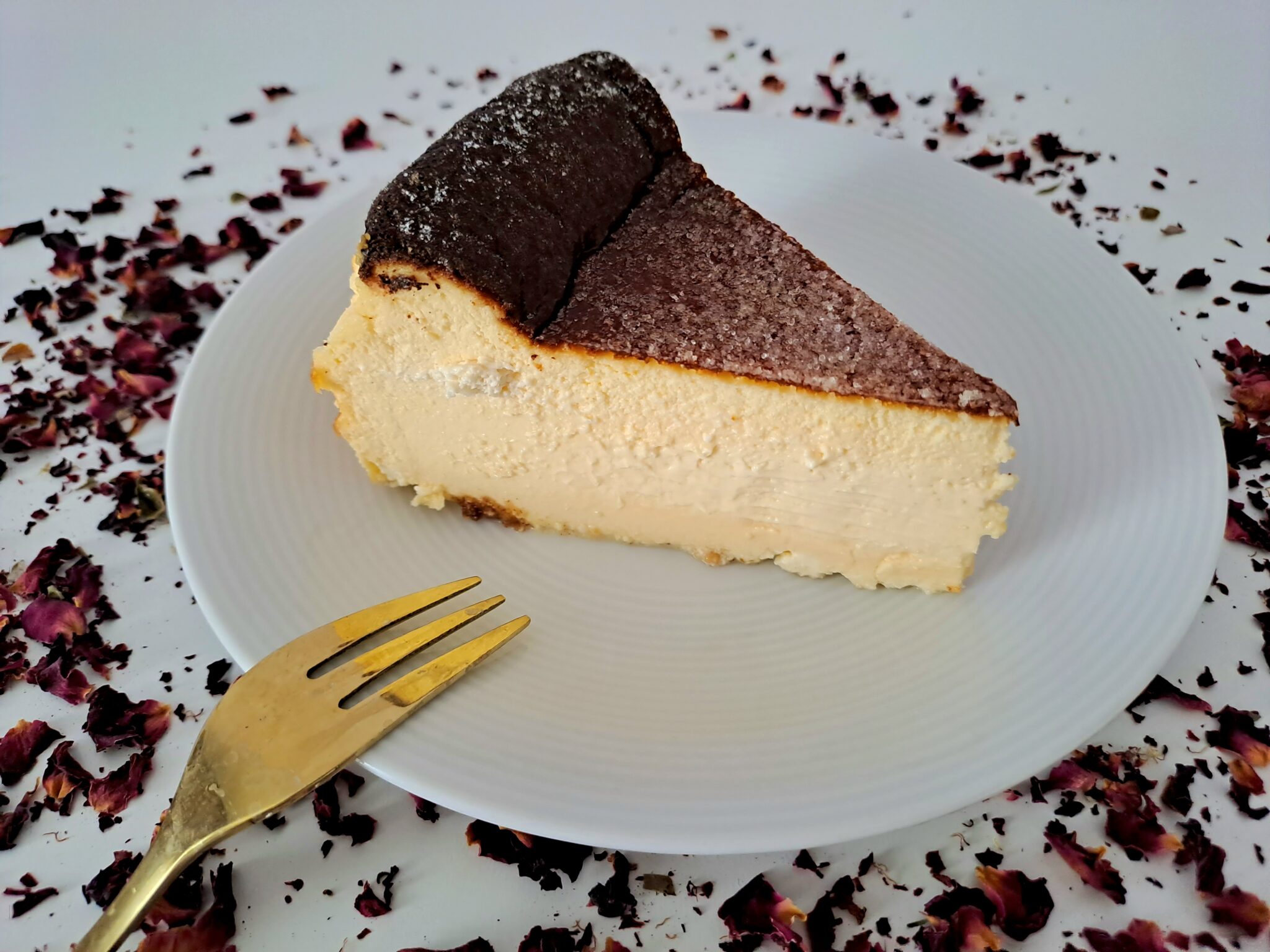 This cheesecake looks simple, like a typical cheesecake. In fact, it's very different not only in taste, but also in texture – it's very creamy and literally melts in your mouth! At the same time dense and smooth, which is due to the unusual combination of cream cheese, cream and mascarpone. It is very sweet and the taste resembles the bullet mogel that was adored in childhood. A really valuable dessert – you haven't tried this yet!
BANOFEE
Macro per serving: 419 calories; B: 8g W: 29g T: 31g
Composition: Bananas, coconut milk, dates, peanuts, coconut flakes, erythritol
(vegan, no added sugars, no gluten, no lactose, no eggs).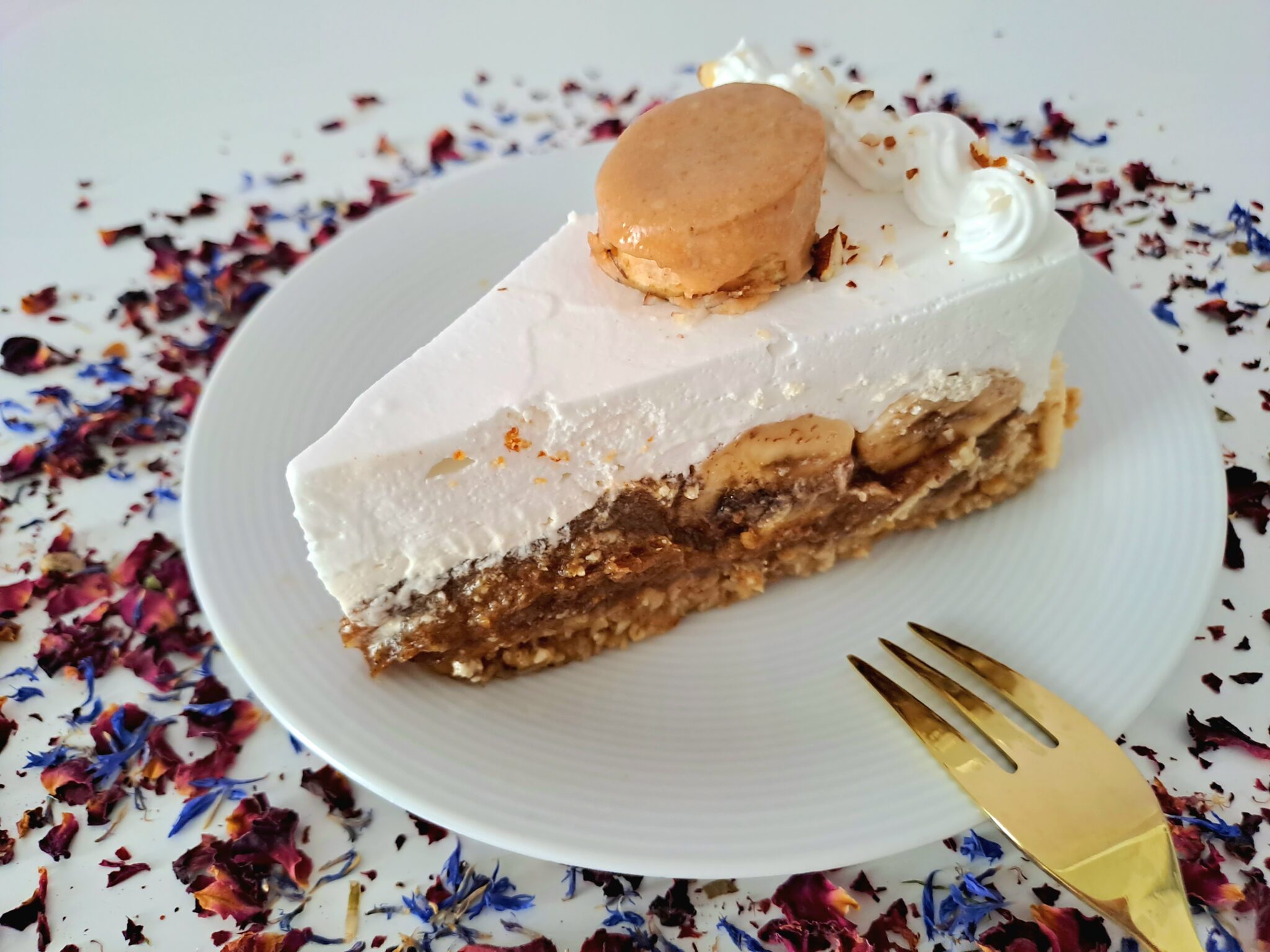 Cheesecakes with cheesecakes, but fruit should also be eaten – those in the dough count too! The more they do not contain extra sugar. Banoffe, as the name suggests, is full of delicious, potassium-filled bananas. The bottom of the dough is tight, crispy and crackling. This sweet, sticky mass is made from peanuts and coconut shavings. It has a thin, but intense layer of mixed dates, which enhances the sweetness of the cake, and bananas are arranged on it. The top is finished with a white, airy mass of coconut milk. The whole is soft, sweet and delicate, and at the same time a little crunchy. The flavors blend beautifully into a harmonious composition.
PARSLEY TART WITH RASPBERRY AND WHITE CHOCOLATE
Macro per serving: 379 calories; B: 7g B: 18g T: 31g
Composition: Chicken eggs, parsley, apple, canola oil, corn flour, potato flour, lemon juice, raspberries, coconut milk, erythritol (no added sugars, no gluten, no lactose, no nuts).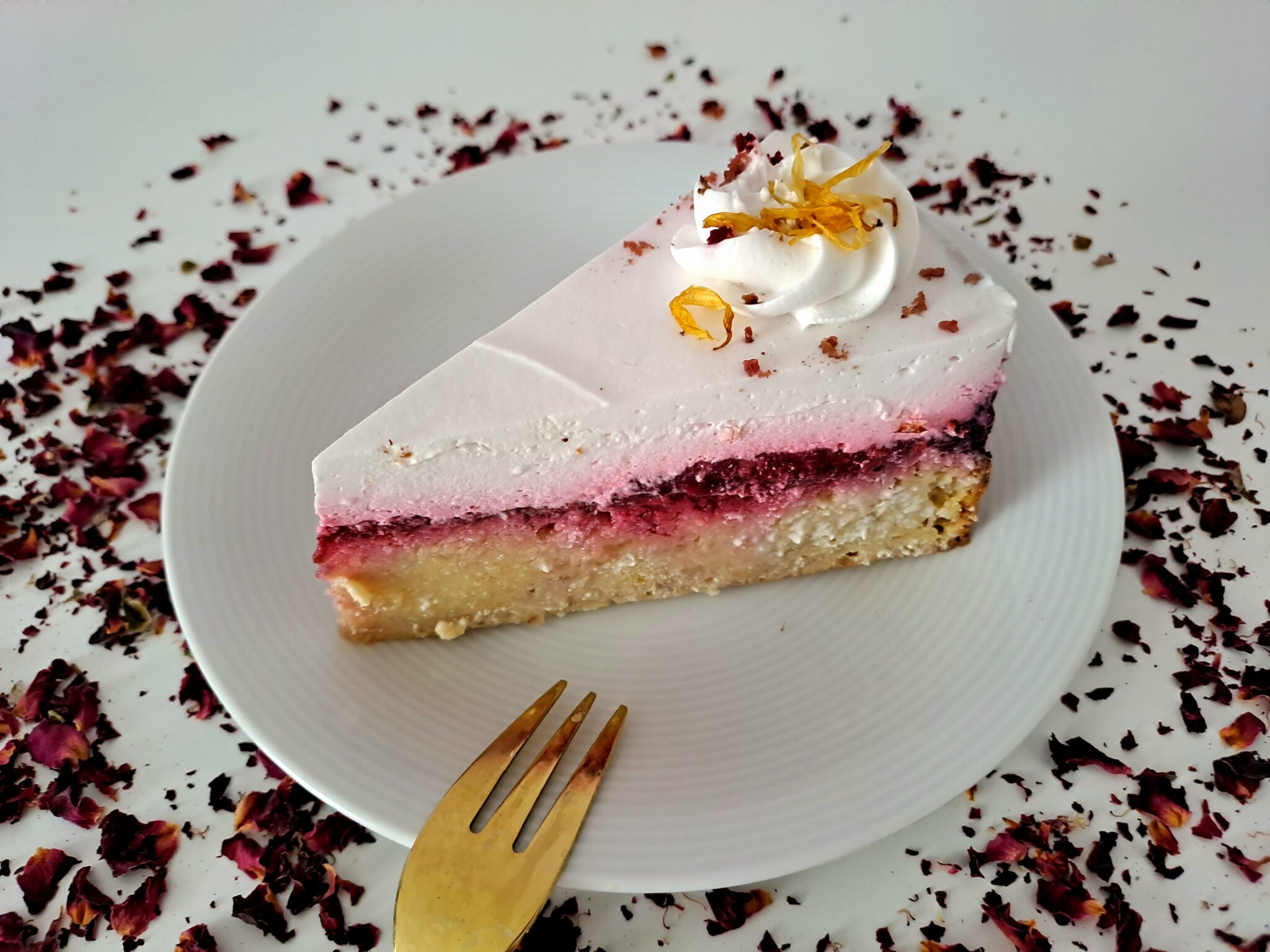 I honestly admit that this is the weirdest cake I've ever eaten from this non-sweet cake, and it's all thanks to the main character – parsley. The fruit and vegetable pie doesn't sound very inviting, but it certainly is intriguing. What are the impressions? Well, the dough consists of 3 layers: biscuit base, raspberries and white cream. Starting at the top, the white layer is a sweet, light foam with a distinct white chocolate flavor. Below that is the raspberry layer which is both very intense and sour. There's a definite hint of lemon that boosts acidity, and raspberry seeds provide a marmalade-like crunchy layer between the teeth. The final layer is a wet and lumpy dough, which resembles a sag in appearance and consistency, although in fact it is not. The mass is very sweet, which is undoubtedly due to the apples, but is dominated by the title parsley. The whole fits nicely together, creating a sweet and sour twist. The cake is light, original and not obvious, but worth a try.
BERRY TEMPTATION (KETO)
Macro per serving: 326 calories; B: 6g B: 8g T: 30g
Composition: Coconut milk, blueberries, cocoa, black cocoa, coconut flour, coconut oil, soy milk, rapeseed oil, Himalayan salt, erythritol, agar (keto, vegan, no added sugars, no gluten, no lactose, no nuts).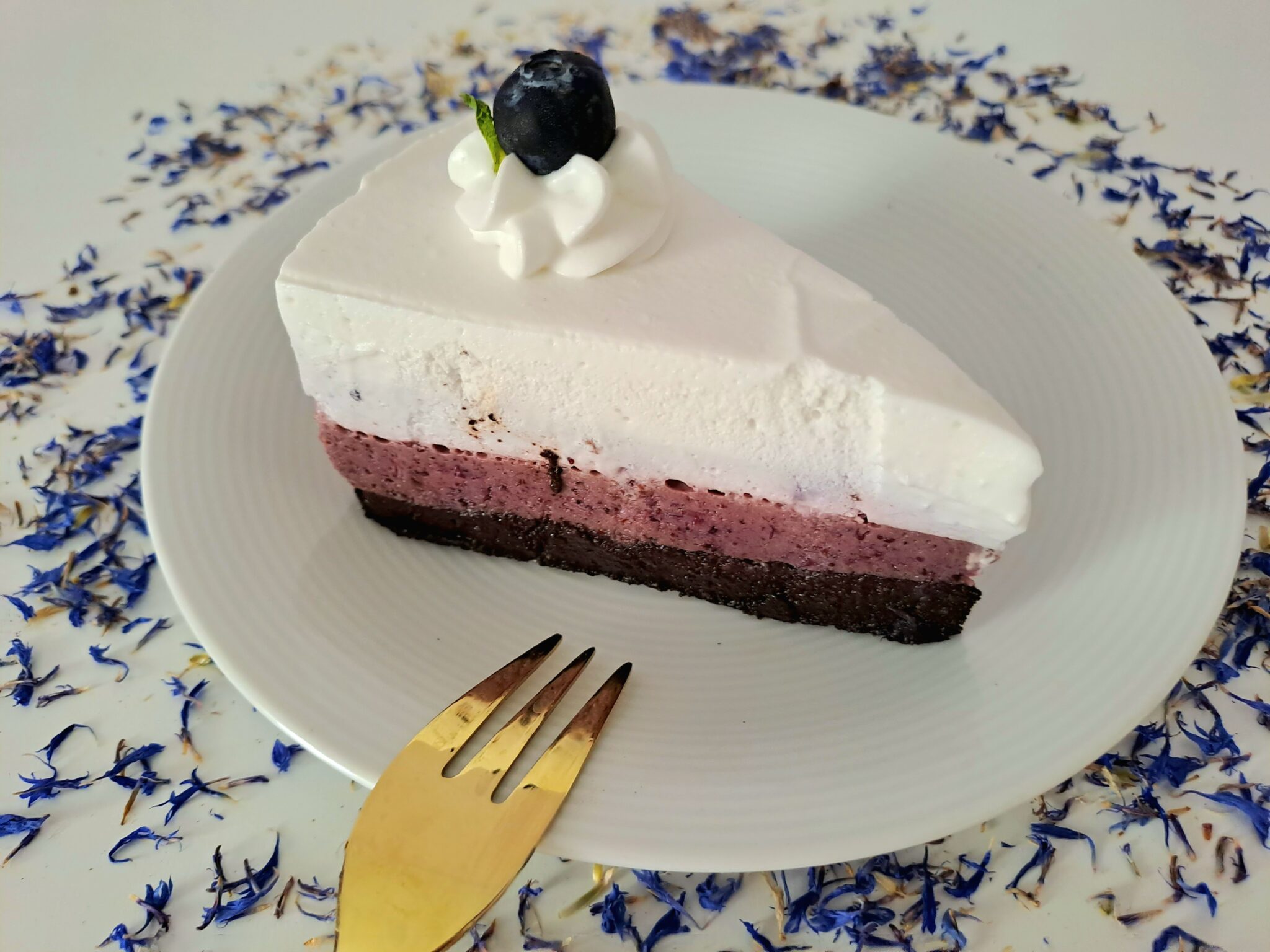 This dessert gets its title for a reason – it actually seduces with its appearance. It looks like a fruity version of marshmallow; light, airy and refreshing. And this is the cake it really is! It has a very interesting bottom – light and delicate with a sweet cocoa taste. Above blueberry mousse, also very sweet and strong berry, with pieces of this fruit. However, there is a white coconut foam at the top, which complements the whole perfectly. The cake is very sweet and moist.
Ice, ice for refreshment!
What would summer be without ice cream? And it's still in the fit version! You can choose from: keto, veg or even protein ice cream – here everyone will find something for themselves, be it a fruit or a dessert version. It was especially interesting for me new ie Fit Flurry ice cream. As you can easily deduce, the name refers to the popular version of ice cream from the even more popular fast food chain, but here we have a healthy alternative. The only question is: is it equally good?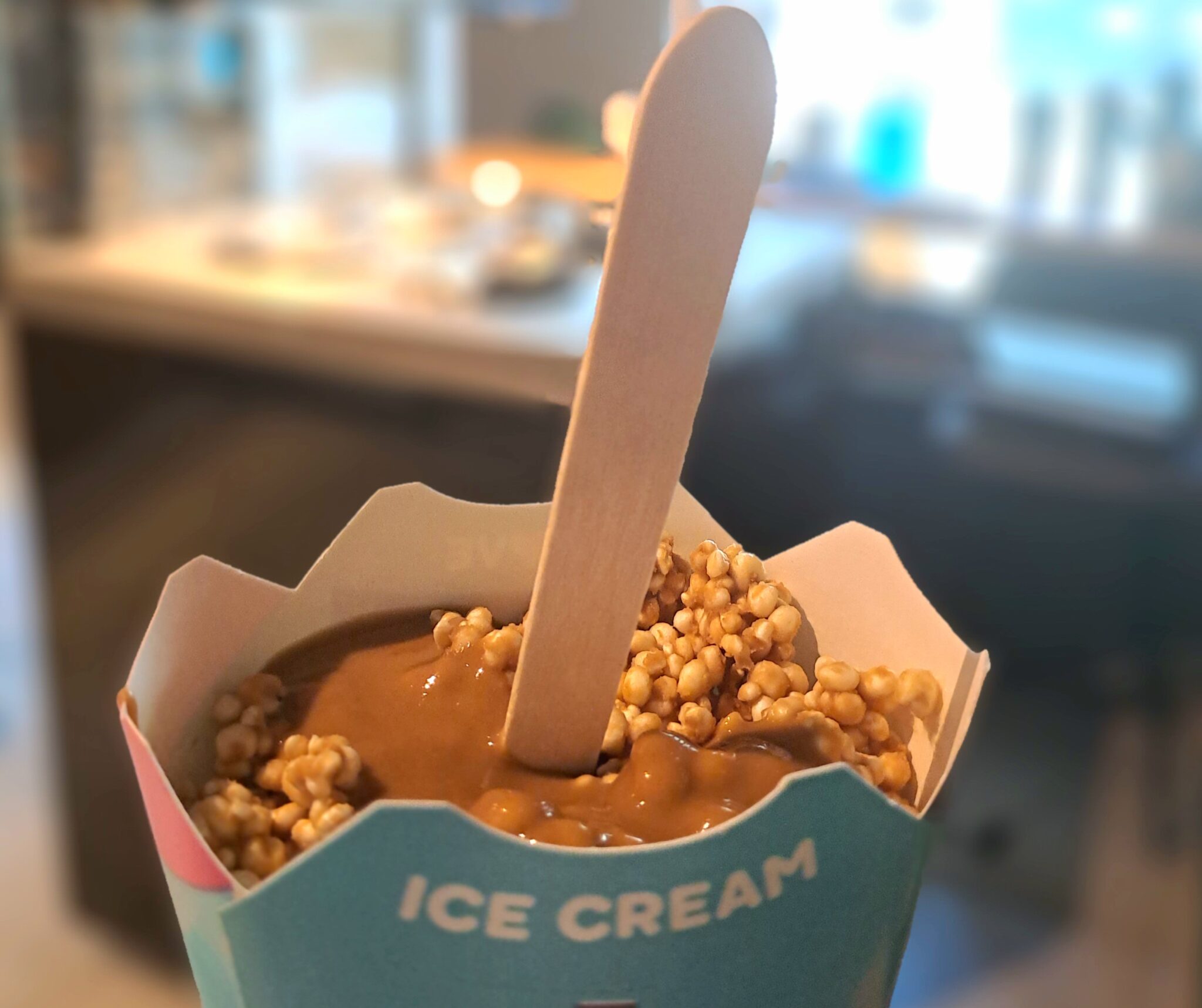 FIT FLURRY a'la LION
Macro per serving: 335 calories; B: 10g B: 34g T: 18g
Composition: Lactose-free milk, lactose-free cream 30%, skimmed milk powder, expanded millet, peanuts, coconut oil, rapeseed oil, date syrup, Himalayan salt, sweeteners: xylitol, erythritol (no added sugar, no gluten, no lactose, no eggs).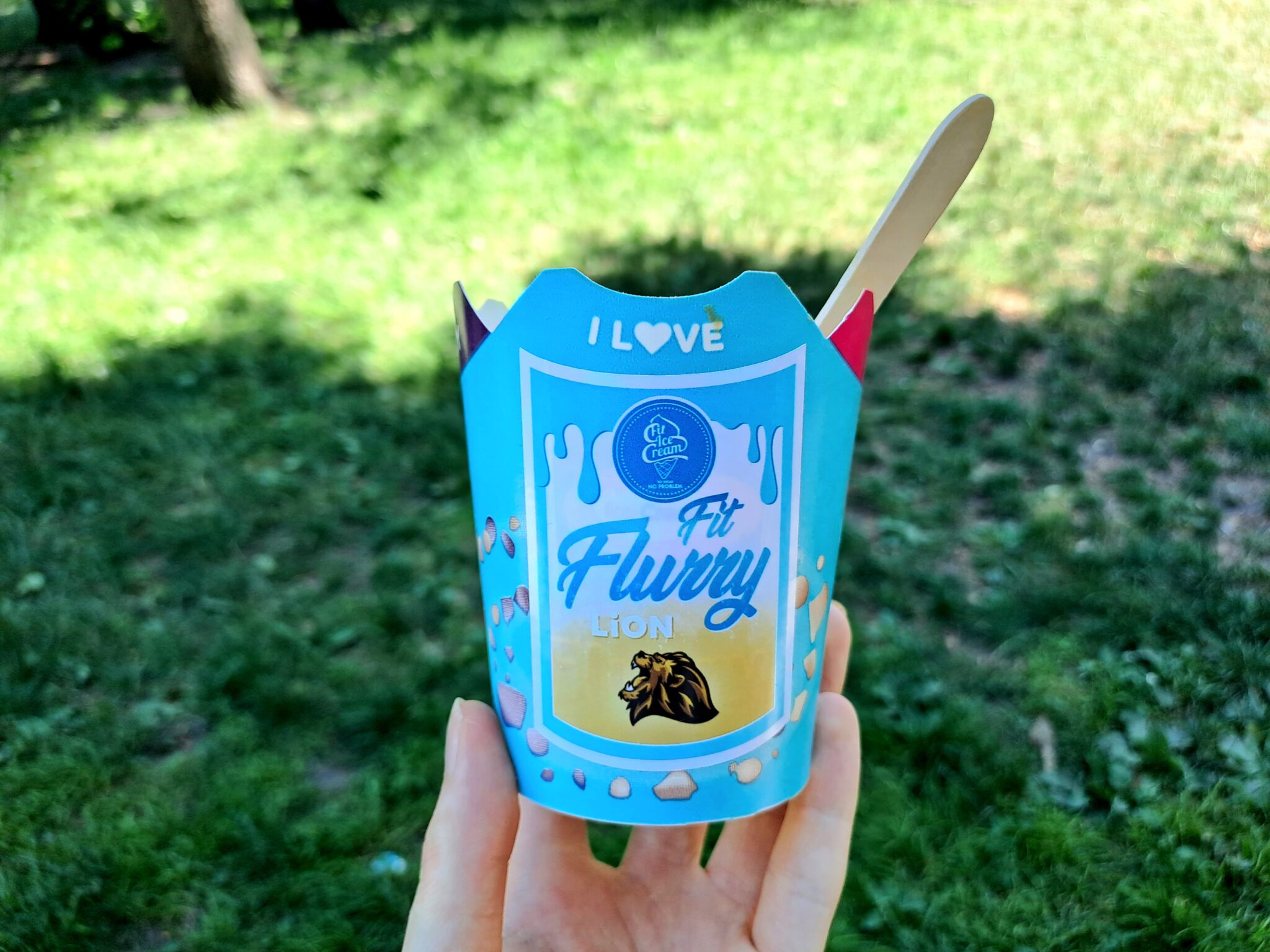 I admit that I was very pleasantly surprised by this delicacy. I didn't expect fireworks, but rather that there will be a clear difference between the original and the fit version. It turned out I was wrong as this version is not different from it in any way and the taste is just as good. Ice cream is light, sweet, but not nauseating. On top of that a very hearty portion of thick caramel with a slightly nutty finish (to be honest – addictive!) And the top was decorated with an equally large portion of crispy-soft expanded millet, very suitable for the whole. What can I add – the ice cream disappeared in a split second and was quite filling. This is a really great option for a summer dessert and a great substitute for traditional ice cream.
Perfect desserts for the summer at Fit Cake
Cakes, desserts, ice cream – whatever you choose, everything is perfect for those hot days. Not only tasty, but also refreshing, original and healthy! It is worth staying up-to-date, because Fit Cake is constantly surprising with delicious new products. Do not miss this opportunity, visit the restaurant Krakow on Karmelicka or the website fitcake.pl!
---
Do not forget to moisturize and regenerate your skin in the summer. If you're looking for the perfect summer cosmetics, be sure to read the Skin Harmony cosmetics review.