In April we presented an extensive spring edition of "Where to live in Łódź?" – now we are supplementing them with new investments in Łódź in three districts: Polesie, Górna and Widzew. At the end of September and October an overview of new products on the primary market.
The Maratońska 49 project is a new point on the map of bustling Retkinia. The entire complex consists of 4 residential buildings with a total of 321 apartments with surfaces ranging from 26 to 90 m².
The properties located on the ground floor have spacious gardens (up to 400 m²) and on the upper floors there are spacious balconies and loggias. The underground garage will accommodate 293 parking spaces for cars and 13 motorcycles.
The facilities such as a generally accessible bicycle shed, numerous prams and storage rooms were also overhauled. The inner patio will have alleys with benches and a modern playground for the youngest residents.
Construction completion date: 4th quarter 2024.
Details
https://maratonska49.pl/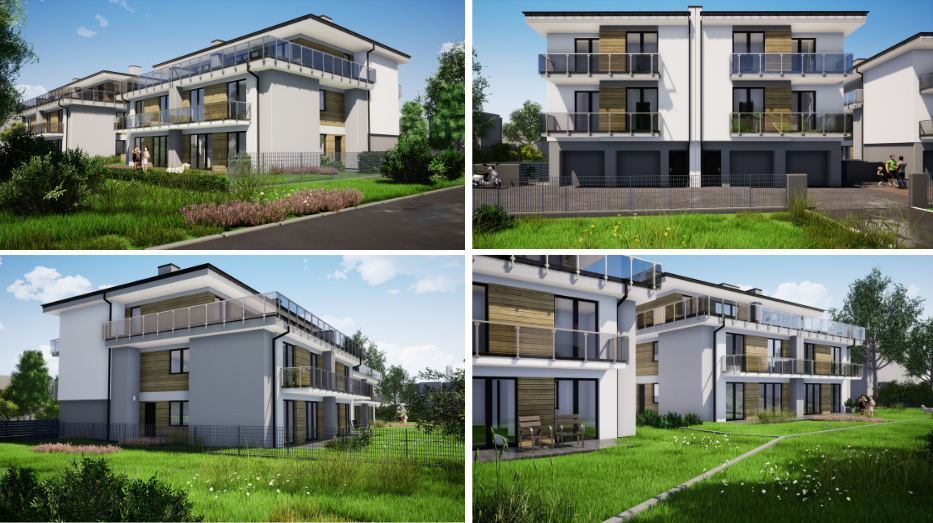 Kwiatowa 22 is a project being built in Łódź at the intersection of Kwiatowa and Pługowa streets. The building complex comprises 8 apartments, including four 4-room apartments with an area of ​​132.26 m² and four 5-room apartments with an area of ​​139.34 m².
All apartments are duplex with separate entrance. Each apartment has a garage with an area of ​​approximately 20 m², built into the body of the building and an integral part of the apartment. The apartments have a private garden (100-160 m2) or a spacious terrace (52 m2). It is also possible to purchase an additional parking space on the estate.
The offer includes two types of apartments:
132.26 m2 – 4 rooms with garden (ground floor and first floor)
139.34 m2 – 5 rooms with a large terrace (1st and 2nd floor) Each apartment has a garage with an area of ​​18 m2.
Each apartment has a separate entrance and stairwell (no common areas).
Enclosed room, surveillance, modern video intercom system also controlled by telephone application. Apartments equipped with an alarm system.
Completion of construction works – Q3 2023.
Details: www.aironi.pl
Aironi Development sp.Z oo, Piotrkowska 270 / 1402.90-361 Łódź
tel. +48 512 878 449
mail: biuro@aironi.pl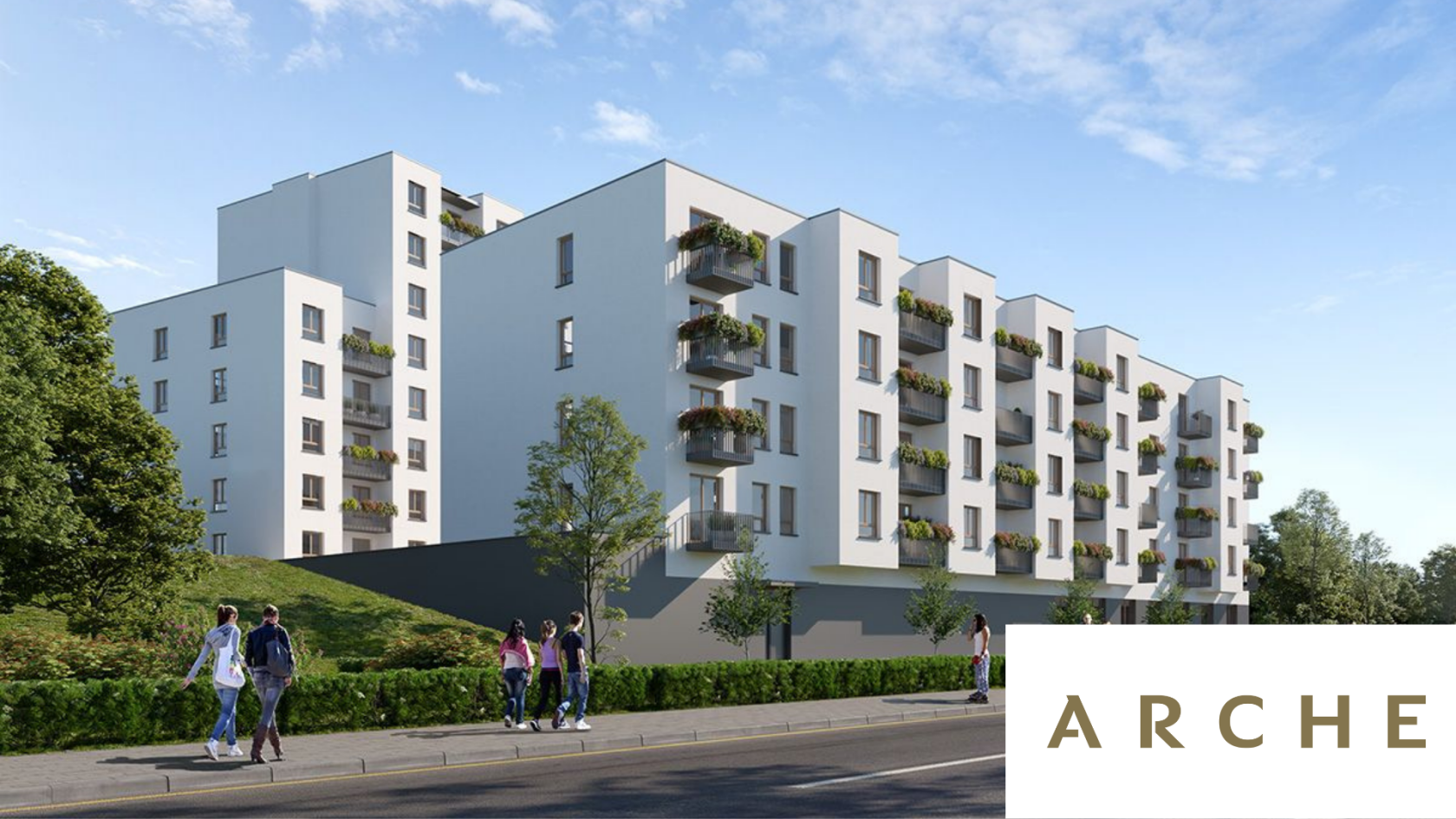 An intimate residential area on a sunny plot [b]between 243a Kilińskiego Street and Kaliska Street, in a revitalized neighborhood. They consist of a multi-unit building of different heights – up to 9 floors above the ground.
144 apartments with an area of ​​between 29.68 and 75 m² (from two to four rooms). Each of them is equipped with a balcony, loggia or terrace. There are two service areas on the ground floor. The building is finished in a simple, elegant and timeless way, with facades in two colors – white and graphite. In the vicinity are numerous shopping and service locations, schools, recreational facilities for children and adults and green areas. The investment has been put into operation.
Details: www.arche.pl
or at tel. 42 637 22 33; 500 067 068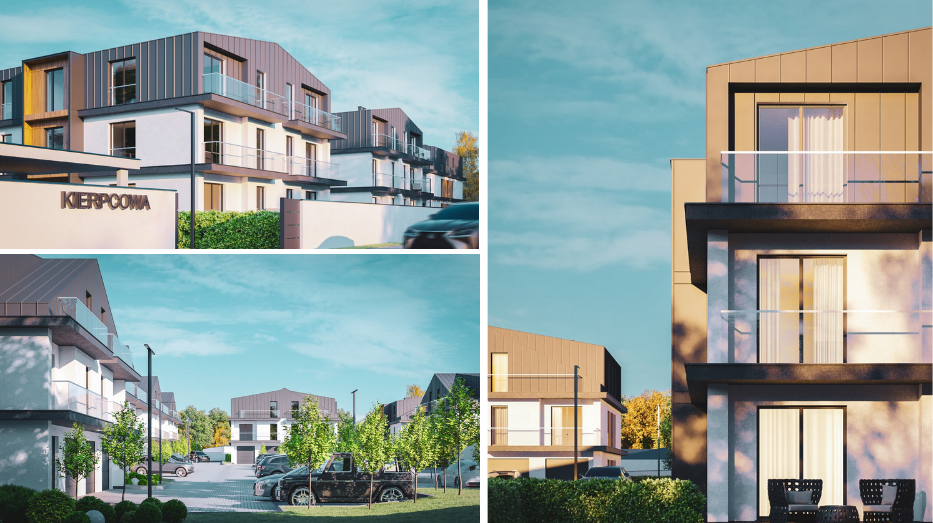 Kierpcowa Apartamenty is a complex of eight two-storey residential buildings located in a quiet and peaceful neighborhood at the intersection of Kierpcowa and Kobzowa streets in Łódź.
All apartments on the first and second floors have a balcony, while the apartments on the ground floor have gardens. The apartments have an area of ​​​​36 m2 to 78 m2 and a layout of 1 to 4 rooms. For those looking for larger spaces, we have offered the option of combining apartments. High window glazing makes the interior spacious and sufficiently illuminated. Selected top floor apartments also have skylights. The layout of the rooms gives a great freedom of arrangement, which will facilitate the creation of a cozy space for the whole family.
The investment also includes individual garages, which are separate rooms, as well as parking spaces and a playground for children, and the entire building will be fenced, ensuring security and a sense of privacy for the residents. Near the investment, complete infrastructure is needed for daily operation – shops, service points, public transport, kindergartens, schools and the M1 shopping center, or Rynek Zjazdowa, as well as green areas.
The estate is very well connected – the bus stop is only 300 meters away and the city center or Łódź Fabryczna train station is about 4 km away, the advantage is also easy access to the Stryków traffic interchange where the A1 and A2 highways intersect.
Details:www.kirpcowa.pl,
biuro@kirpcowa.pl,
phone: 733 55 66 88