For most dogs, the journey is a great adventure, but there are also those who are moderately satisfied with driving a loud, trembling "monster" and instead of joy our pet is afraid, which translates into a lack of comfort for all travelers. So what if we like to travel and our crew is accompanied by a dog passenger?
If we decide to get a dog, it is a good idea to teach him to travel from an early age, by taking short car trips and gradually increasing them. He should associate the trip with something pleasant so that you can reward your pet with a tasty treat afterwards so that he can remember this time positively.
The situation is different if our crew is accompanied by an older dog, for example from a shelter. Such a companion already has its own habits and is certainly more wary than a helpless little puppy. In that case, before going on a longer trip, as with a puppy, we should try short trips and a reward system.
If an animal does not want to be convinced of this way of spending time, you should definitely not force it, because such a journey will be very stressful and uncomfortable for him and us. When we decide to get a pet, we make an informed decision to take care of it. You should keep in mind that when traveling with a dog, its well-being is an important element and you have to adapt to the possibilities that the pet owners face. If the dog is not a fan of travel, you should consider leaving it to other family members or relatives, and remember that you will not feel abandoned, especially if it is a dog after it has passed away.
In many households, the dog is given the status of a family member, and when planning a trip, it is especially important to take into account its needs.
So how do you travel with a dog so as not to go crazy? Below are some tips that can make the trip enjoyable and successful for everyone.
Comfortable car ride
Whether we travel with a motorhome or a passenger car, driving comfort is important for every passenger, including the four-legged friend. What should you pay attention to when traveling with your dog? First, the ambient temperature. Animals are more sensitive to temperature changes than humans, so if the car is overcooled or overheated, there is a risk of illness. The air conditioning may be set a maximum of 5 degrees Celsius lower than the ambient temperature, while freezing an overheated car can expose the animal to thermal shock and colds.
If you want to travel most of the way in peace and quiet, consider driving in the morning or evening hours. This increases the chances of your pet taking a nap. Also in this case we avoid traffic jams. However, if we are forced to drive in the bright sun, remember to shade the pet, for example by installing a dimmer roller blind.
If our dog has travel anxiety, he can be given sedatives, but before that it is necessary to go to the vet to see what and how we can give the animal. In the case of motion sickness, because our pet can also suffer from it, it is worth buying the right medicine, of course, after consulting a veterinarian. The last important element when traveling with pets is stops. It is recommended to stop regularly every 2-3 hours so that the dog can take care of its needs, stretch its paws and drink water.
Law in different countries and transporting dogs in the car
Let's start with the recipes. By failing to comply with them, we can expose ourselves and others, including our pets, to the risk of an accident, a fine or something else, even in the worst-case scenarios, such as putting the dog to sleep! And this is no joke! Norway, for example, is a country where there is an absolute ban on dogs from the list of potentially dangerous dogs – if we violate that, we can expose ourselves to a very severe penalty, including putting the dog to sleep.
In Poland there are no specific rules for the transport of pets, but this does not mean complete lawlessness! If the police officer finds that the dog is being transported incorrectly and poses a danger to the safety of the driver, passengers and other road users, he can fine us under art. 60 point 1 of the highway code, amounting to PLN 200.
So how do you travel with your dog? – first and foremost safe! The dog must be transported in a special travel basket, cage or fastened with a special pin to the seat belts. He is absolutely not allowed to run loose around the car, even though we think our pet is polite and sleeps all the time. Remember that during sudden braking he will be thrown forward and may not survive, also exposing others to danger!
In addition to properly transporting a pet, it is important to look at the regulations of the country you are traveling to regarding moving the animal to certain places, keeping the dog on a leash, and releasing it. Here the standards are not clear, for example the management of individual national parks refers to this individually and formulates specific regulations.
Staying on camps and internal rules
In order to stick to the regulations, it is necessary to mention the internal regulations in force on campsites. Before going on holiday to the chosen campsite, check whether and which animals are allowed? Our pets include not only dogs, but also other animals that travel with us, but they are not necessarily welcome on campsites. When planning a trip, let's make sure where we can go with our dog passenger. This can be done in the following way: call a particular facility, check the regulations on the website or in the ADAC booklet via the iconography of "doggy", the so-called dog-friendly places.
When we are sure that our little one is welcome at the designated travel place, we will check what he is and is not allowed to do. At camps we can find various offers and amenities for pets and their owners. These include special accommodations for people with pets, designated beaches, facilities where we can go with a dog and those where access is prohibited, such as a restaurant, kitchen or bathroom. There are also special zones where the dog can run freely under the supervision of the owner, and therefore on a securely fenced surface. Other points in the regulations may include the limit of dogs per family or pet size when admitted to the campsite.
Baby layette four-legged friend
Contrary to appearances, the dog traveler also needs to pack. There are essential things that can make his stay more pleasant. What is this about? When planning a trip with a dog, keep in mind that he should also have documents, preferably a health book, in case of an unexpected visit to the vet. There should be information about vaccinations, especially if our dog bites a stranger. An important element can be a pendant on the collar, preferably with an engraved phone number, in case the dog gets lost, it will be easier to find it. The microchip helps if the dog loses the collar.
Dog passenger first aid kit – this is another piece of luggage that, unlike what it may seem, can help if needed. What should be in such a dog's first aid kit? It is good if there are healing charcoal, bandages, antiseptics and other necessary medicines that our four-legged friend takes. We assume that the elements described above will not be necessary, but it is better to be prepared and careful if necessary. This allows you to remain calm.
Another important luggage is the dog's daily belongings, ie bowls – separated for water and food. If he's used to it, you can use folding tourist bowls, but if he's very attached to his, don't give him a hard time and pack the bowls. Let's not forget the reserve of your favorite food.
A bed, a blanket or a cage, depending on where the pet rests daily, this element should be included in the luggage list. This will help the animal to adapt to a new place, it will have a sense of security, its place. Let's not forget the leash, collar and muzzle, of course. Bags for droppings and a paper towel, as well as seasonal preparations against mosquitoes and ticks, will certainly be helpful. In turn, a favorite teether or toy that your pet will take care of can help him reduce the long-term stress associated with the trip.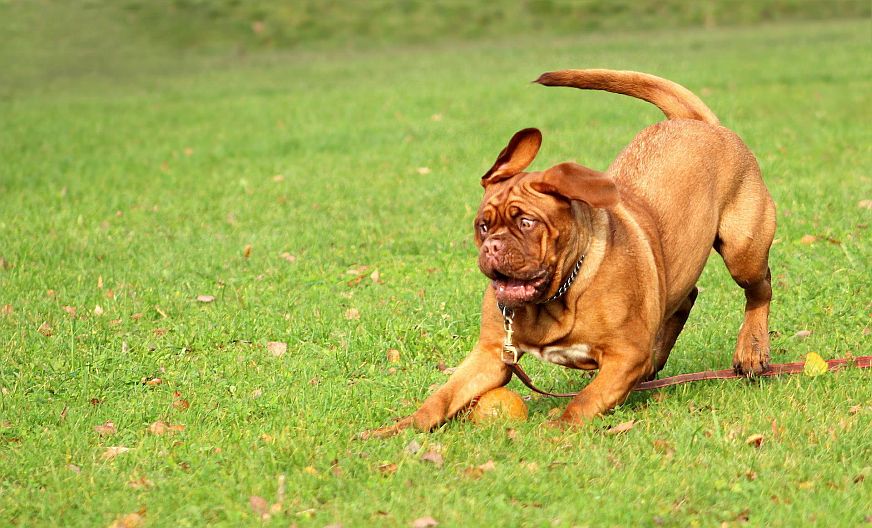 Psi savoir-vivre
Rules that apply anytime, anywhere! If you go on holiday with a pet, remember that other holidaymakers came to rest at their own pace and comfort. Let's not disturb each other! If our dog is a fan of loud barking, unfortunately in this case we have to be flexible and adapt more to it, choosing a seat that is away from others. Regardless of whether our pet is polite or playful, casual and even less unattended, it should not be allowed to roam in common public areas. The shops offer several fences and links that will give him freedom within the limits safe for him and other campers.
When you decide to go with your pet, it is important to plan the trip so that you do not leave it alone in a motorhome, caravan, tent or car. In southern countries – when we travel there – temperatures, especially in summer, are quite high and the interior warms up faster. Another element is the situation for the four-legged friend. Remember that this is not his permanent abode, so leaving him alone exposes him to stress, which can lead to noisy barking or destruction of the interior of the room he is confined in. Of course, short trips to the shower, doing the dishes or going to the store, leaving it in suitable conditions, such as air conditioning, can do no harm. However, never leave your pet unattended for several hours.
A well-prepared trip, taking into account the needs of the animal, can turn into a wonderful trip for the whole family. It is important to pay attention to your pet's travel behavior and adapt accordingly. If the dog turns, beeps, in short, is restless, this is a signal to us that he is sending us a message and we should check what is going on. Let's not forget that they are living beings and they have emotions just like us. Besides, the journey is our plan, not the animal's. So let's help him adjust to our rest.
It is said that the dog is man's best friend, so who should he holiday with when he is not in his company? Hmm, the cat is also a great companion, although he has different paths!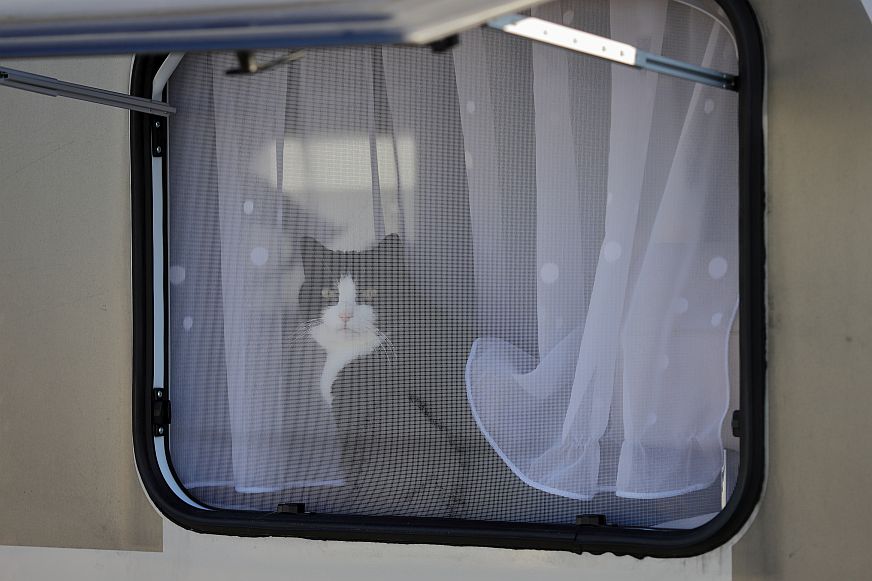 Ewa Skowronek