Whether you're just stopping by for a coffee or staying for dinner with the whole family, you'll find your favorite flavors at Stop Cafe – including vegetarian. Take your time: meals, including hot ones, are served around the clock. They are all prepared with carefully selected ingredients, mainly from Polish producers. Stop Cafe's offerings combine traditional Polish dishes with culinary touches from all over the world. Coffee, hot dogs, wraps, burgers, stews, salads, home-cooked dinners, sweet snacks, dumplings, pizza, fries and even a special kids menu – there are so many reasons to stop by Stop Cafe. Travel with taste – more than 2,000 Stop Cafe locations in Poland, Czech Republic, Lithuania and Slovakia are waiting for you! Plan your route online with the app before departure ORLEN VITAY† There you will find both the ORLEN station map and the current Stop Cafe menu.
For the good start
A new day on the road is worth starting with a good breakfast, and there's a lot to choose from at Stop Cafe. Fill sets of scrambled eggs, fried eggs and sausage at ORLEN stations with restaurant offer, light yogurt with granola and especially sandwiches that are tempting with a wealth of additions – this variety will please any driver. In Stop Cafe you will find ready-made sandwiches to take away in handy packaging and prepared on site, the composition of which can be chosen according to your wishes.
There are many varieties: kajzers, muffins, baguettes, schnitzels… Various types of bread and traditional or vegetarian additions. Stews, baguettes and burgers are served warm, straight from the oven. The latter in the meatless version is a real treat for lovers of original flavors. Halloumi Burger in butter Kaiser with halloumi cheese, Kasza Burger with barley cutlet or Beetroot burger with beet cutlet, goat cheese, vegetables and basil sauce will surprise many gourmets. Freshly squeezed or pressed fruit juices, aromatic coffee or your favorite tea complete any breakfast.

Nice pick up
If you're in a rush, stop by the Stop Cafe for takeaway snacks. They are unmatched in this category hotdogs in many flavors, with bread and sauces of your choice, and even with a vegan sausage. Available in the following versions: standard, mega and best – in an airy bun with a bunch of vegetables. Prefer something lighter? A fresh salad, wrap or a crispy sandwich is just right. The Stop Café cannot be complete without a special offer for the youngest guests. Packages mini menu with a hot dog or kids' nuggets and oven fries, making for a tasty meal for little travelers.
When the stop is longer
For a family lunch during holiday trips, it is best to stop at a large highway station, MOP (Passenger Service Area) with the Stop Cafe restaurant offer. There is the widest choice, so that everyone can put together their favorite tableware. Among the soups and main courses, the well-known classics dominate: sour rye soup, tomato soup, cucumber soup, tripe, minced pork and pork, roasted chicken thighs and bigos. An alternative to restaurant dishes can be: crispy pizza straight from the oven, Pierogi with meat or vegetarian filling or dishes that can be heated up quickly. They are easy to find on the island fresh or in refrigerators at select ORLEN stations. The offer includes soups and stews in glass containers, including sour rye soup and cure, as well as complete dinner sets in microwave-safe dishes: lasagna† tenderloin if vegetable balls† Ready meals can be eaten warm directly at the station or taken away. A quick, hearty meal at an attractive price is useful not only on the road, but also during holidays, when cooking is a waste of time. Just heat it up to enjoy a quick home-cooked meal for the whole family.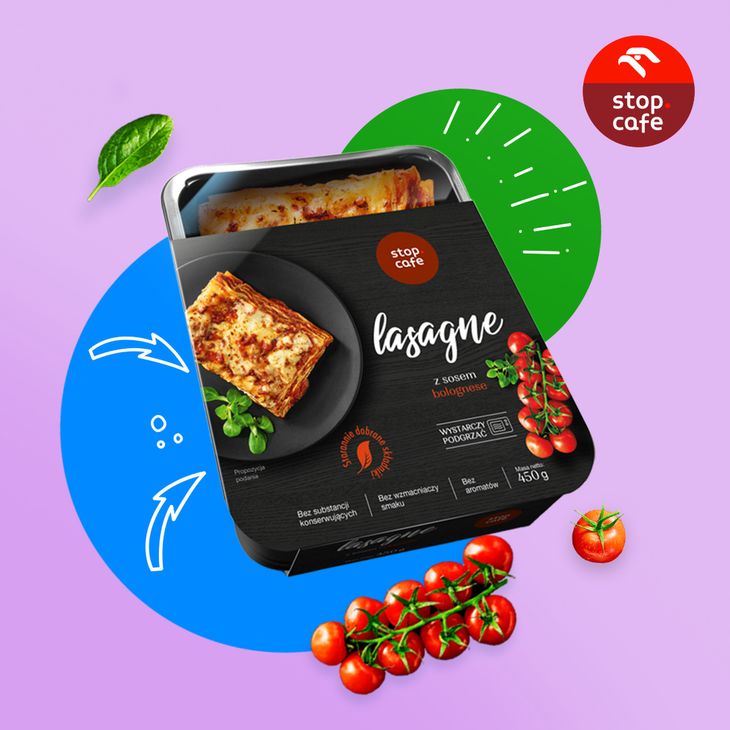 After lunch it is worth trying something sweet. For dessert, we recommend sękacz, brownie, coconut, croissants and muffins baked on site, and at stations with an extensive Stop Cafe gastronomic offer – waffles, chocolate cake, apple pie or cheesecake.

Energy for the onward journey
A temporary drop in concentration behind the wheel? Do you feel tired? Ensure safety and take a break. At Stop Cafe you have a wide choice: from strong espresso doppio in Italian style, via coffee with milk (for people with an allergy to lactose-free milk), to iced coffee. A unique blend of freshly roasted Arabica and Robusta beans, with the international Fair Trade certificate, gives the coffee a unique taste. The intense aroma and velvety foam are the result of grinding the beans just before brewing. When fatigue takes its toll and coffee isn't enough, tackle it VERVA energy products† Canned Energy: Classic sugar-free mojitos or protein bars with vanilla and cranberry-raspberry flavors will improve concentration and wake you up before continuing your journey. You will also find soft drinks under the VERVA brand, including orangeade, isotonic drinks and mineral water. Also, don't forget to stock up on drinks for the road, especially on hot days.
Hungry for news from Stop Cafe? Take a look at Instagram and see what's new on Facebook, with contests with prizes for visitors!
Sponsored article by Orlen Stop Cafe