In Warsaw, citizens' ideas about the allocation of the citizen's budget are being voted on
You can vote until June 30 – the end of the day
You don't need to be registered in the capital to vote, you just need to live in it
The amount in this edition of the Citizens' Budget (for 2023) is PLN 101,130.815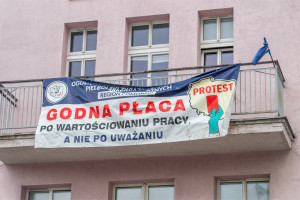 Citywide projects. CPR, emergency equipment and more
One of the city-wide projects, worth PLN 1.35 million, includes a purchase and distribution campaign cardiopulmonary resuscitation (CPR† The kits, in the form of key rings, contain a mask with a valve to guide breathing and a pair of nitrile gloves.
– Using a CPR kit can save a person's life. The minimum number of kits purchased is 150,000. The kits will be distributed to: primary and secondary school students participating in Safety Education classes; during educational activities for children, young people and seniors conducted by the municipal police of the capital of Warsaw and among the inhabitants of Warsaw during picnics or festivals, where city guards organize demonstrations on how to perform good CPR – writes the designer.
Another project is equipment replacement at SORs and emergency rooms in Warsaw, worth PLN 4 million. – Equipment at SORs and recording rooms is often outdated or worn out. The purchase of new equipment from the Citizens' Budget would support the hospitals in Warsaw and would have a positive impact on the level of services provided. The purchased equipment could help save the lives and health of residents – says Ernest Kobyliński, the author of the idea.
The project aims to purchase new equipment for hospital emergency rooms and hospital admission rooms. Purchases depending on the hospital's needs would include patient monitoring centers, cardiac monitors, ultrasound machines, X-ray machines, EKG machines, ventilators, beds with anti-pressure mattresses, treatment lights and trolleys for patient transport.
The designers also thought about the comfort of patients while waiting for a consultation with a specialist. Beata Błaszczak-Przybysz submitted the project "Comfortable waiting for an appointment with a specialized doctor – purchase of chairs for patients in the outpatient clinic of Bielański Hospital"The project was valued at PLN 150,000.
– The existing chairs for waiting patients were purchased before the pandemic period. Due to the necessity of their constant disinfection, they were destroyed. At present, it is extremely important from a microbiological and virological point of view to maintain the hygiene of the seats. Such an option is provided by the purchase of stainless steel chairs that are resistant to disinfectants. The new seats will also give those waiting for a doctor's appointment a sense of security and comfort. The hospital clinic takes in nearly 50,000 patients annually, which translates into more than 100,000 doctor visits, Beata writes.
†AED for Warsaw – because it's worth it"This is another citywide project initiated by Nikodem Kaczprzak. The cost of the project was estimated at PLN 3,210,660. It aims to purchase and install AED-type defibrillators in cultural centers, museums and organizational units. of Warsaw and also includes the installation of AED defibrillators in selected kindergartens of the capital Warsaw.
The project includes the purchase of approximately 302 AED defibrillators for distribution. In addition, first aid courses in the form of a demonstration with exercises will be organized as part of the project.
And these are not all projects. The list also includes:
first aid workshops for primary school students;
Medical picnic;
Get up and exercise – active senior;
Health is the most important thing – purchase a laparoscopic set with fluorescence imaging for the hospital operating room;
Geriatolot – a car that makes it easier to reach an elderly patient
and much more.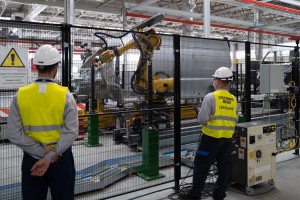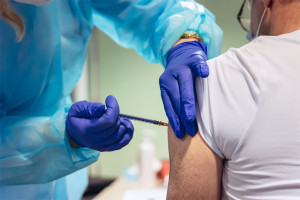 Neighborhood projects. Only vote within one district
In the citizens' budget you can vote for neighborhood ideas in a selected neighbourhood. Some of the projects related to health protection or stimulation of physical activity are listed below.
bemowo
Free psychological help for children and schoolchildren in Bemowo;
"Kids to start" – free lessons with elements of sensory integration;
TUS – Social Skills Training for Children with Asperger's Syndrome, Autism, ADHD
Białołęka
Women to the fields! Orlik training sessions for everyone
Bielany
I can hear clearly – the purchase and installation of induction loops in the district;
Defibrillators for Bielany. We save lives;
AED defibrillators for secondary schools in Bielany
Mokotów
Free preventive examinations for the residents of the neighborhood;
You are not alone – psychological first aid for children and adolescents. Let's do it again!
wish
Aqua aerobics for residents
Prague South
I can hear clearly – the purchase and installation of induction loops in the district;
Anyone can save a life! Purchase of an AED defibrillator – an automatic chest compression device. Training for residents. Installation at Terminal Kultury Gocław
Prague North
Spine Strengthening Classes for Prague Seniors;
Free speech therapy / therapeutic consultations for our children
Rembertow
Feeding and changing benches in the playgrounds of Rembertów;
Activation of Rembert's seniors after the difficult period of the pandemic
Centre
Closer to Himself – Support Group for DDA/DDD;
I can hear clearly – the purchase and installation of induction loops in the district;
AED for the 37th LO im. Jaroslaw Dąbrowski in Śródmieście
Targowek
Nordic Walking lessons with an instructor;
AED defibrillator at Orlik at ul. Remiszewska 40 and an information campaign on first aid
Ursus
Understanding aphasia – information and education campaign;
"He listens, but does he hear? Auditory processing screening for preschoolers"
Ursynow
Zdrowoaktywni – regular and free outdoor training for the residents of Ursynów;
The beating heart of Ursynów – AED defibrillators in community facilities;
Defibrillation is simple. Just act;
Sunday meetings with healthy food;
Psychological workshops for children and young people
wawer
AED defibrillators at the Wawer Cultural Center, Falenica facility, Radość, Międzylesie;
AED defibrillators at the Wawer Cultural Center, Anin facility, Marysin Wawerski, Nadwiśle, Zastów;
I can hear clearly – the purchase and installation of induction loops in the district
Merry
Wilanow
"Family of the future" – psychological support for parents and children
Italy
Crossfit outside in Italy
Shall
Defibrillators in Wola;
First aid course for pupils in groups 4, 5, 6 and 7 of Wola primary and secondary schools
oliborz
You are not alone – psychological first aid for children and adolescents.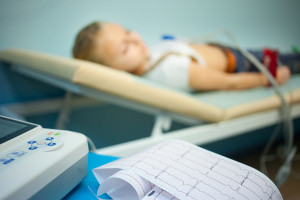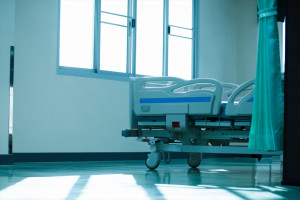 How to vote
To start voting, enter your email address to which a link to the respective site will be sent. The Office of the capital Warsaw reminds that everyone can vote for both district and city-wide projects. You can use up to 15 district level projects in a selected district and until 10 projects at city-wide level† Each selected project gets one vote.
In the following steps, it is necessary to fill in the personal data that, according to the Office, will not be publicly available, check the correctness of the application and vote. Each resident has the right to vote only once.