How do you become a licensed chef? In their cooking shows they show that it is blood, sweat and tears. Truth or myth?
Truth. But in any profession, if you want to be successful, you have to sacrifice 100 percent. myself. Fortunately, we are usually still very young, and such pressure has a numbing effect on us. The catering system benefits from this. Until recently, there was no topic of bullying at work, and in my industry, no one was surprised to see the boss insult or even humiliate a culinary expert. In gastronomic circles we called it the London School. If you went through and survived, then you were fit for the kitchen. I don't know if I agree with that. Such a school did not eliminate cooks professionally so much as those with a weaker psyche and different sensitivity.
Of course, the customs in the kitchen are now also changing. Although it is still a job for the fierce and persistent because the specificity of our profession is that we start early in the morning and finish in the evening. Over time, it starts to hurt because you will never be a good cook if you can't achieve work-life balance. That said, I don't regret the hours I spent in the kitchen and the late nights as it toughened me up for life. But I wouldn't like to go back on that.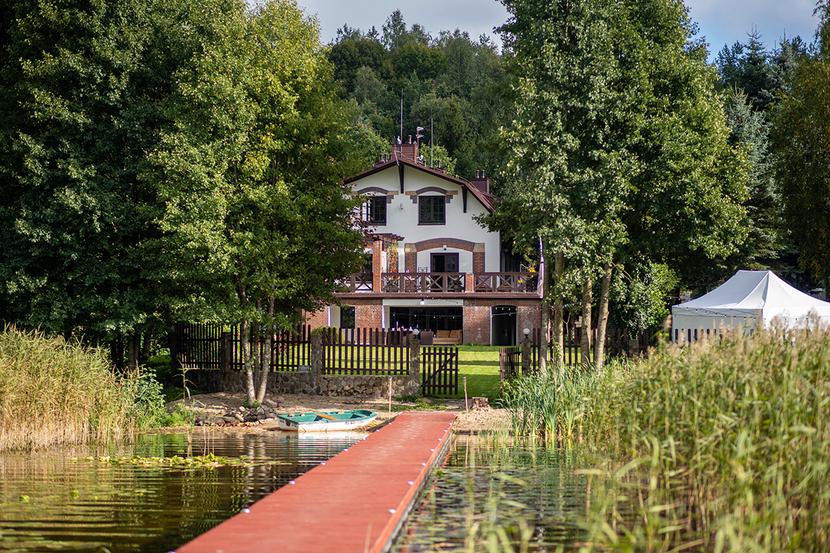 Is that why you ran away to the Masurian Forest?
Precisely. I think at some point every chef has to face the choice of doing something on his own terms or working for others and for others. Working in top restaurants is always full of sacrifices, at the expense of family and relationships. You can get lost in it, but not everyone wants that. I went my own way.
Both on your website and on the website of Dzikich Historii you mention the famous restaurants where you worked – Nolita in Warsaw, Noma in Copenhagen and finally the first star restaurant in Poland – Atelier Amaro. First class addresses only.
I am lucky to have been born in Warsaw, studied here and had good experiences here. It was just easier for me. But each stage of education was as conscious as possible. From choosing a gastronomic school to working in Nolita – I knew it would be a good start. I got into it thanks to winning matches. References also helped. Nolita was a great place to start in the business.
A great spot on the Warsaw culinary map, but without a star.
The worst thing you can do at the beginning of your career is start a Michelin-starred restaurant. They operate on completely different principles.
Nothing was wasted in Nolita. We even used asparagus peels and added them to our stock. We did everything from scratch. This is where I learned every stock and every sauce. And many cooks, who started out in high-end restaurants, can make foam from sour rye soup, but not quite from sour rye soup. The Christmas kitchen does not teach us good behavior or respect for products. In such a kitchen, we choose some of the most beautiful leaves from a bunch of herbs and remove the rest. In a normal restaurant it would be impossible as costs would soon exceed revenues. In addition, I am convinced that you first have to learn to make chops and then foam. Although I have to admit that Nolita was a learning experience for me. The boss, Jacek Grochowina, whom I greet warmly, was a follower of the London School, so now crooked chives don't pass through my filters.
After Nolita there was Noma in Copenhagen, which is known as the best in the world…
I really wanted to go there. And it worked, probably because Noma was a multicultural team and it didn't include anyone from Poland. I also had some contacts, which put my resume in the first folder, not the tenth. It was a turning point in my career as it was Noma who shaped my culinary style.
How is he doing?
My kitchen is close to nature. I enjoy rediscovering ingredients that were once the staple food and later forgotten – like wild herbs and vegetables. I realized that if in a country that is even colder than our own and with an even bare ground, we manage to prepare dishes that are admired by the whole world, it will be even more successful in Poland. Wojtek Amaro understood too.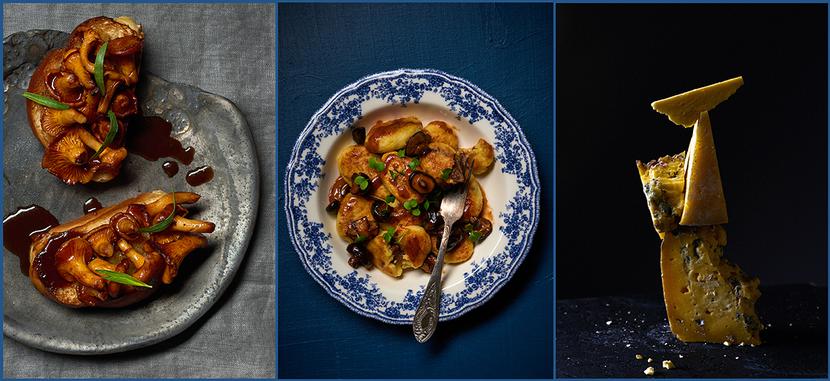 After returning from Copenhagen you found your way to his Atelier. Didn't want to stay in Noma or somewhere in the world with your own concept?
The longing for home was stronger. Poland may not be the easiest country to create on your own terms, but I've never wanted to open anything for myself in countries where everything about the kitchen has already been said. I didn't want to be one of the many. And Poland is a country where before the pandemic we had only two one-star restaurants – Atelier Amaro and Senses. That is why you can do a lot with us to show yourself to the world.
I knew that if I wanted to go back to Poland, Wojtek's Atelier was the only restaurant I wanted to work at. I spent three wonderful years there. There I strengthened both my style and culinary convictions. We only worked with Polish ingredients, often forgotten, such as hawthorn or meadowsweet. We walked through the forest and collected them. In our scheme was a mysterious F, meaning forest. On F days, part of the team traveled to the fields, forests and meadows to gather the ingredients needed to make the menu. Of course, these ingredients changed with the season. We also stocked up – for example we collected what was ripening at a certain point and processed it into plum jams, syrups, pickles, we dried and preserved it. The cuisine that the PRL had reduced to dumplings and stew was brought back to the world and brought to the highest level.
But in the end she chased you to the Masurian forest, where it cooks not for hundreds, but for several dozen people. What fascinated you about Wild Stories?
Masuria is a mine of the highest quality ingredients. An Eldorado for a cook and, surprisingly, a wasteland when it comes to gastronomy. And I got there because… before the pandemic, I got a proposal that turned our industry upside down and only accelerated my decision. The studio closed and I had to look for a new job. And I have been associated with Masuria since childhood, because my parents had a little paradise there. When I got an offer from Wild Stories and saw that they are surrounded on one side by a forest and on the other side by a lake, and that you can take advantage of their advantages, create a kitchen in harmony with nature, I understood that there is no better place for me.
Before I accepted the offer, I reached out to people who told me about the culinary tradition of Masuria and Warmia. I then thought that after the war, due to resettlement, it was the first organic fusion cuisine in Poland. The people who came here brought their recipes and customs with them. As a result, here is an unheard of mishmash: kartacze, sękacz, splatter. There are tons of influences.
In addition, Wild Stories gives me what I have been looking for for a long time: a balance between work and private life. Partly because they are not big. The facility is always exclusively rented out and can accommodate 10 people at a time. And we tailor the menu to their needs and dietary preferences. In the kitchen we use local ingredients. We smuggle in the gifts of the forest, including wild herbs, and vary the menu according to the seasons of the year. We process the harvest into preserves, syrups, silage and dried fruit to keep our guests happy even out of season. But we don't exaggerate, we don't torture people with our cooking. Sometimes we take the crown off and bake the chicken for kids. We are also very flexible, if someone wants breakfast at 1:00 PM, no problem. He wants a barbecue, we do. I want to have a crazy party, please.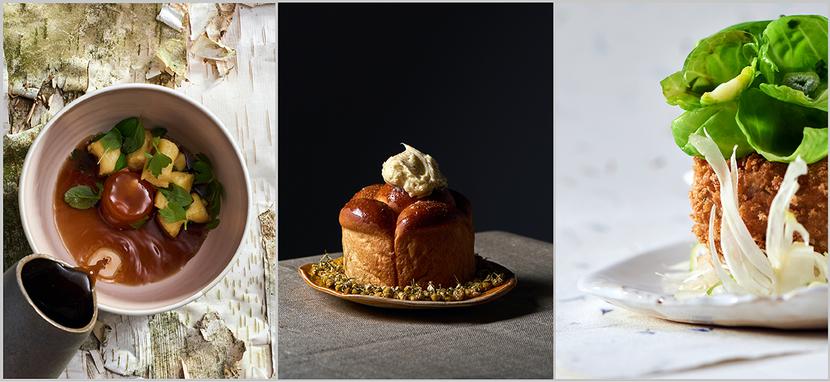 Spring has sprung, what are we going to eat in Wild Stories?
Nowaliki, fresh and light dishes. The plates will be colorful as the spring ingredients provide many colors. We offer dishes with asparagus, rhubarb, first edible flowers. Unusual additions, because I like to surprise with some herbal oil, fir salt, pine-based drink, unusual prosecco.
Fruit dominate in the summer, mushrooms and tomatoes in the fall and root vegetables in the winter. Of course we are inspired by the kitchen of Warmia and Mazury.
Do the cuisines of these regions differ from each other?
In the autumn the cookbook Wild Stories will be published, in which we offer 80 recipes for dishes from Warmian and Masuria.
These cuisines have many influences from the east and west, and even from the north. But they are different. Warmia was richer because it had bishops. That's why her recipes contain saffron, cardamom, lots of dried fruit and game.
Masuria was rather poor, so there are more flour or potato dishes here. One of the local specialties is potato chops, although potatoes have not been popular here for years. It appeared after the First World War. Formerly, Jerusalem squash and Jerusalem artichoke reigned in Masuria. Plus lots of spices. That's why one of the most surprising dishes we serve at tasting dinners is nettle cabbage soup. It was the first spring vegetable soup served in Masuria in early spring. It was associated with life, for the granaries were already empty and the first herb to emerge from under the snow was nettle. The soup contains as much umami as ramen.
But Masuria is also fish, hence many recipes for serving them. One of these is fish soup, but based on young bark and birch leaves, which give a slightly spicy aftertaste. I got the recipe from a local fisherman on the pier. We present it in Wild Stories. Birch sap, as in the old recipes, is often used in the spring, instead of adding water to the dishes. It is a great carrier of flavors.
You have revealed that you are serving nettle cabbage soup for the tasting dinner. What else?
Of course it depends on the season. Such a dinner should be a bit of a spectacle. It includes cheeses from our neighbors at the Frontier ranch, regional lamb, fish, Antonius caviar from the world's second largest producer and our neighbor. After that, the grape snails, once a regional speciality, were now mainly shipped to France. We serve noodles with snails and wild garlic, because it's the season for them, or dumplings filled with snails, because it's also a very Masurian dish.
We sweeten desserts with honey, also because of tradition. Honey was always available in Masuria, and sugar appeared late and was very expensive, so almost unused. Of course our menu consists of old recipes with a modern twist, just like Atelier Amaro.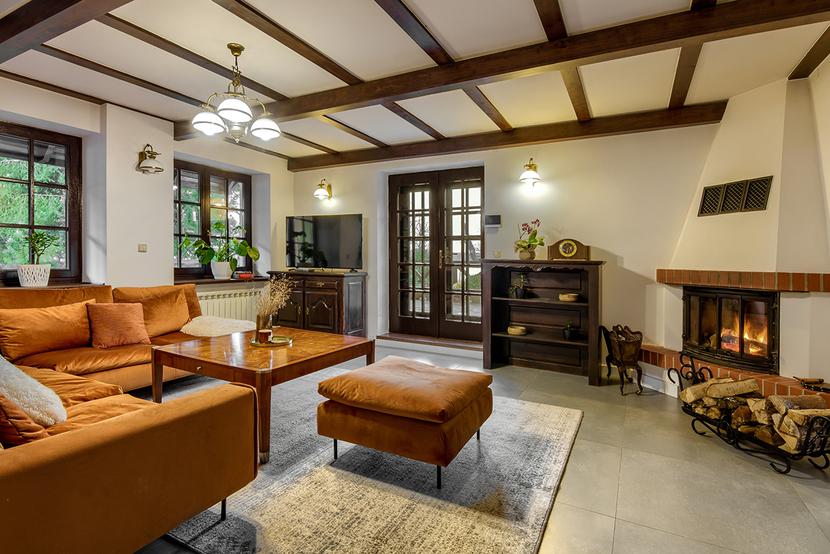 And why can your menu only be tasted by guests of Wild Stories? You don't let outsiders in.
This is our philosophy. We wanted to offer our guests maximum comfort. Although, who knows, maybe one day the Wild Stories will evolve into a different concept.
If you have found your paradise on earth, what else does Ewa Michalska dream of, the chef? Maybe some stars?
I focus on Wild Stories because I believe they can become an important point on the gastronomic map of Poland. Although probably the Michelin guide will open for them. On the other hand, many eminent chefs viewed stars as handcuffs and gave them up because they impose many restrictions – for example, if you have stars, you are not serving the best organic chicken made, because it is chicken. So I don't dream about stars. I dream of returning guests, these are my stars.
I always emphasize that in Wild Stories I got success on a tray and try not to spoil it.
Interviewed by Beata Tomaszkiewicz