All-inclusive holidays are one of the most popular options among Poland. Many of us decide to rest in Turkey in this way. Here, tourists are attracted by affordable prices, a guarantee of good weather and an exotic climate. A year ago I did not like this form of recreation. However, I decided to give her a second chance, but instead of a three-star hotel, I opted for a five-star hotel.
A little luxury already on board the plane
When I think of an all-inclusive vacation, I always see crowds of tourists with a crowd of screaming children, a fight for sunbeds by the pool and beach, as well as meals that are almost under the nose but not the tastiest. It all worked out in the case of cheap holidays in Turkey, which I was on a year ago.
At Corendon Playa Hotel I encountered a denial of all the above points. It was already fun on the plane, when the staff brought me the meal I ordered earlier. A plate of fresh cheeses and fruit was a pleasant addition to the 3-hour flight to Antalya, and a jar of honey and strawberry jam gave me a taste of Turkey on board.
Best thing that happened to me after less than an hour transfer. Already at the airport I was greeted by a smiling guide and at the hotel, from the first to the last day, the staff did everything they could to make my holiday as pleasant as possible. Sometimes a language barrier got in the way (not all staff are fluent in English). However, where words were lacking, gestures and associations helped, which were always accompanied by the commitment and friendliness of the hotel staff.
All inclusive in Turkey. At Corendon Playa Hotel I forgot my worries for the first time in months
The Corendon Playa Hotel is a 5-star hotel located near the tourist town of Kemer. Although it was packed during my stay, nowhere did I feel like there were so many people. I always found free sunbeds on the beach and by the pool. I didn't feel crowded at regular meals or at evening events that lasted from 10pm to midnight.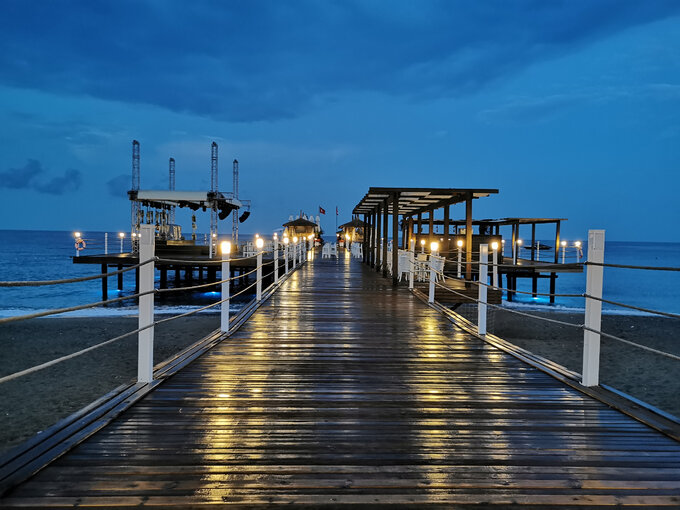 The hotel offers many animations for children, as well as sports activities for adults. I came here not to exercise, however, but to relax, and this was helped by relaxing in cabanas placed on the pier away from the rest of the vacationers. In this place it was just me, the sound of the sea, nature and tranquility. This is what I dreamed of when I went on an all inclusive vacation. For four days I could be alone with my own thoughts, and my only concern was not to gain weight as I reached for more delicacies in the cafeteria or in the fabulous restaurant la Carte.
The spacious rooms are also a big advantage of the hotel. Subdued colors allow you to relax, as well as not distract from the beautiful views we have right outside the window – the beautiful blue and turquoise of the Mediterranean or the landscape of the Taurus Mountains, which almost meets the sea here.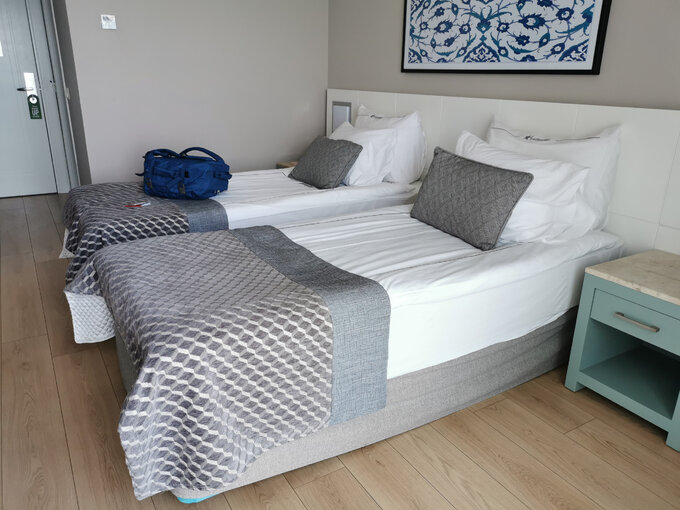 A gastronomic experience tailored to a top restaurant
"Through the stomach to the heart" is a Polish proverb and they effectively prove it at the Corendon Playa Hotel. Tourists can take advantage of the main restaurant, where the choice for every meal is so vast that it is not known what to choose. In the ultra all-inclusive offer, you can also order meals from the Food Court, which are even delivered to our beach cabana.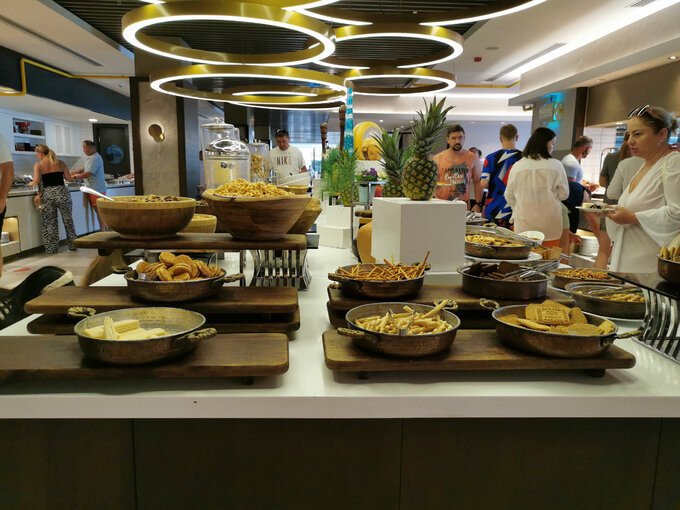 A visit to the la Carte restaurant is also a must when staying at this hotel. Here we will try real Turkish appetizers called mezze, as well as traditional dishes. I have no hesitation in recommending fish, lamb, delicious prawns and a great risotto. Delicious meals are prepared here with the highest quality ingredients and the service ensures that every moment in the restaurant is perfect. The quality of meals and service is personally taken care of by the restaurant chef, who in conversation with us made it clear that he is happiest when he pleases the guests.
Turkish all inclusive was what I needed?
I only spent four days on a Turkish vacation, but when I came back I felt like I was gone for at least a week. Even such a "reset" for several days allows you to distance yourself from everyday problems and forget about problems.
Gallery:
All-inclusive holidays in Turkey, that's a perfect holiday
Away from the hustle and bustle of a big city, with the sun in the sky and the sound of the waves outside the window, I didn't need a trip to the Maldives or Mexico to rest as much as it hadn't been possible for months. Turkey, with its culture, as well as its proximity to the mountains and the sea, is an ideal place for summer recreation, not only for lovers of sunbathing, but also for those who love trekking. However, when choosing a holiday in Turkey, it is important to find the right place for it. I certainly found one.
Also read:
Vacation in two weeks. We know how much the Poles will spend