The Gdańsk "Ja Też" Foundation is implementing an innovative project in Rumia called "I am for you, and you are for me". Held at primary school no. Karol Wojtyła, the meetings are for children with Down syndrome and their friends. The purpose of these free lessons is to counteract the effects of pandemic isolation.
† Two years of the pandemic caused the children to drift more and more apart. This situation involved even more severe children with Down syndrome and their relationships with groups of normative children in their classes. Kids with the team don't talk freely on the phone or Messenger, so they didn't have room to keep in touch with their peers. Two years for 11-, 12- and 13-year-old children is a lot. This is the most important time to become a youngster – underlined Masgorzata Bulczak, creator of the project and president of the "Ja Też" Foundation. † When a COVID intervention project appeared in the Norwegian funds, we knew it was a direction of aid that was aimed precisely at our classes. We wanted to create a space for them to exchange emotions, collaborate, rediscover each other, without haste and emphasis on catching up. In addition, our project for normative children creates a space to regain confidence in themselves, in relationships, that the world is still open to them and that they can just dream and change reality. – he convinces.
The project has been carried out since January this year in four classes based on the "Gdańsk Model of Children's Education". A total of 85 students participate in the project, including 25 from Rumia. Classes here take place at Primary School No. Karol Wojtyła and rely on unusual integration through art.
† We enter the school and see a group of children, each carving a snowman. All snowmen are more or less the same. They consist of three white circles and a red triangle. The more even the snowman, the higher the rating. However, not all children can cut equally. And there are those who prefer the snowman to be orange and consist of four squares. This is what our project is about – explains Dorota Bielska, leading with You-Art. † We allow children freedom of creativity, lack of clarity, madness and play. We are not looking for evenly cut circles. We enjoy every joyful moment of creation, we love the angular drawings of purple trees with eyes. We love the robot dogs, the fly kings, the sweet worlds where the 7 Up'a rivers flow. We also love the sad and painful stories that need to be told, because these children in this school – and for us young artists – have the need and the right to talk about difficult things too. The space of art is freedom that liberates from blockages and sadness. Heals, connects and sensitizes – he makes clear.
† The design is innovative in many ways, but most importantly, it stimulates children's creativity by developing a natural need to create. What we do in the classroom is not influenced by what should and should be, but by how the children perceive the world around them, describing it through their stories that arise during the lessons. This is not a story that adults tell them. They create the heroes and the world around them, describing their needs and fantasies, showing that the good wins, although it is not easy at all, but no one has to tell them about it. We listen to make room for speech. We work with children, not children with disabilities – he adds Jaroslaw Rebelinskicleading from You-Art.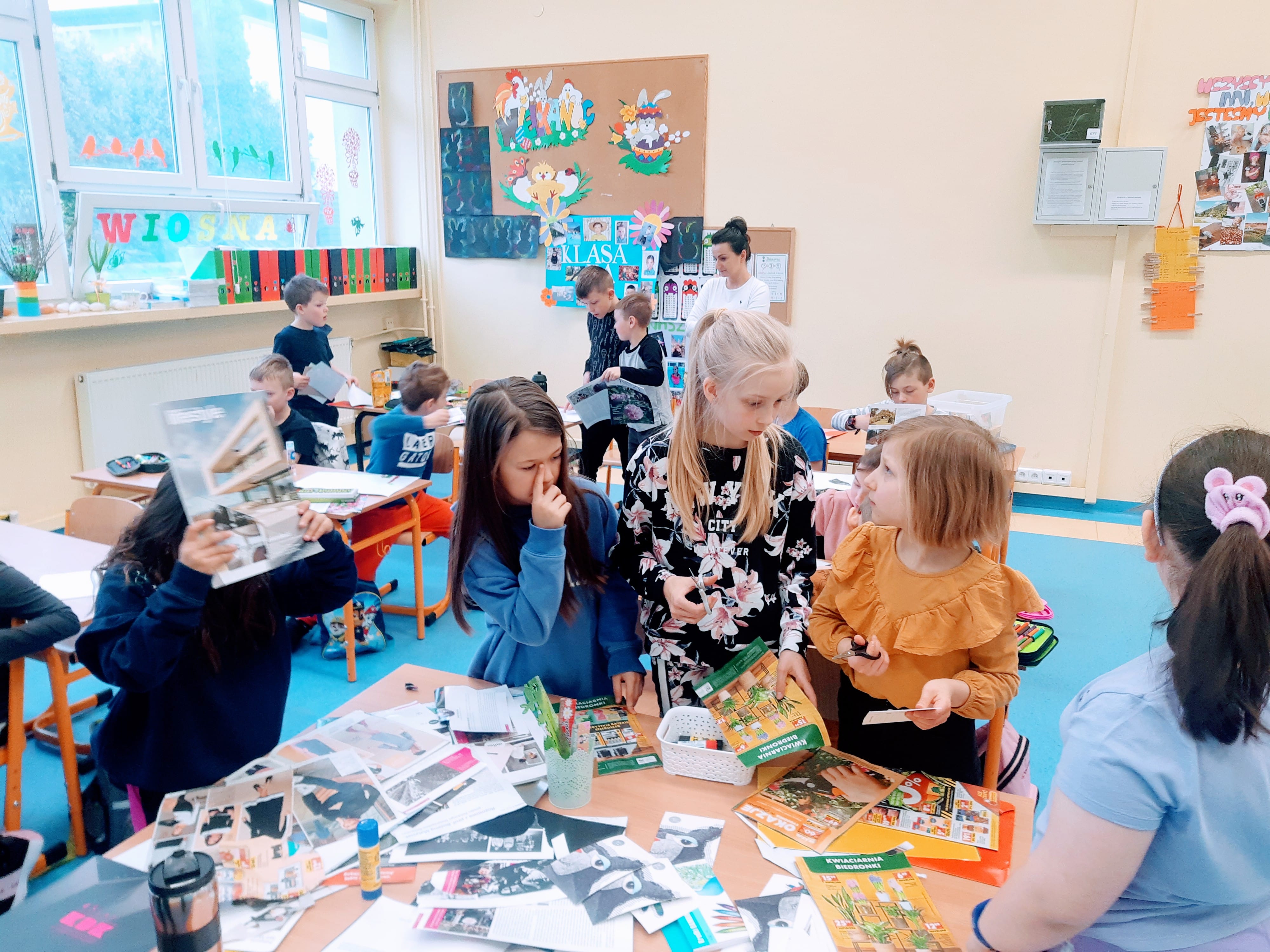 The project will conclude with a grand finale, scheduled for June 22 at Olivia Business Center.
† Currently it is not possible to participate in the project, but we want to implement further editions. These encounters give children a space that is sorely lacking. A space to dream, to strengthen ties, to open up to other people. We will want to return to its implementation as soon as we manage to raise funds – summarizes Małgorzata Bulczak, President of the "Ja Też" Foundation.
† The workshops take place at our school, in group 2b. During the activities carried out under the project, children are very involved, learning from each other and deepening their knowledge about their interests, hobbies and habits. This in turn causes them to get closer and closer to each other – judges Liliana King, director of primary school No. 7 in Rumia. † This project gives us the opportunity to show how wonderful children can work together, how they help each other and how they take care of those who are having a harder time. When we see how great they are working together on different tasks, we discover together with the teachers that the project is really creative and stimulates the imagination of children. I sincerely hope that it will be possible to continue this at our school – underlined.