To Sweden: what to pack?
Do you like to travel? Visit the wonderful Scandinavian country to feel the unique atmosphere. Make your plans come true and decide to go to Sweden. What do you take with you on such an expedition? First of all, think about the necessary documents, the right amount of cash and the most necessary things. Check out what to remember when planning a trip to another country so you don't have to worry about anything during your vacation.
To Sweden: the necessary documents
Are you planning a trip to Sweden? It is worth preparing the necessary documents in advance, so check what you need to enter the Scandinavian country. You should know that a Polish passport, temporary passport or ID card is required to cross the border. Documents must be valid at the time of crossing the border. A visa is not required in Sweden, because this country, like Poland, belongs to the Schengen area and therefore has a visa-free regime. Don't forget the airline tickets and driver's license.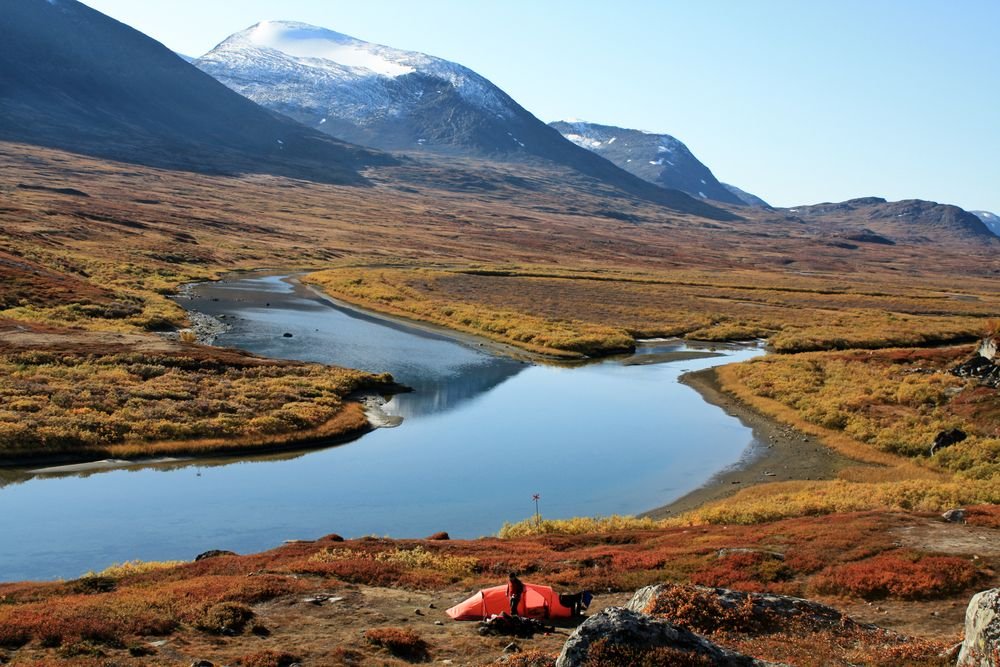 The Royal Route – Kungsleden in Sweden Lapland / Photo: Shutterstock The Royal Route – Kungsleden in Sweden Lapland / Photo: Shutterstock
You should also think of health insurance, so think of the European Health Insurance Card (EHIC), and preferably take out a travel policy. If you travel with your pet, do not forget the vaccination booklet and the rabies vaccination certificate from your vet. The pet must have a pet passport and a microchip.
To Sweden: how much cash per week?
Are you planning a trip to Sweden? How much cash should you bring per week? Please note that Swedish crowns are valid in Sweden and payments in Euros are usually only accepted in tourist areas and some restaurants. Prices for hotel stays in Sweden start from about 45 euros per night (315 euros per week).
A meal in a cheap restaurant costs around SEK 110 (€10.42), while a three-course meal for three in a mid-range restaurant costs around SEK 800 (€75.79).
Sweden Umea / shutterstock Sweden Umea / shutterstock
List of things to go to Sweden
The list of things for a trip to Sweden should be prepared well in advance. This way you avoid stressful situations and you can be sure that you haven't forgotten anything. What do you take with you when you travel to this Scandinavian country? Check out what the list of the most necessary things might look like:
identity card,
passport,
EHIC and travel insurance,
tickets,
drivers license,
confirmation of accommodation reservation,
photocopies of documents,
credit/debit card,
cash (Swedish krona),
guides and maps,
phone, charger, power bank can also be useful,
a flashlight,
quick dry towel,
Sunglasses,
basic items for personal hygiene,
cosmetics,
the right amount of linen sets,
plasters, bandages and basic medication (painkillers, antidiarrhea and antipyretics),
camera and extra memory card,
clothes,
headgear,
warm clothes and rain gear,
pajamas,
comfortable footwear,
spacious backpack.
Going to Sweden: necessary things
Prepare for a trip to Sweden. You must purchase the necessary items in advance. The same also applies to documents that will help you when crossing the border, but also on the spot. Remember to make a photocopy of all important documents and keep them in a different place from the originals. Don't take things you don't need with you when you travel. Also, limit yourself with the amount of clothing to save space and not to wear things that you don't have time to put on anyway. Before you leave, make a list of what to take with you and check that you don't miss anything. This will save you stress and avoid unpleasant situations – it is better to spend some time making a list to make sure that the trip will be really successful.
See also: North America's longest river: Mackenzie or Mississippi?