Worthy of poetic descriptions, inspired by the fifties and embroidered with symbols of great feelings. Looking for romantic dresses for the summer, we looked at the range of retail chains, smaller and larger brands and designers. Below we present the projects that we will regret for a long time to come.
Reformation: The heart is not a servant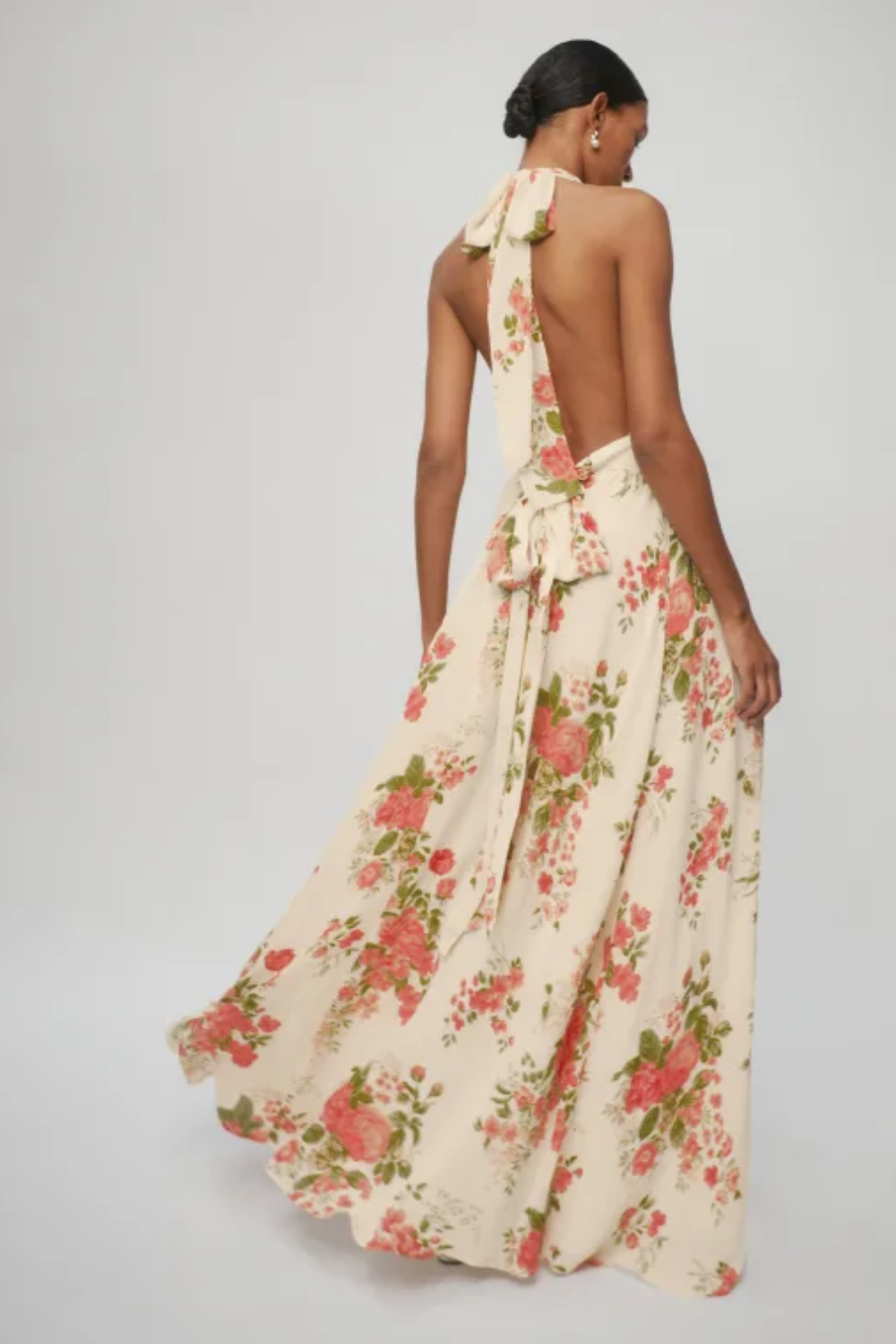 "The day, I say it wrong, the night we live is filled to the brim with romance with the power of a thousand Byrons," wrote Witold Gombrowicz in "Dziennik 1953-1958". What if you were looking for a dress of comparable strength? This summer, the Reformation model, painted in crimson pink, will definitely be it. It has a maxi length that slims the silhouette, topped off with an effective binding, halter neckline and a slit that exposes the leg. It will make any fashion lover's heart beat.
Significantly Other: Five hours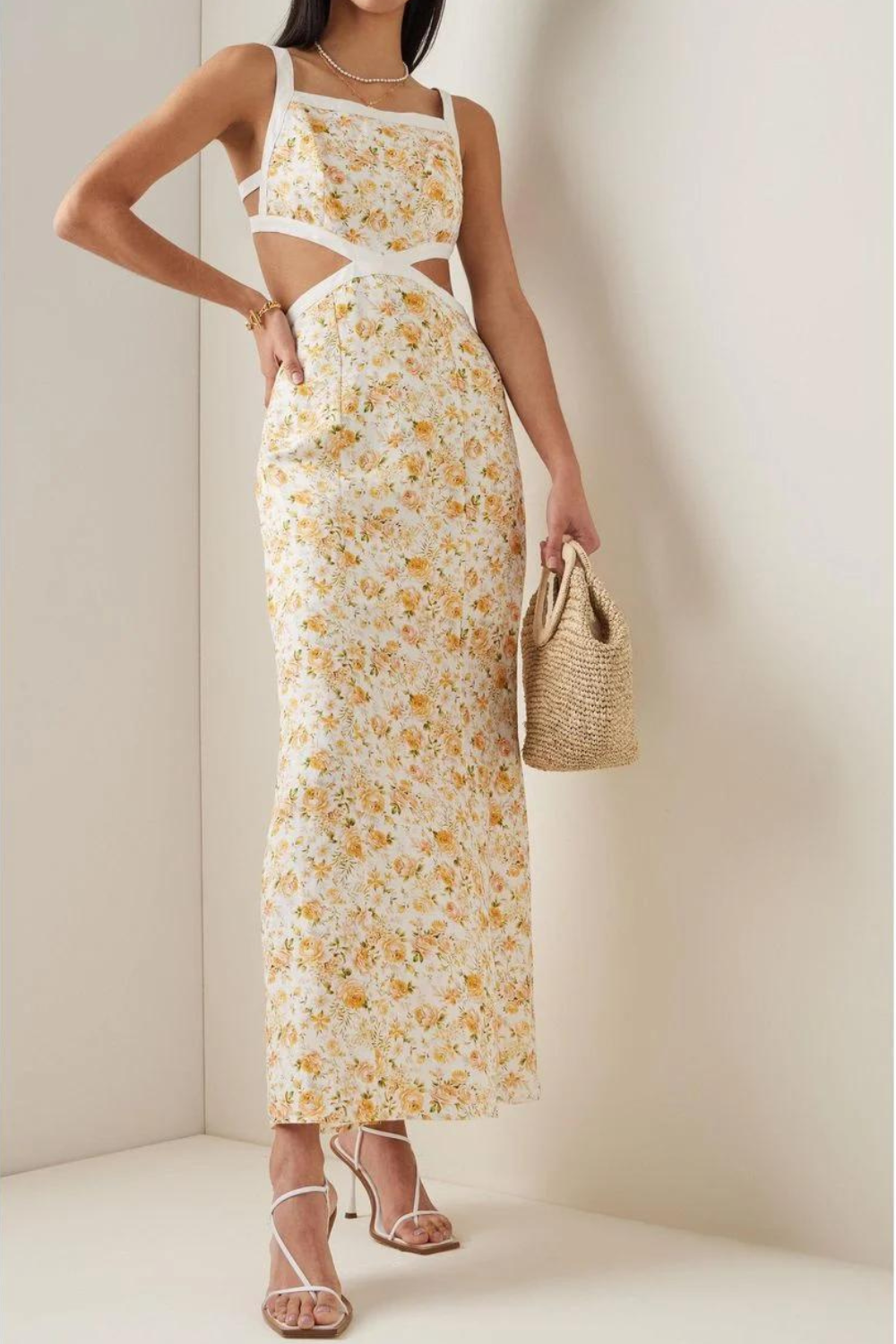 They were glorified by medieval troubadours. The ancients considered it an attribute of Aphrodite, and Sappho called the flower queens. In the latter form, roses also appear on the figure-hugging Significant Other dress, topped off with contrasting shoulder straps and sensuous waist cuts. And since tea flowers symbolize eternity, rest assured that it is a creation, not just for one season.
Jonathan Simkhai: Blue Almonds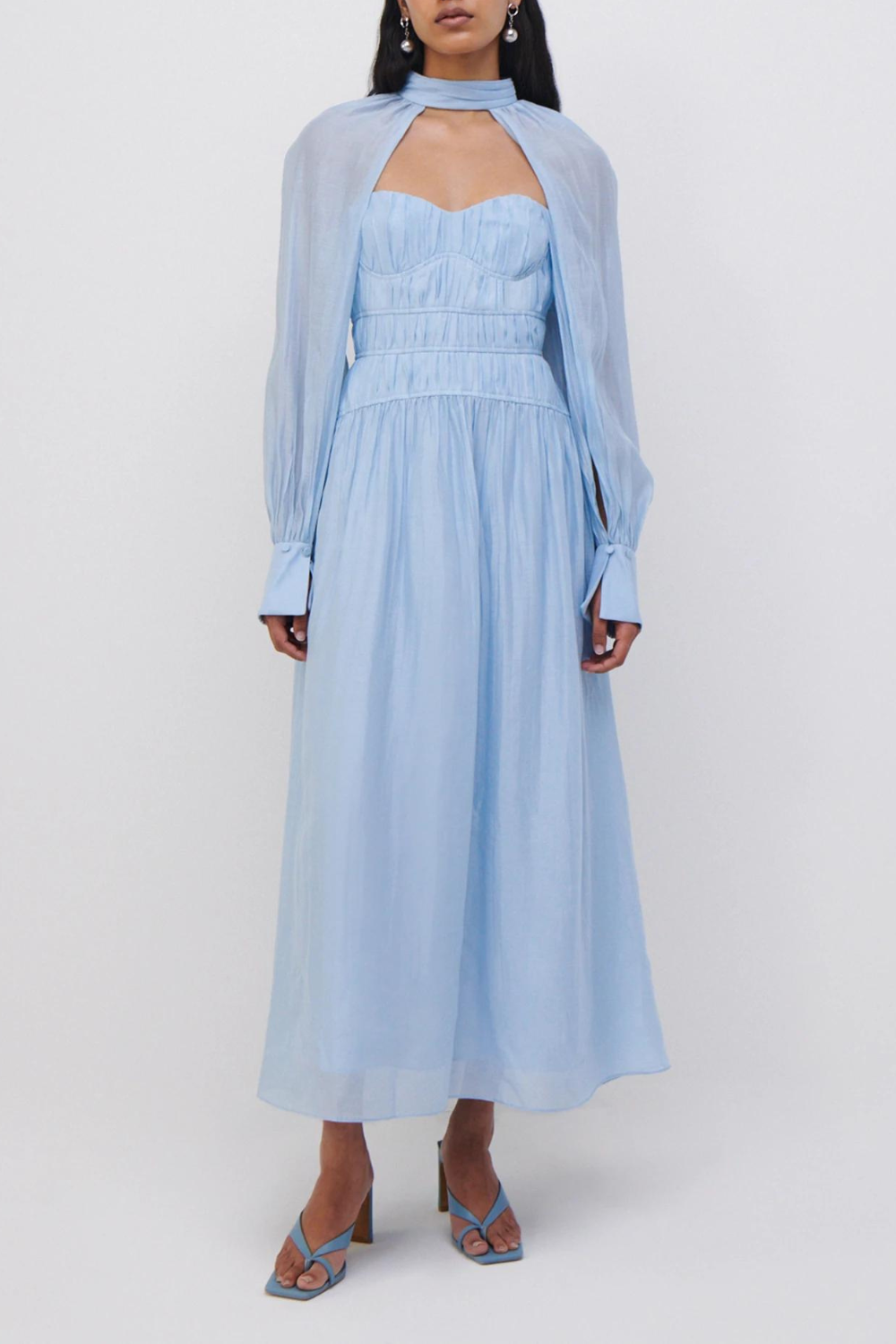 Dress for those who, like Bella from Małgorzata Musierowicz' "Daughter of Robrojka", "are not convinced by poetry, all this romantic elation and metaphors." Although Jonathan Simkhai's project appears in an almost poetic blue, it is far from heavenly. The girlish A-line hem is balanced by a predatory ruffled poplin corset, while the puff sleeves have an avant-garde neckline. The further pleasure in the romantic deconstruction lies with the accessories. Style it with sneakers like from the early millennia or leather mussels.
Cult Gaia: Indian Summer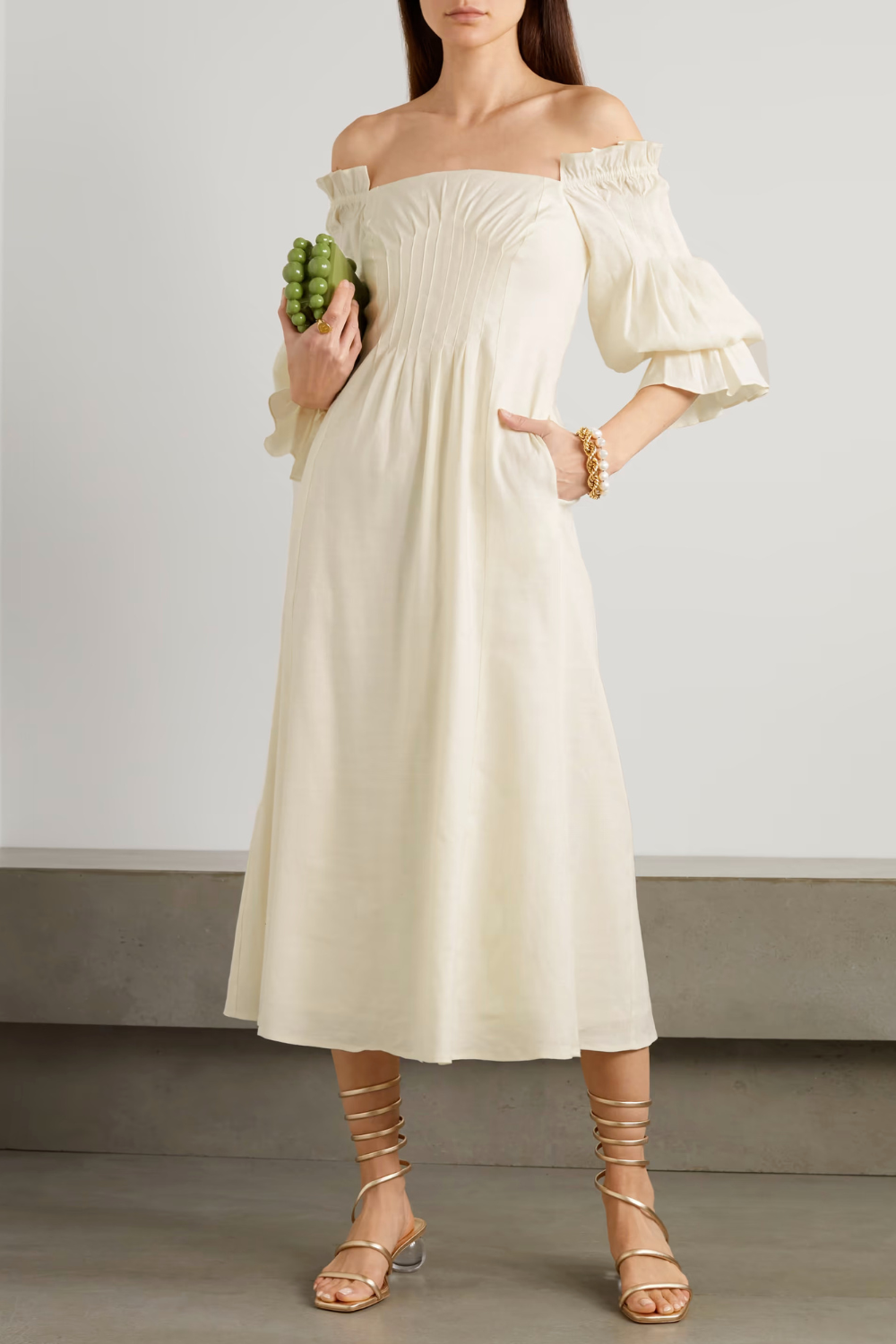 The American brand Cult Gaia started to conquer the market with accessories, became famous for clothes with cutouts and stole our hearts with an Ida dress made of linen in the shade of vanilla ice cream. It has subtle ruffles on the corset, a flared skirt and Elizabethan sleeves. Everything to get on the shopping list of the most stylish romantics. Perfect for a date, meeting with friends or a solo evening.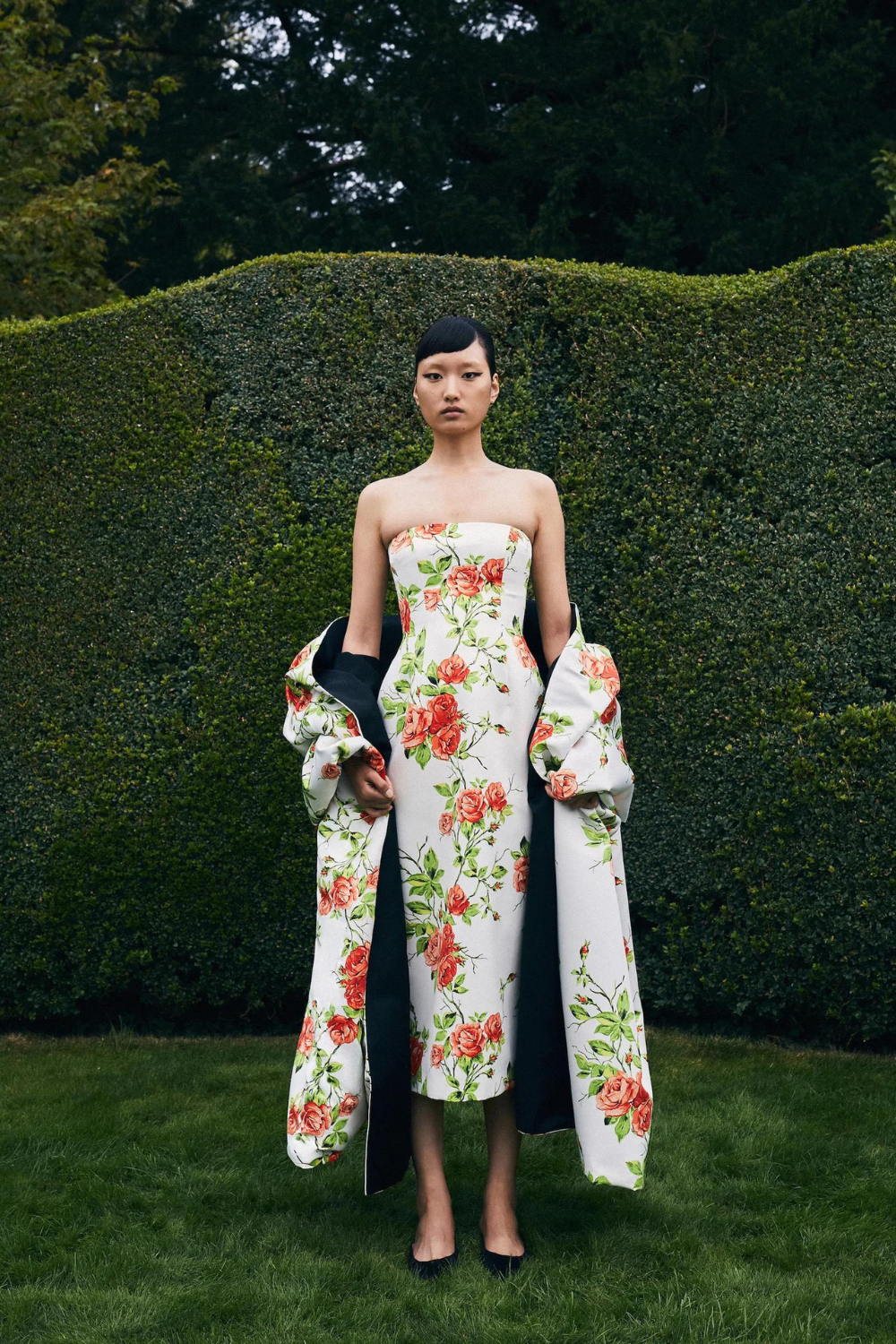 Emilia Wickstead: Ruby Fever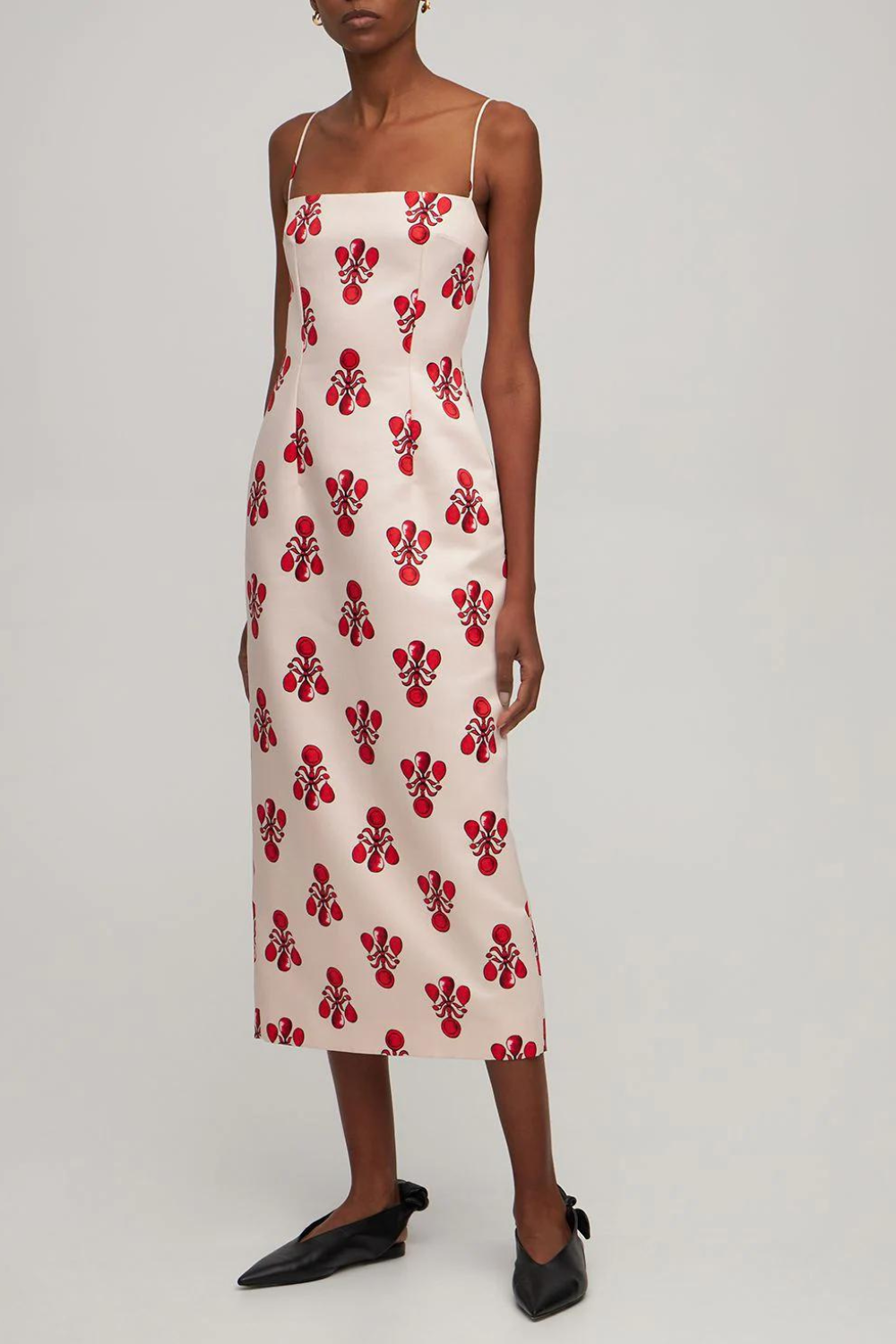 Chinese nobles decorated their armor with rubies. Burmese warriors implanted them in the body, and Renaissance people sewed them into lace ruffles. To always carry a symbol of wealth, success and love with you today, you don't have to go to extremes right away. All you have to do is buy a satin Emilia Wickstead dress with ruby ​​medallions. We can't guarantee if it will bring good luck, but we give our word it will have an effect Wow†
Rhode: Dizziness of the Marigold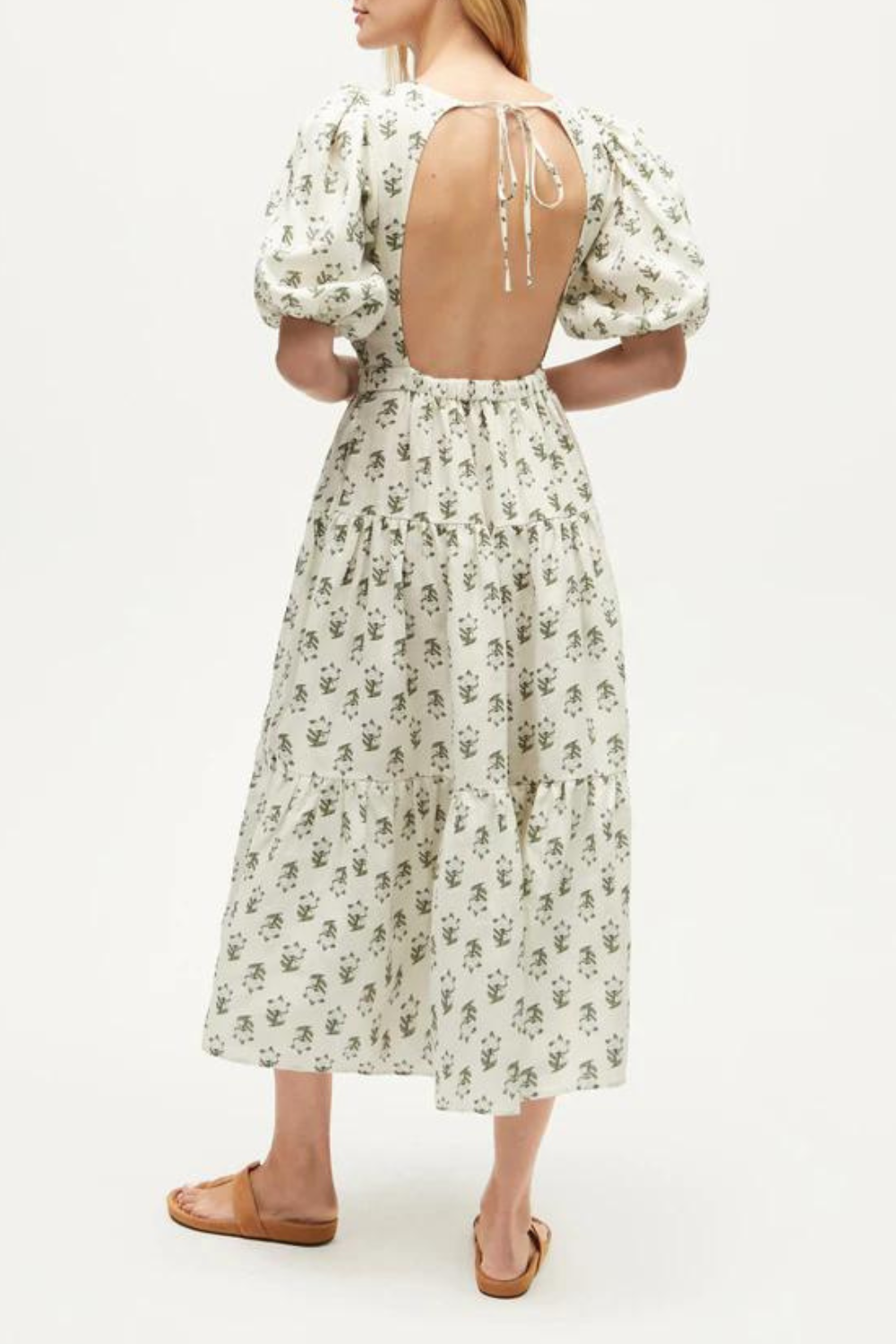 The Y2K flow is gaining momentum. The style of the best jeans is hot on his heels. The flamboyance of the disco era of the 80s returns and the miniskirts that are popular in swinging London. It is therefore only a matter of time for designers to rediscover the stylish 50s. No one said we had to wait for that. You can catch up. Looking for references to the silhouette that was popular in the mid-twentieth century (flared skirt and slim waist), be sure to check out Rhode boutiques. There you will find a Myryam linen dress embroidered with marigold buds. And since these flowers symbolize a successful start, the model will be a great starting point to complete your 50s wardrobe.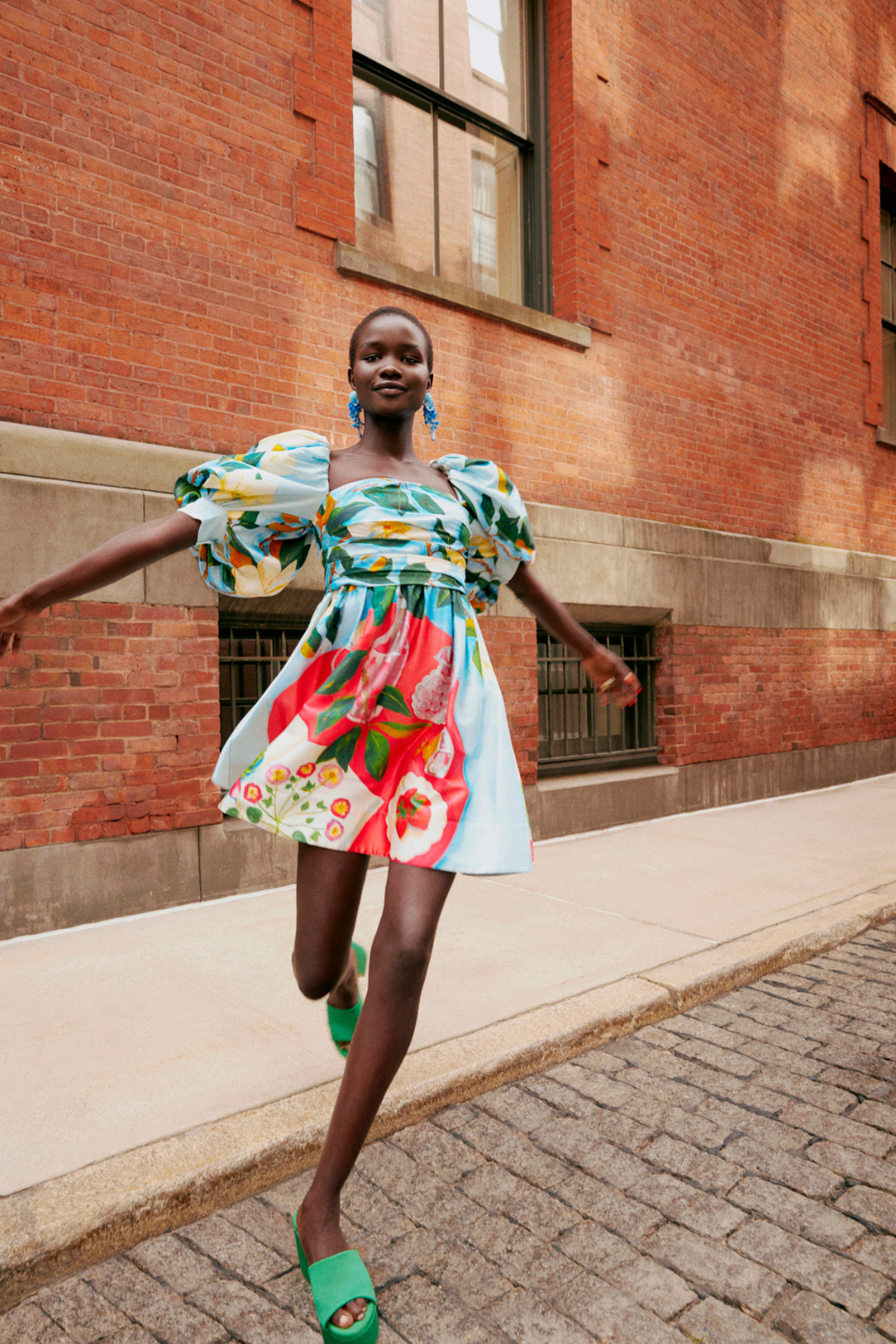 Zara: French kiss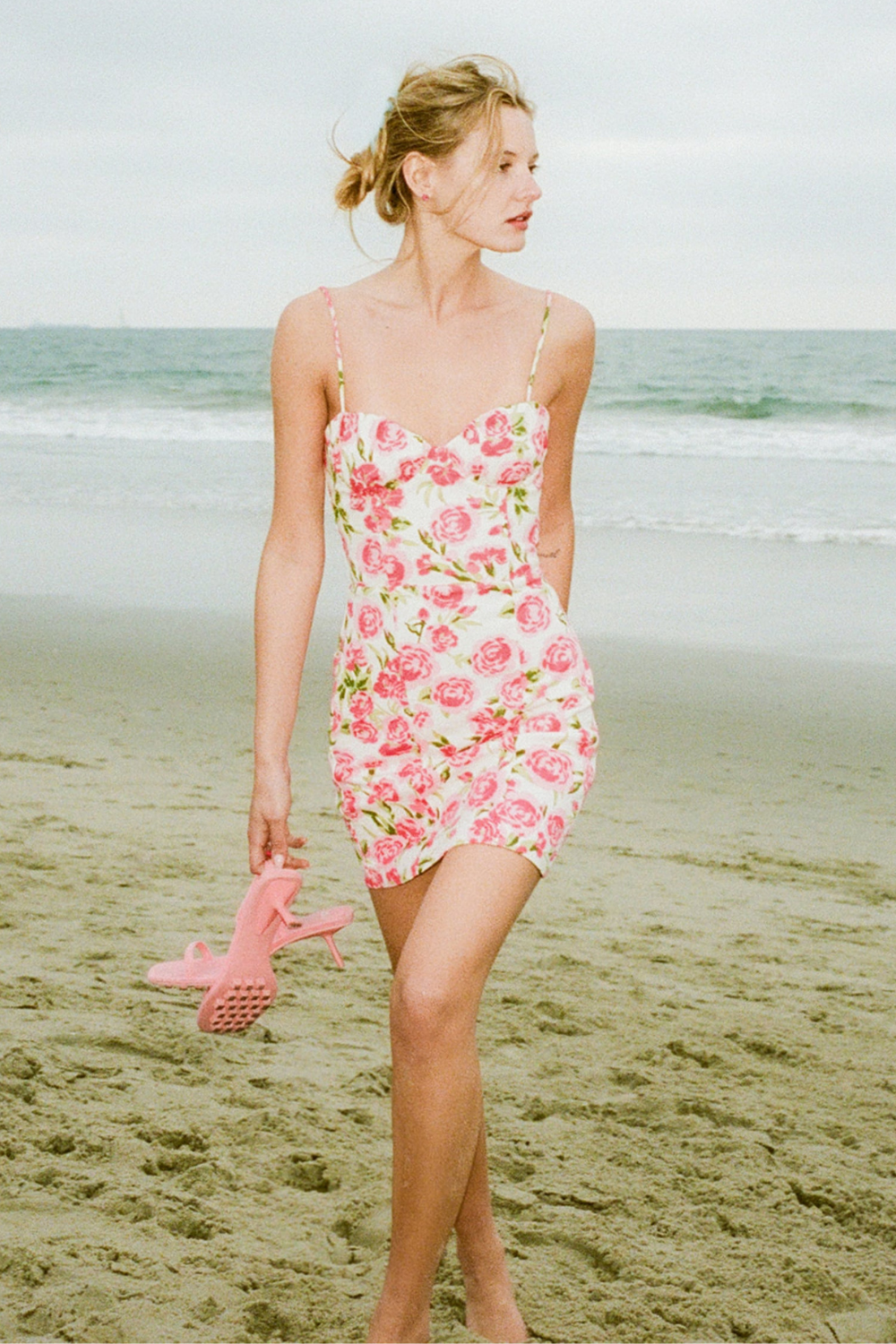 Heart-shaped neckline and spaghetti straps. Corset top, mini length, flowing cut and fabric painted with flowers in candy pink. The Zara dress is pure romance. It's up to you whether you interpret it sweet, salty or spicy with a pinch of pepper.
COS: In love with New York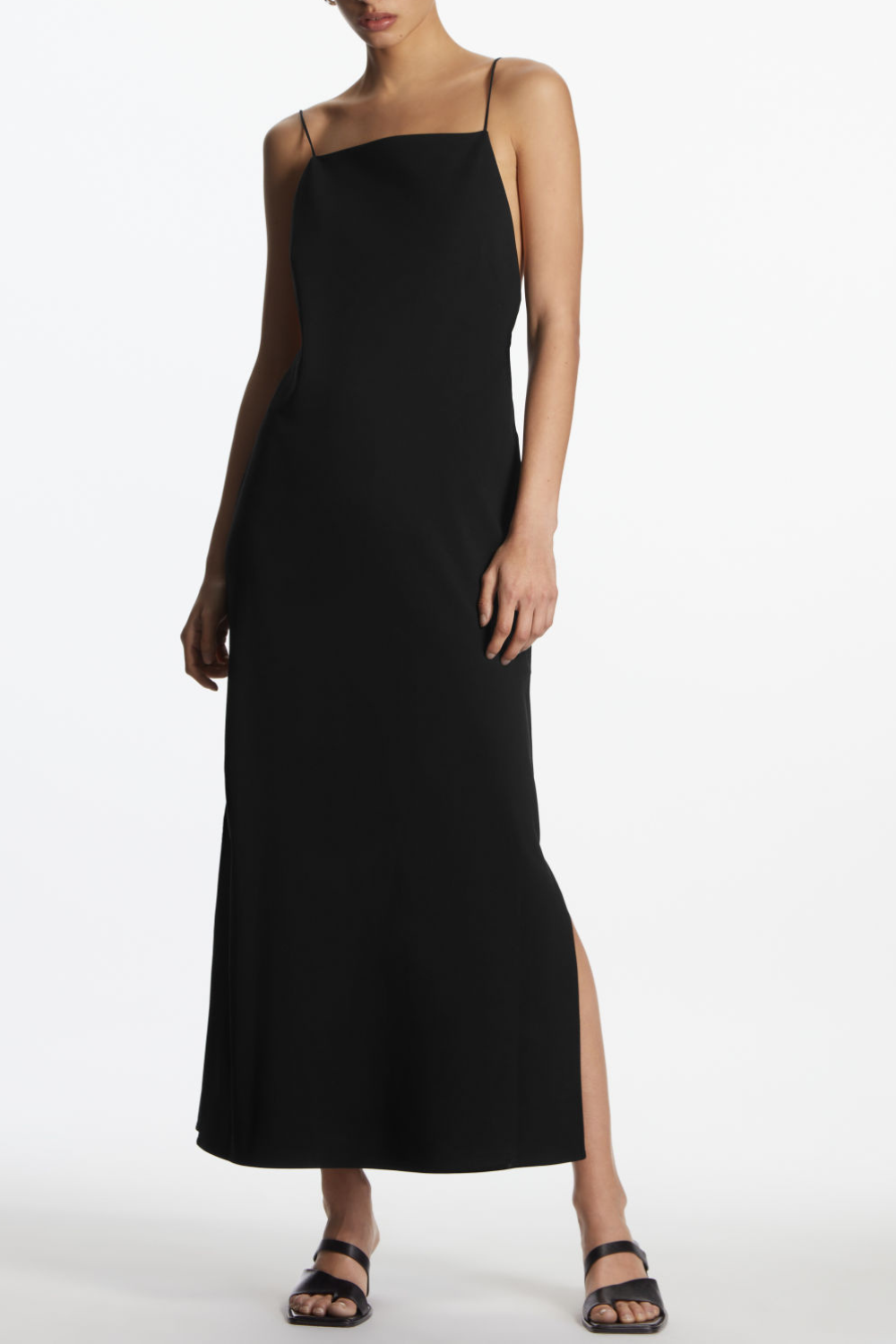 The main subject of the selection does not have to be taken literally, melting in puffs, flowers, tulle or pink. However, you can also find pop culture inspiration such as "Breakfast at Tiffany's", which is considered one of the most romantic and stylish movies of all time. You don't have to look far for references. This summer you will find a modernized version of the iconic little black dress at COS. Like the cinema original, the model features an ankle length, a square neckline and a cutout that reveals the back. And most importantly, it gives a glimpse into the life of Holly Golightly. After seeing the production, who wouldn't want to take a nap in a sofa bath at least once, hide the phone in a suitcase for peace of mind, and heal their grief with a trip to Tiffany?