When the weather starts to spoil us, we decide to go on excursions more and more. Whether it's a two-day camping trip or a longer trip to another country, let's take only the things we're definitely going to use. This is especially true for cosmetics. LUSH's unpackaged products are the perfect solution for those who appreciate convenience and want to avoid litter while traveling.
Shampoo, shower gel, body lotion and a tube of toothpaste – these are just some of the basic products we should take with us on a trip. Apart from the fact that they take up a lot of space in a backpack or suitcase, we often only fly with hand luggage. Then we have a limitation of liquid products. Whether you are going on a short or a longer trip, LUSH cosmetics are perfect for travel.
A half-used bottle often ends up in the hotel bin to make more room for clothes and souvenirs, and the pasta remains in the sink. Remember that a travel toiletry bag does not have to be an unnecessary ballast and waste generator. A whopping 66% of LUSH products are NAKED, ie naked, naked. Their compact consistency allows you to buy them without unnecessary packaging. This way you contribute to reducing the amount of waste, which is what our planet needs most!
Travel essentials
Sleepy soap provides relaxation and calm, even during a short shower. For those who also need extra care while traveling, the Buffy Ankle Scrub is perfect. Ground rice, almonds and aduki grains remove dead skin cells, while the addition of a moisturizing blend of lavender oil, cocoa butter and shea butter keeps it wonderfully soft. It is worth completing the ritual with Charity Pot body lotion. 100% of the value of this unique product (less taxes) is donated to small local organizations whose values ​​are consistent with LUSH's environmental, animal welfare and human rights ethics. You can also do something good for the world when you travel!
Take care of your hair – handy and without packaging!
LUSH sold a total of more than 57.6 million shampoos and "saved" the environment 167.5 million plastic bottles. One shampoo shampoo is enough for more than 80 washes – the same as three bottles of regular shampoo (250 ml). Naked LUSH products not only take care of our planet, but also ensure that you can easily take care of your hair in all circumstances! Replace the shampoo in the plastic bottle with the Seanik Bar, which contains seaweed, sea salt and lemon. It gives your hair a beautiful shine and volume. The fragrance will lift your spirits and give you a feeling of freshness. Big is a wonderful ankle conditioner that gives the effect of hair straight from the beach. These two babies will save a lot of space in the suitcase, and the planet – unnecessary clutter.
See also: This conditioner is a miracle for blond hair from Rossmann. Only use it once and the yellow color will fade!
Handy SPA
Taking care of your facial skin on the go is not an easy task. Especially if we also consider the good for the environment. Instead of disposable cotton pads, choose a 7 to 3 biodegradable cleaning pad that you can reuse over and over again. Don't forget the other diced products. Sleepy Face body lotion cleanses and soothes the skin, and Full of Grace oil will moisturize it wonderfully.
Hygiene and care
Don't forget deodorant and oral hygiene when packing for your trip! Treat Aromaco like a roll-on deodorant, only without extra packaging. Just rub it under clean, dry armpits and it's done. And instead of a tube of toothpaste and a bottle of mouthwash, put a few Boom! tablets in your backpack. and Sing!. They provide a bleaching effect and fresh breath.
All LUSH products without packaging can be packed in one of the handy packaging and secured during the trip! Pick the perfect shapes for your needs and the right amount and go!
Source: press material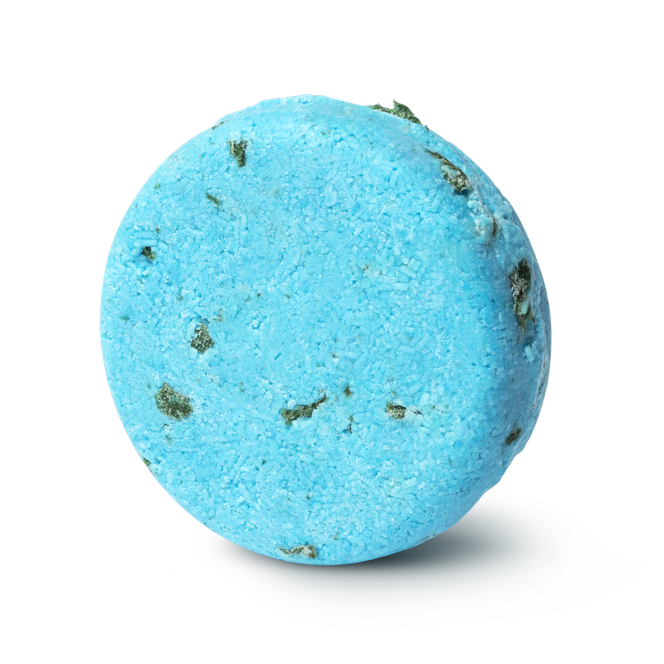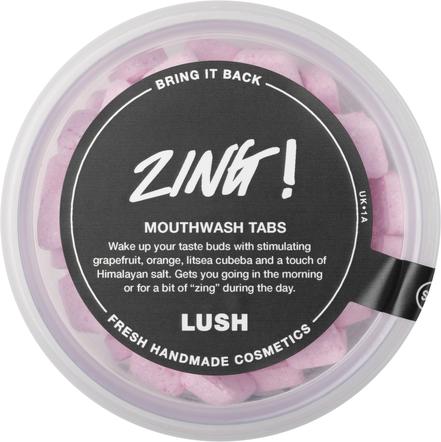 Opening of the exhibition "Child, also a man. And a Radomian."