The spring-summer 2022 fashion season promises to be very exciting! The trends from the shows clearly indicate that this season will include strong colours, modern floral patterns, animal prints and delicate fabrics flowing around the silhouette. The wealth of trends means that each of us will find fashionable styles for himself – minimalist, dopamine dressing or original patterns. The stylist will select for you the most fashionable trends of the spring-summer 2022 season, which are worth having in your wardrobe!
1. Strong colors in the dopamine dressing trend
Dopamine dressing is a trend that aims to boost your mood with an energetic mix of colors. It is well known that any saturated, energetic color has a positive effect on us. Stylish styling Dopamine dressing is a great way for an ultra-fashionable casual look every day, as well as a summer take on office elegance – if your workplace doesn't have a strict dress code. A colorful blazer, shirt with collar or elegant high heels are a nice alternative to classics in neutral colours.
To create a summery outfit in this trend, it is enough to choose two strong colors from the palette of cool or warm tones, for example green and blue or pink and red† Which clothing styles should you choose? Naturally classicthat will balance strong colors and ensure that the everyday look is still elegant. Shirt dresses, trousers, cardigans, elegant pumps with a small heel and shopper bags will be perfect. If you start your fashion adventure with strong colors, it's worth choosing one style element in an effective color – it will redefine your casual look as "dopamine".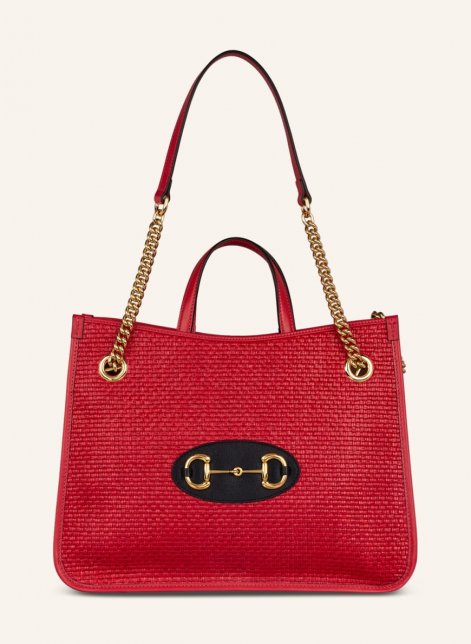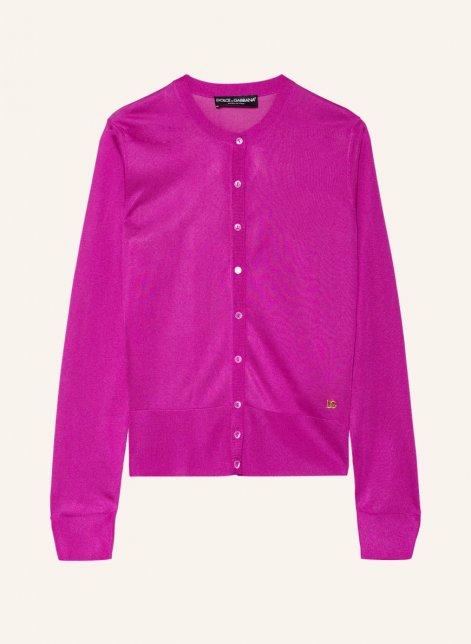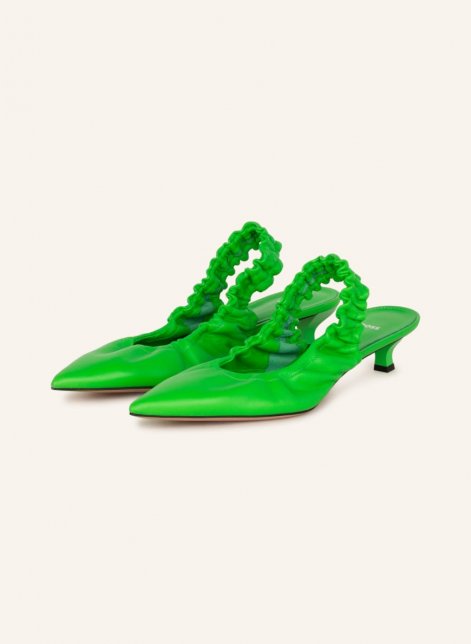 2. Modern Floral Patterns
Floral print is also a favorite of the biggest fashion houses, who consider it an integral part of the spring-summer 2022 season. New for this season is the momentum with which flowers will adorn the most fashionable maxi dresses, shirts, pants and skirts and cocktail dresses in the mini version. Floral Patterns for Spring-Summer 2022 is a real kingdom of intense colors and diverse plant species. From colorful wildflowers, white lilies of the valley, elegant roses and carnations to exotic flowers. Juicy colors and large patterns do not take away the elegance of classic clothes. Quite the opposite. Airy maxi dresses, classic collared shirts, high-waisted trousers or cocktail dresses take on a new dimension. they are fresh romantic, scenic, original and intriguing – and yet timeless and universal. In addition, their impeccable elegance is ensured by noble fabrics – silk and satin, which beautifully complement the figure and give lightness to the whole styling.
Summer is coming modern floral patterns is an excellent choice for formal family gatherings, romantic dates, meeting with friends and everyday if you are a fan of spectacular stylizations. Floral stylizations in combination with mules, leather sandals or moccasins provide stylish looks in a casual version.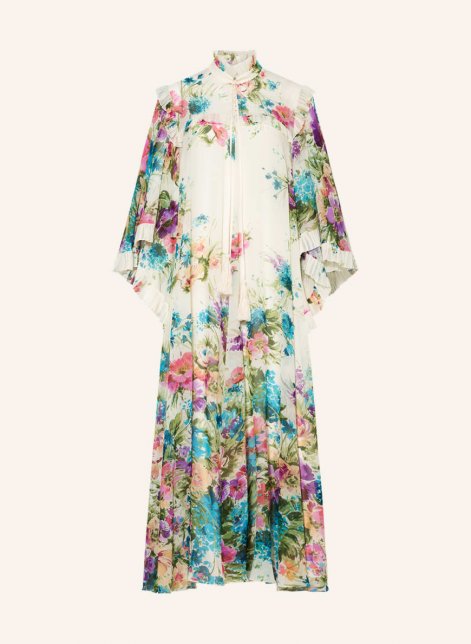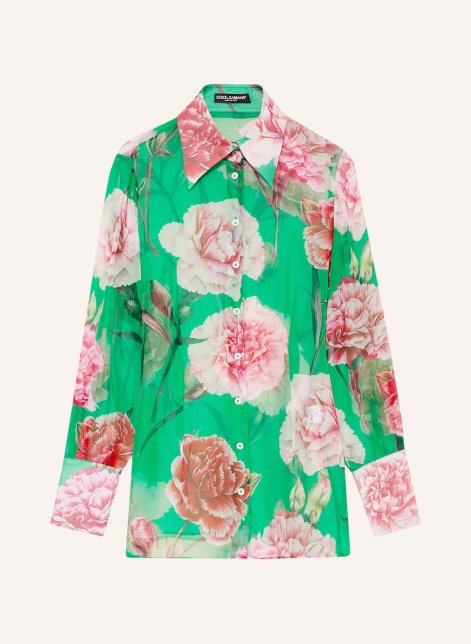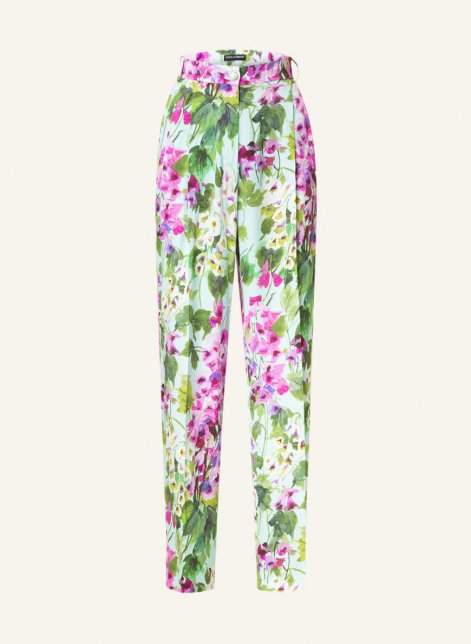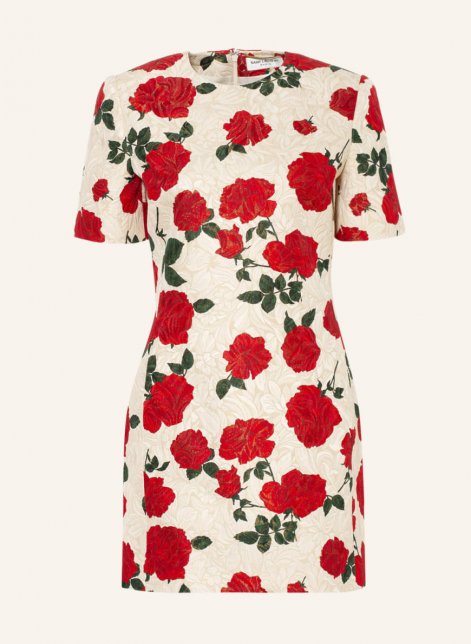 3. Jeans in the lead
Denim is a trend that doesn't keep up with the seasons. It is always fashionable and only the appearance changes seasonally. This spring and summer, fashion designers agree that one of the leading trends is: denim overall look† What does this mean in practice? That we wear jeans from head to toe and it just depends on us in what configuration. In season spring-summer 2022 light and white denim is especially fashionable and looks great both solo and in a duo. When choosing denim clothes, it is worth paying attention to high-waisted long trousers in the climate of the 90s, oversized denim katanas, fashionable denim skirts above the knee and voluminous shirts.
If such a dose of denim is too much, then it is worth combining, for example, a denim jacket with a floral dress in the boho style. It will effectively emphasize the cowboy style of your styling and will enhance the feminine character of the whole. Are you a lover of denim clothing? Pay attention to denim clothing w patchwork version† Eclectic combinations of printed denim shreds are a must-have for every it-girl.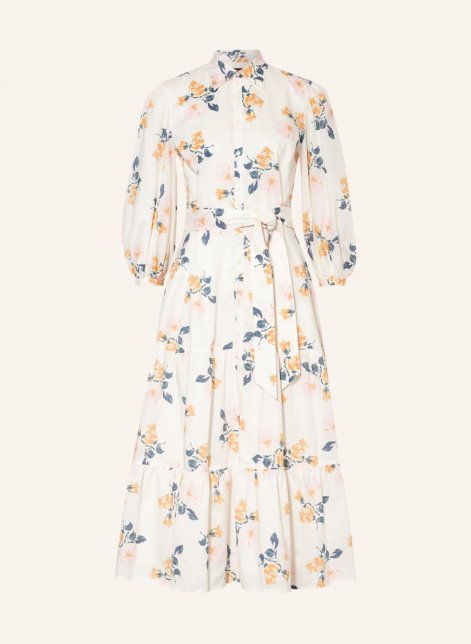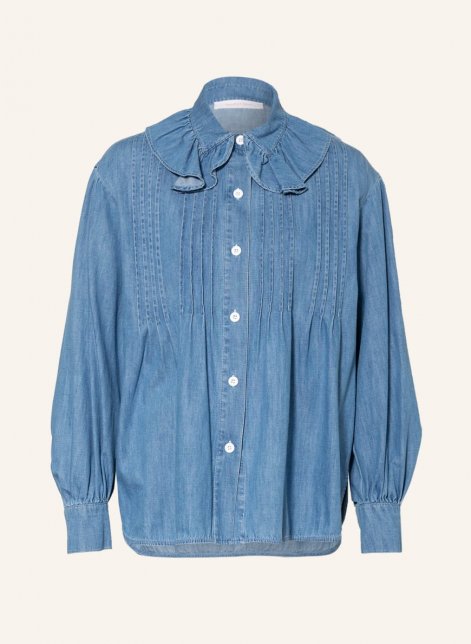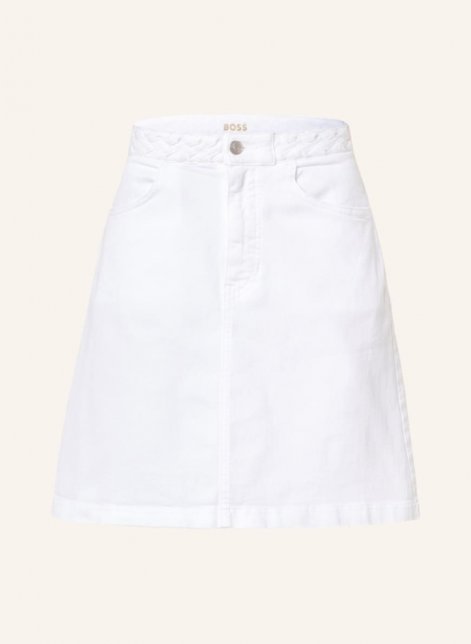 4. Minimalist Safari Style
One of the main trends of the season is that there should be room for stylish minimalism. For Spring and Summer 2022, designers are promoting simple cuts and subdued colors on clothing and accessories inspired by the safari style† Are you a fan of subdued shades such as beige, brown or white? Choose one color as the base for your styling and emphasize it with lighter or darker accents from the same color palette. Monochrome stylizations are also a good choice. All you have to do is use different textures of materials for your look, for example you compose an elegant one silk blouse Of openwork shorts† Delicate crochet blouses and knitted shorts will delight you with elegance and comfort. They can be worn in many ways and are therefore one of the hottest trends in summer 2022. The perfect complement to the outfit are luxurious shoes and a handbag in the same color. This one timeless accessoriesthe purchase of which is an investment – they will serve you for many seasons or even years!
Summer is also a great time for fashion experiments. How do you take a risk with the class? break your minimalist wardrobe animal print† Choose a striking dress, blouse or handbag and see how they perfectly emphasize the trend towards sophisticated safari style. The animal accent gives the styling character and a touch of ferocity. It's a great way to enrich your summer looks with another trend that fashion designers love for Spring and Summer 2022.
You can find more inspiring styles on the Breuninger.com website.