The Pandora ME collection with hippie motifs is perfect for summer music festivals. Famous for its personalized jewelry, the brand started collaborating with Klarna. You can now buy Pandora products and pay for them for up to 30 days.
Necklace with a sun motif, bracelets with pendants of various styles, colorful rings and elements decorated with inscriptions: vibes, love, dream or savage – these are just some of the elements of the Pandora ME collection, which are the essence of freedom. In addition to the Y2K aesthetic, referencing fashion from around the millennia, hippie-style inspirations have become the strongest trend. Flower kids in the 1960s and 1970s wore denim bells, tie-dye tops and, of course, flowers in their hair. Colorful, expressive, maximalist jewelry complemented the look of rebellious youth. This is what Woodstock's regulars used to wear, and decades later, themes from the era were reinterpreted by it girls, influencers and stars at Coachella, Glastonbury or Open'er.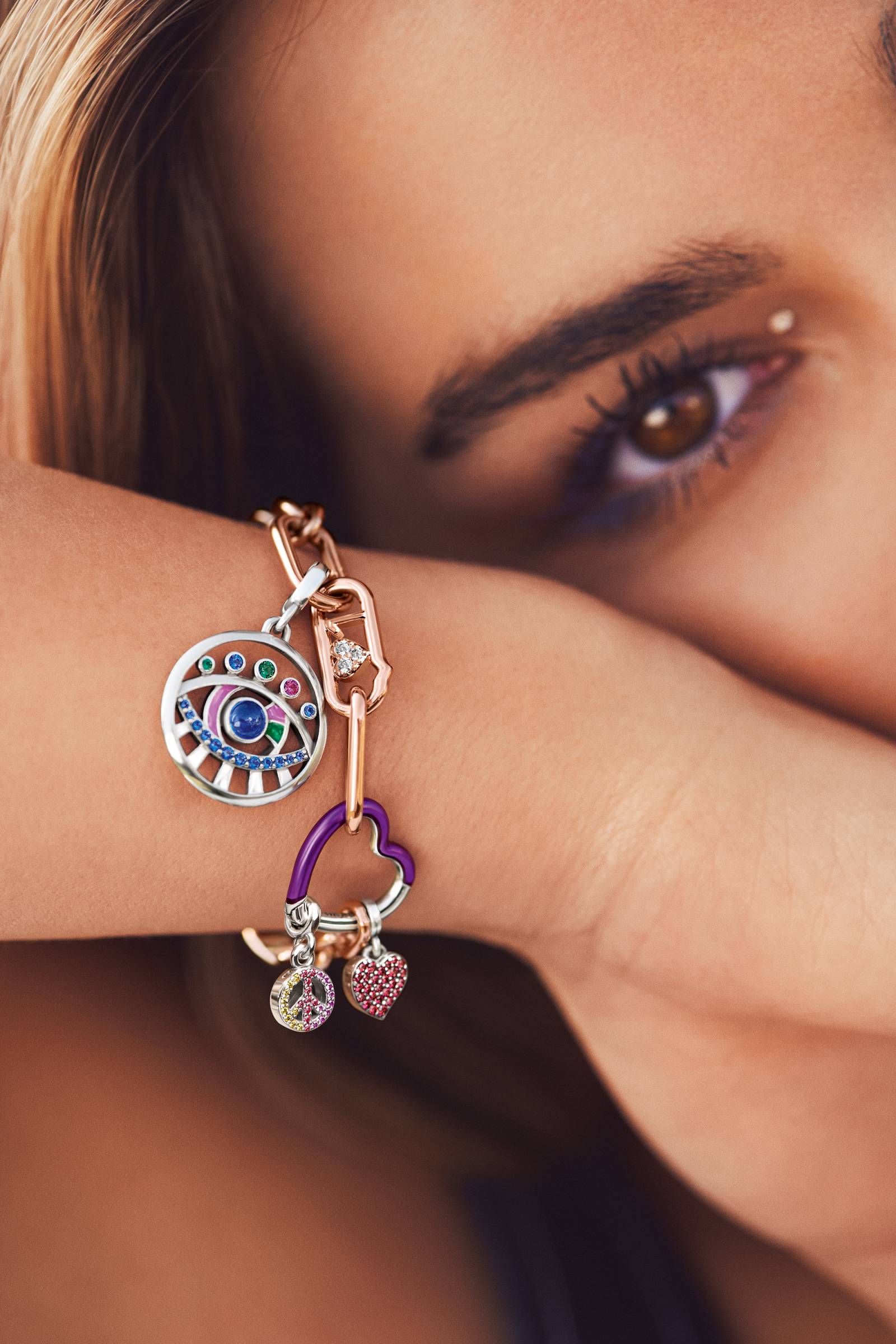 It is no coincidence that the representatives of the TikTok generation have become the ambassadors of the Pandora ME collection. British Charli XCX, or rather Charlotte Emma Aitchison, under 30, debuted in 2008 as a teenager. So far she has released four solo albums and also planned to perform at the Orange Warsaw Festival this year. It is known for its original style – on the red carpet she can be dark in corsets and long dresses, on stage she shows herself in latex and leather, she adheres daily to loose aesthetics: she likes to combine colors with mini pendants and loves jewelry of different styles.
She is guided in Pandora's campaign with Addison Rae, one of the most powerful influencers on TikToku. Influencer, who made her film debut in the romantic comedy Whole On, is building her beauty empire with the Item Beauty brand and fragrance line. In everyday styling, Rae combines sex appeal with American looseness, silver Pandora ME jewelry with those covered in rose gold. For large galas, she chooses corset dresses, slip dresses and long earrings, on Instagram she eagerly presents herself in underwear petticoats, pearl sets with charms or necklaces of different lengths.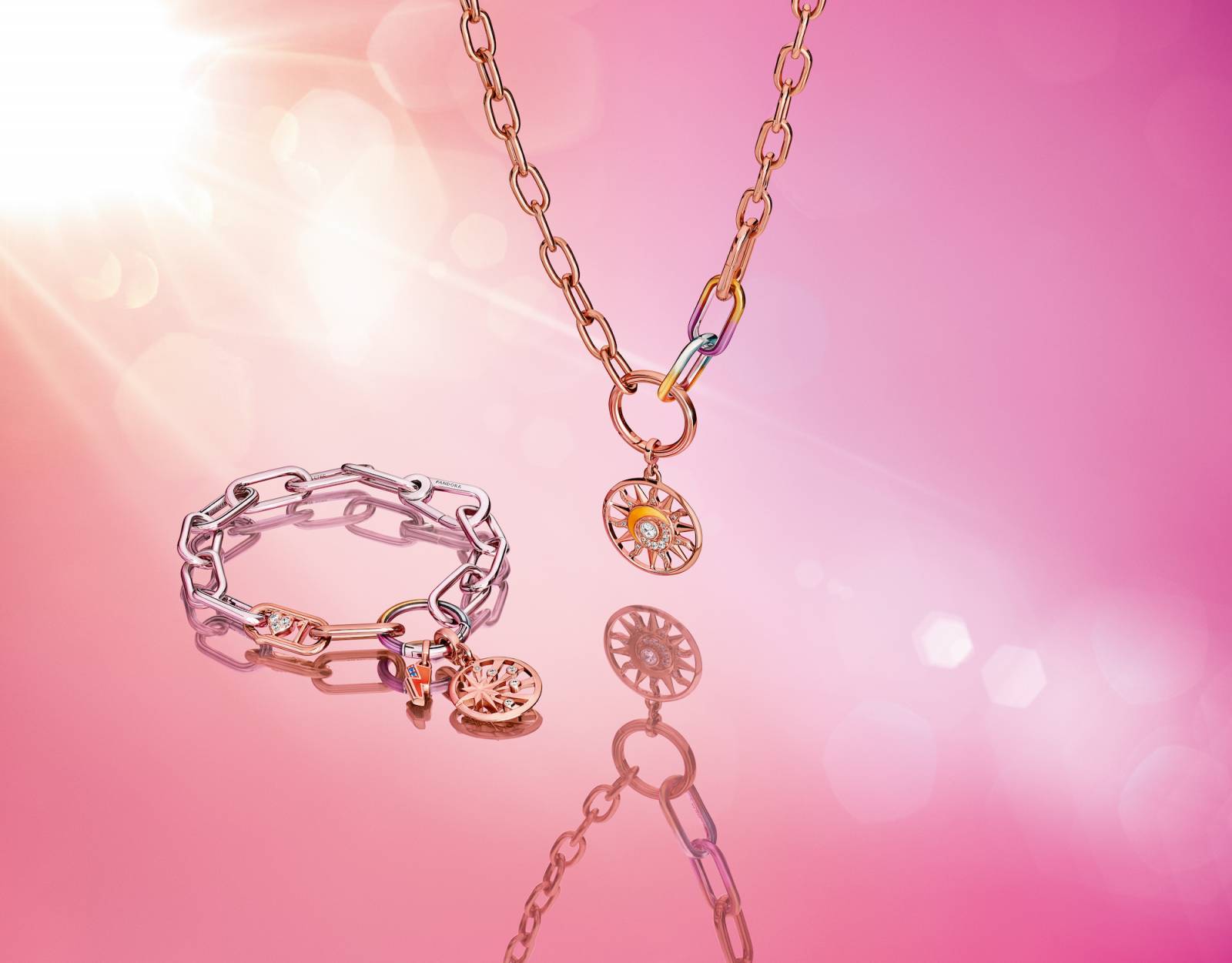 Pandora ME reflects Beabadoobee's personality – the singer is inspired by a modern incarnation of the boho style. She opted for jewelry with a motif of eyes, hearts and many decorative, colored links. The campaign delights with its diversity, so it could not be without a place for Cecilia Cantarano, who loves pearls, roses and visible medallions.
Who said jewelry is only for women? Canadian influencer and dancer Donté Colley doesn't recognize the strict gender distinction and wears just as colorful as the rest of the festival goers! All collection ambassadors apply the principle of:ore is more† After all, summer is a time of joy, freedom and fun.
† The summer full of love and the spirit of the youth style of the late 60s and 70s shaped our artistic vision, visible in elements such as: Pandora Medallion ME Słoneczna Moc and Pandora Medallion ME Rainbow Heart of Freedom – translate Francesco Terzo and A. Filippo Ficarelli, VP Creative Directors Pandora. They designed, among other things, with their own hands colorful enamel elements or medallions and pendants as symbols of individuality, love and freedom.
– Pandora ME is a lifestyle full of passion to create and discover, play with style and connect with people – add Francesco Terzo and A. Filippo Ficarelli. Thanks to Pandora's partnership with Klarna, items from the collection can now be purchased and paid for for up to 30 days.
Klarna enables safe, thoughtful and feature-rich shopping. The application allows you to pay in several hundred multibrands, with global giants and own brands.